Chrissy Teigen Gets Real About Her Weight Gain
Chrissy Teigen continues to be the queen of keeping it real. Teigen, never one to hold back from her fans, took to Twitter over the weekend to share her "new normal" after she gained weight.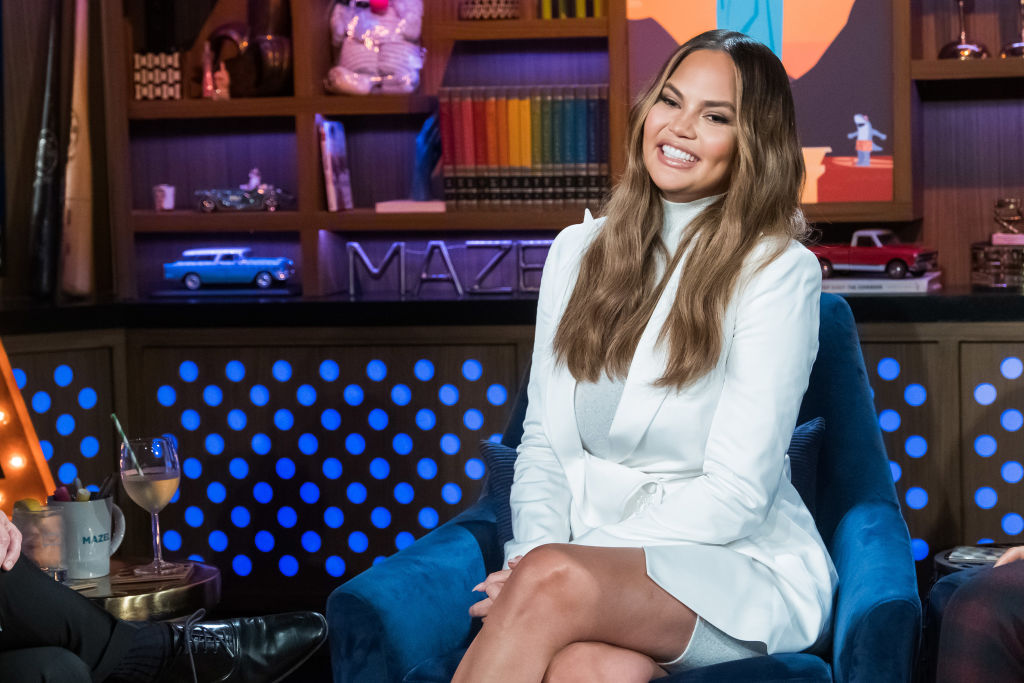 Teigen has a surprising answer to a common question
The cookbook author shared a question she often gets: "How do you eat like this?" Her answer was to-the-point and so honest: "basically I am 20 pounds heavier than I was before miles. he's 10 months old, I never lost the last bit because I just love food too much. Just coming to terms with my new normal, when I had this certain number for so long!"
She followed it up by tweeting: "the thinnest I've ever been was right after Luna. Postpartum depression. I'LL TAKE THESE POUNDS AND THIS FEELING!"
It's all about perspective.
Teigen has shared her postpartum depression struggles
In the past, Teigen was open about her struggles with postpartum depression, telling Glamour in a 2018 interview that she experienced it in the months following the birth of Luna.
She noted: "I thought postpartum was, you have the baby and you're sad. It was like, no. It sneaks up on a lot of people. That's why I thought it was important for me to talk about."
The model has bared herself on social media
Whether it's a video showing off her "mom bod" in all its realness or her take on body positivity, Teigen puts it all out there.
Last year she tweeted: "Instagram is crazy. I think it's awesome people have killer bodies and are proud to show them off (I really do!!) but I know how hard it can be to forget what (for lack of a better word) regular ol' bodies look like when everyone looks bonkers amazing."
She added: "Also I don't really call this 'body confidence' because I'm not quite there yet. I'm still super insecure. I'm just happy that I can make anyone else out there feel better about themselves!"
She's shared her flaws on more than one occasion
While there are plenty of people showing off the best version of themselves on social media, Teigen is sure to add a dose of reality. She's been known to share her flaws with fans, including her stretch marks.
In 2015, Teigen posted a photo of her legs on Instagram, showing off some bruises — and her stretch marks — with the caption: "Bruises from bumping kitchen drawer handles for a week. Stretchies say hi!"
She explained in an interview with Meredith Vieira: "I actually am working on a cookbook and I was bumping around in the kitchen and the door handle would just nick me every single time. And I was actually just taking a picture of the bruises and then I saw the stretch marks in there. I have those apps, the Facetune and Photoshopping ones, and I just didn't feel like doing it anymore — and I'm never doing it again, because I think we forget what normal people look like now."