Chrissy Teigen Revealed When She and John Legend Will Have Baby No. 3
Chrissy Teigen is living the life. The Lip Sync Battle host is a cookbook author, model, and the wife of EGOT winner John Legend. They share two adorable kids: Luna, 3, and Miles, 14, months. And they plan on having more — just not any time soon.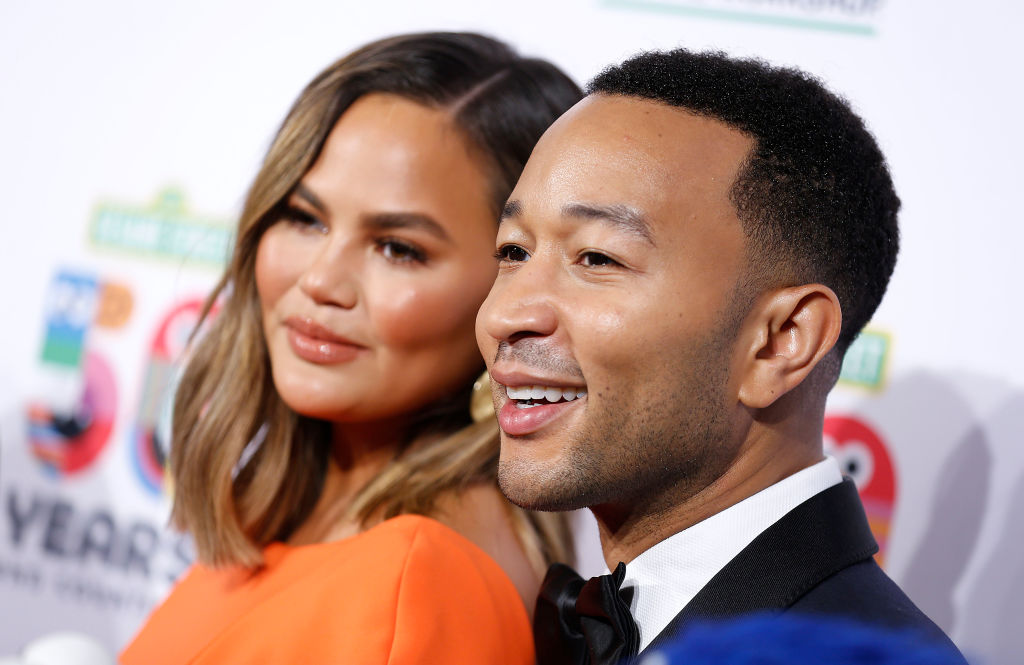 Teigen revealed when she and Legend will have another baby on Instagram
On Aug. 3, the television personality posted a photo at the beach with her two children. The sweet photo had fans swooning, with many asking when she and the "Green Light" crooner plan on adding to their brood. When one person commented, "I think you can fit one more little one on the end," the 33-year-old revealed their plans for baby No. 3. "Gonna try to wait a few years before attempting again," she wrote. "These guys are exhausting!"
The remark is a change in direction from her previous comments
In March of 2018, while still pregnant with Miles, Teigen told Us Weekly that she planned on having another baby shortly after her son's birth, which would have been some time after May 2018.
"I think I do want to have another baby after this and then get hot," she told the publication. "I just want to [have] babies, back to back to back, but then I think maybe I want to have my 30s, really live in my 30s and not just be pregnant throughout them."
The Sports Illustrated model added, "I have a husband who truly loves the whole experience. He holds my belly at night, sings to it, wants to be there for me. I'm really lucky because some men start to look at you like a tool, I've heard, so I've been scared and don't let that happen to me! But it hasn't and it's really good."
Teigen has to get right first
The model recently revealed that she hasn't been feeling her best lately, so it's probably not the best time to try for another baby, anyways. 
"I haven't been feeling like my best self lately. Like pretty super below it," Teigen wrote on Instagram on Aug. 3. "I think I have an ulcer. Also I'm super cranky. And tired. Don't tell me to go to the doctor. I will. But I still need help with the cranky part 😦 is there a cranky [doctor?]"
She added that she believes the issue has to do with her eating habits, explaining, "I eat so spicy and garlicy and acidic. My stomach is so mad at me. I think my organs are 1/1000th of a millimeter thick and about to go."
Teigen also struggled with postpartum depression after giving birth to Luna in 2016. "I just didn't know that there was any other way to feel," she said on the Today show back in May. "I thought it was very natural to be in this low, low point. And I just assumed that was motherhood and there was no other way around it, and you just kind of went through it."
"It wasn't just being tired, it was being really, really sad and hard on yourself and really down on yourself," she added.
But thankfully, her friends and family urged her to get help, and Legend supported her through the recovery process.
"I just had such a good group of people that were around," she explained. "People were really watchful of me, and I had really changed."
Now that she's sought help, Teigen seems to be focusing on her family and her career. So be patient. Baby No. 3 will be on its way when she's ready.