Chrissy Teigen Reveals Sad News That Has Fans Worried
Chrissy Teigen is one of the most popular personalities on the internet. Her sarcastic, funny comments amuse Twitter and Instagram users almost daily, while her best-selling cookbooks have made thousands of home cooks feel accomplished in the kitchen.
Teigen is also a wife (to musician John Legend) and a mother to two small children. Her openness and honesty about some of the more difficult parts of motherhood have made her a valuable voice in the celebrity community.
Recently, Teigen shared some news on social media that has her fans wondering whether or not she has slipped back into the same illness she battled several years ago.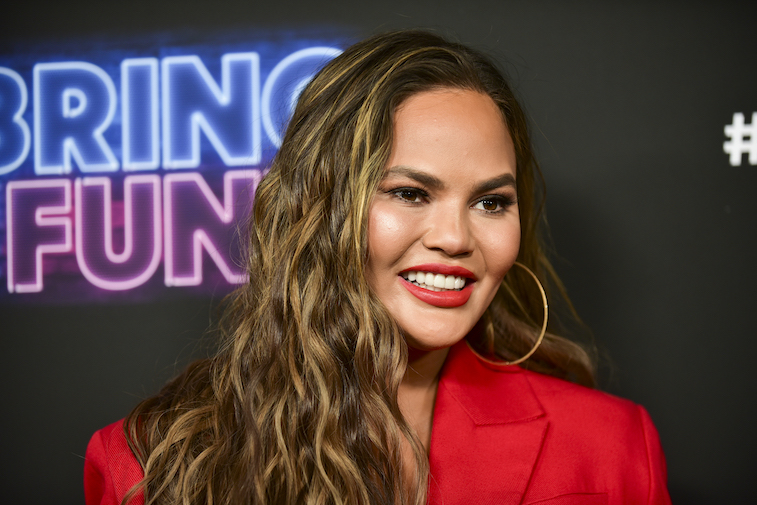 What are the names of Chrissy Teigen's children?
One celebrity couple that has stood the test of time is Chrissy Teigen and John Legend. The two started dating after Teigen starred in one of Legend's 2009 music videos, and quickly became inseparable. They got married in 2013, and while many thought that they would start a family right away, they didn't welcome their first child, daughter Luna Simone Stephens, until April 2016.
As it turns out, Teigen and Legend suffered from infertility and had to turn to IVF to conceive the child that they both wanted so much. In spite of her pregnancy woes, people praised Teigen for being so open about such a sensitive topic.
Miles Theodore Stephens was born in May 2018, a little over two years after his big sister Luna. While Teigen and Legend were obviously both thrilled with their new family and took every opportunity to share the adorable moments on social media, Teigen had been going through some serious issues.
Teigen was open about her battle with postpartum depression
In early 2017, Teigen revealed that for a long time after the birth of her daughter Luna, she was deep in the throes of postpartum depression. She admitted that while there were so many things in her life that were going so beautifully, she couldn't shake the feelings of sadness from her everyday routine. She never left the house and struggled to even get up off the couch.
Teigen also gave props to her husband, saying that Legend was right beside her during the darkest days of her postpartum depression.
For Teigen, the path to wellness included a proper diagnosis, anxiety medication, and getting it out in the open. She revealed that she shared her diagnosis with friends and family, which, for her, made the battle easier. While she said in the interview that she has good days and bad days, she did state that the very bad days were "mostly gone."
Could Teigen be struggling with depression again?
Teigen shared a snap to her Instagram in early August, a serene shot of her walking her bulldog on the beach, where she admitted that she hasn't been feeling "like her best self." She said that she was going to see a doctor but that she thinks she might have an ulcer.
While Teigen didn't come out and state that she believes her postpartum depression could be flaring up again, some fans have started to suspect that it could be the case.
While the comments on her post featured suggestions from fans that ranged from various self-care routines to questions about whether or not she could be pregnant, no one really knows what could be affecting Teigen's outlook, except perhaps her doctor.
Certainly, it is possible that Teigen is suffering from postpartum depression again. According to the Mayo Clinic, it can flare up after the birth of any child, not just the first.
Hopefully, Teigen's funk is short-lived, and she will soon be back to her funny, spirited self.