Christian Bale's Best Movie Roles
As an actor, Christian Bale is part of an exclusive league — not only in terms of his consideration talents, but also in the impressive course of his career. He got his start in the industry when he was just a young teen and has only continued to improve and excel on screen in the years since.
Now one of Hollywood's top superstars, the actor has enjoyed a notably varied career, taking on wide-ranging roles from that of a charismatic hustler to caped crusader, Batman (you may have heard of him). Here's a look back at 11 of Bale's best film roles to date.
1. Empire of the Sun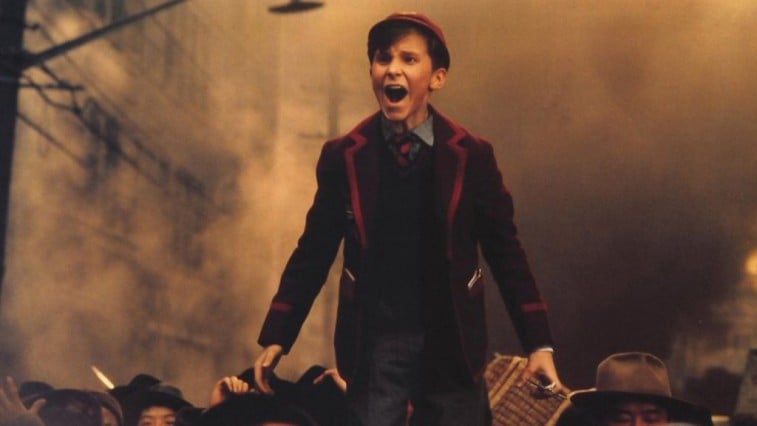 This 1987 World War II drama from Steven Spielberg starred a young Bale as 12-year-old Jim Graham, the only child of a wealthy British couple in Shanghai who becomes prisoners to the Japanese army. Jim is separated from his parents and loses not only life of wealth, but also his innocence.
That theme runs through the entire movie, as Graham fights to come to terms with the harsh reality of his situation. It's a heartbreaking transition from youth to man, and Bale is able to relay the story with grace and conviction. Clearly, the actor had a way of handling tortured characters from a young age.
2. The Machinist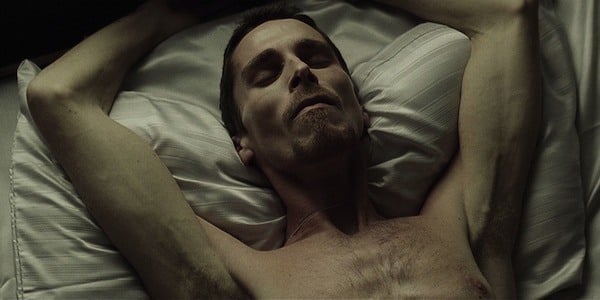 Bale took method acting to the next level for this 2004 psychological thriller. The actor lost a whopping 60 pounds to play factory worker Trevor Reznik, who suffers from insomnia so severe, it takes a toll on his weight and mental health.
It's a startling transformation, but there's much more to Bale's portrayal than his emaciated physique. As Reznik, Bale delivers a fiercely committed performance that is as haunting as it is physically demanding.

3. Batman Begins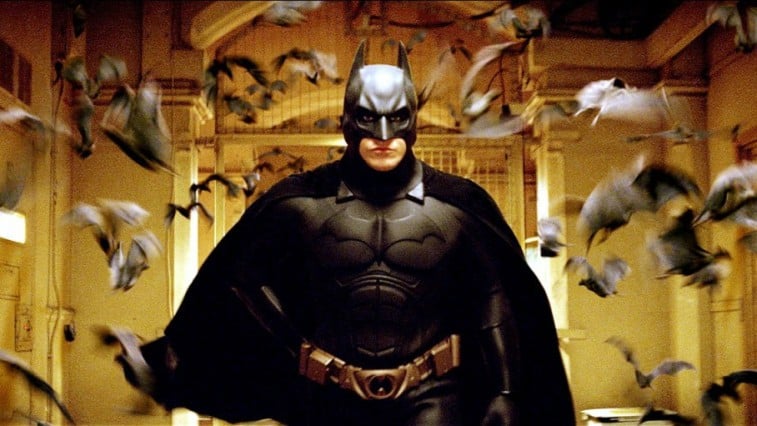 Bale originated his acclaimed version of Gotham's hero in this 2005 flick, directed by Christopher Nolan. While its sequel, 2008's The Dark Knight, is widely (and justly) considered a better film overall, it's in this movie that Bale gets the most chance to shine as the titular character.
The actor makes a truly fitting Bruce Wayne, perfectly juggling the character's charismatic public front with his internal painful struggle. While gritty comic book films are par for the course these days, this franchise arguably started it all — and Bale was the perfect star to take the genre in that darker direction.

4. The Prestige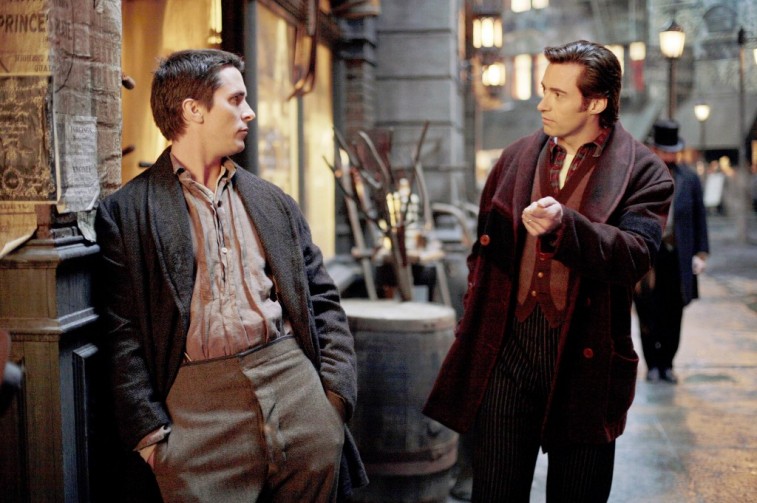 Warning: there are major spoilers here, so you might want to skip the following paragraph if you haven't see it yet! The 2006 Christopher Nolan-directed flick is one of those movies that just gets better the more times you watch it. The movie stars Christian Bale as Alfred Borden, a working class magician with lots of technical skill and an impressive bag of tricks, if not as much on-stage flair as his nemesis, Robert Angier (Hugh Jackman). Bale undeniably delivers a strong performance throughout the film, but it's not until the final twist that you realize just how committed he is.
After Angier spends the entire movie desperately trying to replicate the Borden's most famous trick, "The Transported Man," the magician finally reveals his secret: his assistant, Bernard Fallon, is actually his twin brother and they've been masquerading themselves as one single person in order to pull off the titular prestige. It's a twist that you don't see coming (unless you read the book), which is a testament to how brilliantly Bale plays the multiple characters —who, to make matters even trickier, often have to stand next to each other in various scenes.

5. Rescue Dawn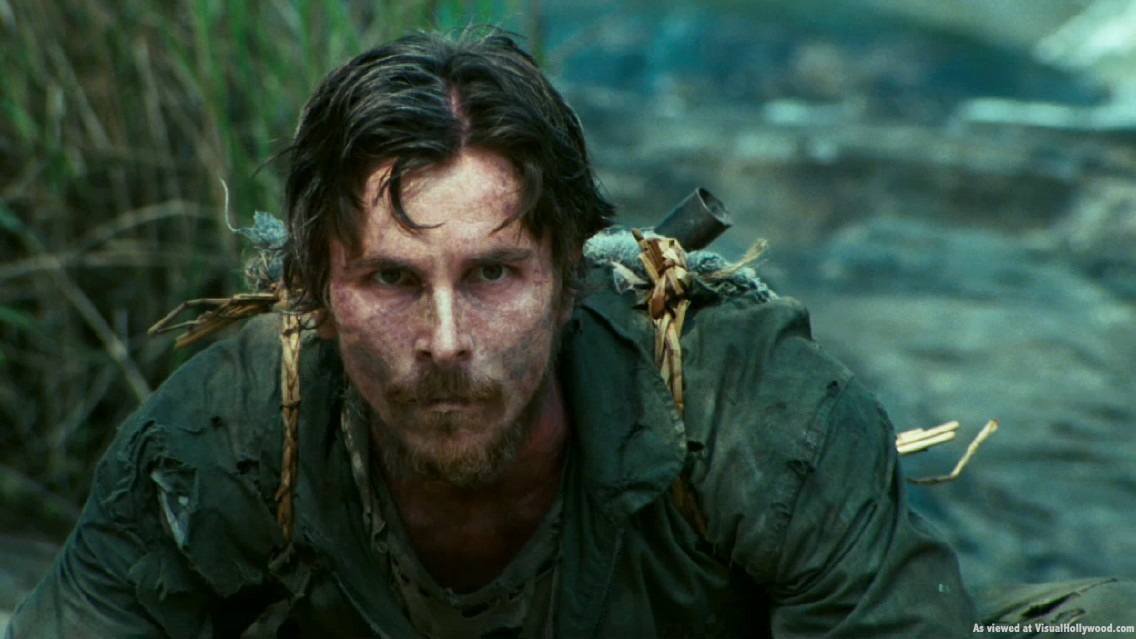 The 2006 war drama stars Christian Bale as Dieter Dengler a U.S. fighter pilot during the Vietnam War, is who is shot down over Laos and taken captive by enemy soldiers. Interned in a POW camp, Dengler and his fellow prisoners endure torture, hunger and illness while they await their chance to escape.
Bale downsized physically once again for this real life story, in which he delivers yet another strong, if unnerving, portrayal. "The canniness of Bale's performance (which may be the best of his young but brilliant career) is that he plays Dengler as a fundamentally kind and simple yet rather ingenious man — a cross between MacGyver and Candide," LA. Weekly wrote of the role.
6. 3:10 To Yuma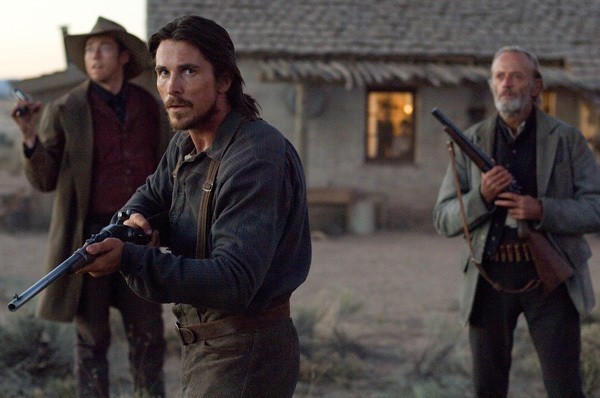 Five decades after the original film adaptation of 3:10 to Yuma, Hollywood remade this Western flick with Bale and Russell Crowe in the lead roles. Bale portrays Dan Evans, a one-legged rancher who agrees to help escort captured bandit Ben Wade (Crowe) to the train that will take him to Yuma Territorial Prison.
Bale fits comfortably in the genre, playing the character with a gutsy grit that makes the perfect contrast to the arrogance of Crowe's Wade. The compelling dual lead performances is reason enough to tune into the movie, even for those who aren't typically drawn to Westerns.
7. American Psycho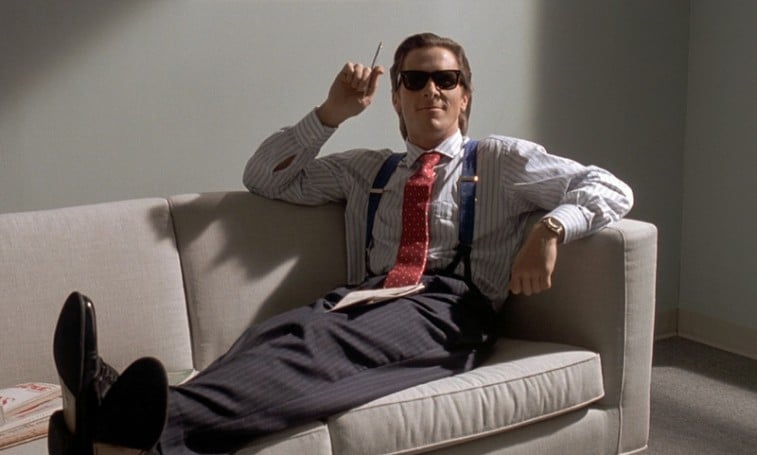 Though Bale already impressed as a child actor, his lead role in this 2010 disturbing black comedy solidified his talents. In this adaptation of the controversial Bret Easton Ellis novel, Bale stars as Patrick Bateman, a wealthy investment banker who spends his time demanding the best table at trendy restaurants, getting luxurious skin care treatments, and graphically murdering innocent young women.
Like the book, the critics' response to the overall film was divided, but Bale's performance is undeniably the strong central point. The actor plays the psychotic serial killer with impressive deft, somehow illustrating the character as both complete emotionally detachment and also maniacal and fervent. It's disturbing to watch for sure, but the performance remains one of the highlights of Bale's careers.
 8. The Fighter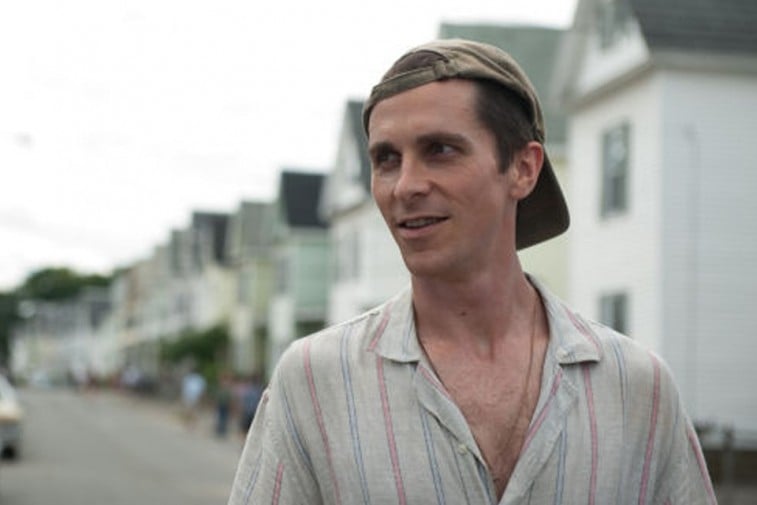 The 2010 biographical sports drama, directed by David O. Russell, stars Bale as Dicky Eklund, the older half-brother of professional boxer Mickey Ward (Mark Wahlberg). Dicky's own career has stalled out and he's now a gaunt and manic drug addict, but he's still not quite ready to give over the limelight to his brother.
Bale had to undergo one of his signature transformations for the role, slimming down drastically to play a man racked by addiction with only vague hopes to make it back in the ring. The character of Dicky is tragic and steeped in deep sadness. Bale plays it all to its fullest, bringing impressive nuance to the role.
The Academy apparently thought so too, as Bale took home the Oscar for Best Supporting Actor for his performance.
9. Out of the Furnace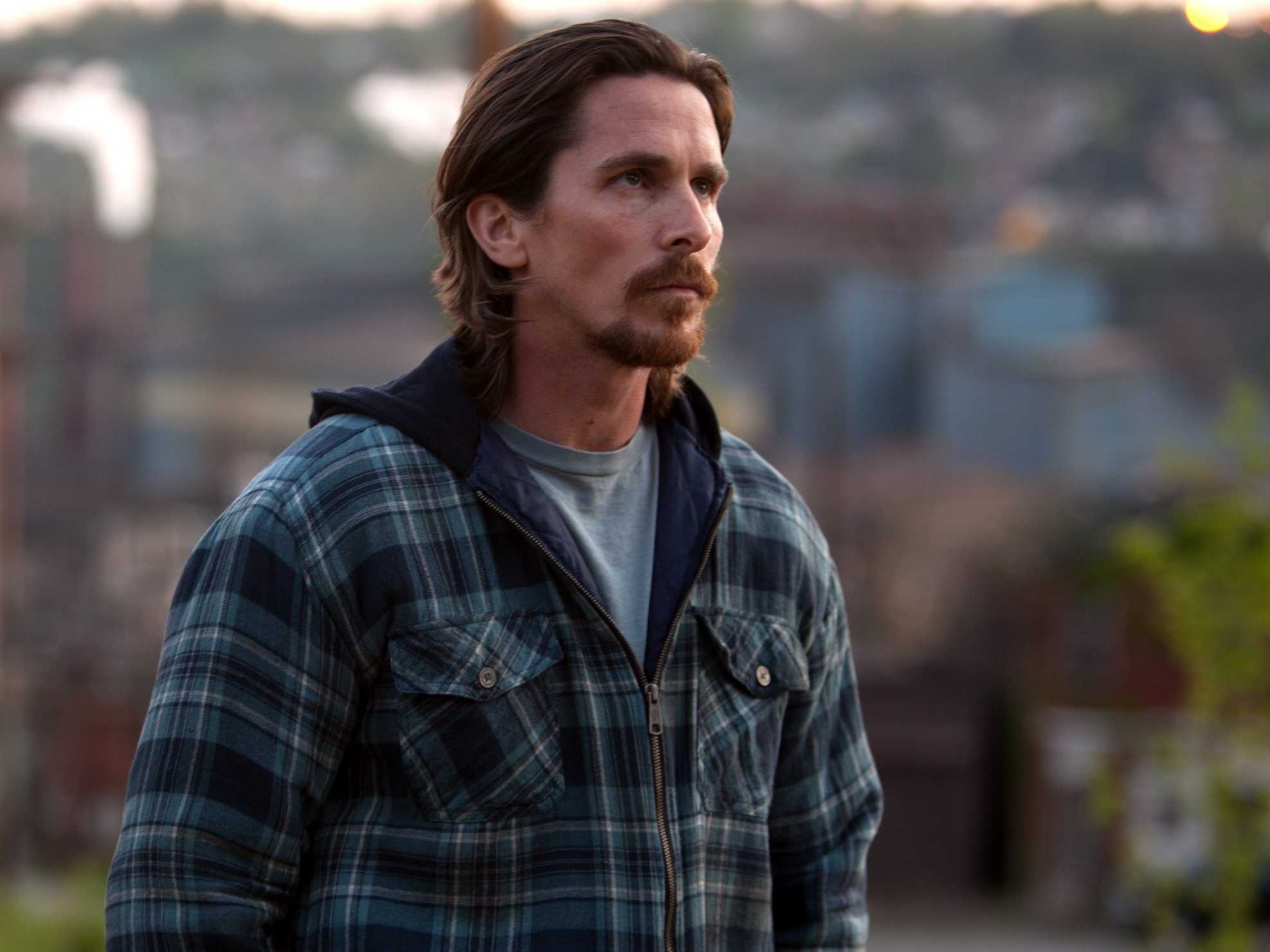 Bale gives one of his best performances in this 2013 thriller, playing steelworker Russell Baze who works a dead-end job and holds tight to his sense of family, duty and loyalty. After his brother becomes entangled with a vicious crime lord and disappears mysteriously, he decides to take matters into his own hands.
Though the movie earned mixed reviews for its script, Bale earned high praise for his visceral, all-out performance. As EW put it, "It's Bale, and his almost biblical quest for justice, who burns his way into your soul."
10. American Hustle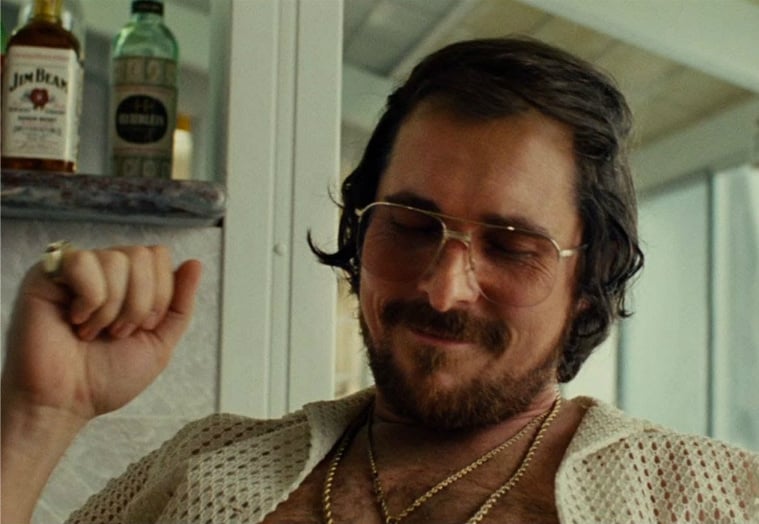 Bale always excels at playing dark, morose characters, but he switched things up for 2013's American Hustle. The movie, which reunited the actor with O. Russell, starred Bale as con artist Irving Rosenfeld, one of his most fun roles to date. He, along with love interest Sydney Prosser (Amy Adams), swindle FBI agent Richie DiMaso (Bradley Cooper) as the latter tries to set up a sting to ensnare corrupt politicians.
Bale dons a terrible toupee and a potbelly for the part and his ridiculous appearance adds to the lightheartedness of the part. Even looking like that though, Bale manages to ooze enough charisma to scam almost all the other characters in the film.
11. The Big Short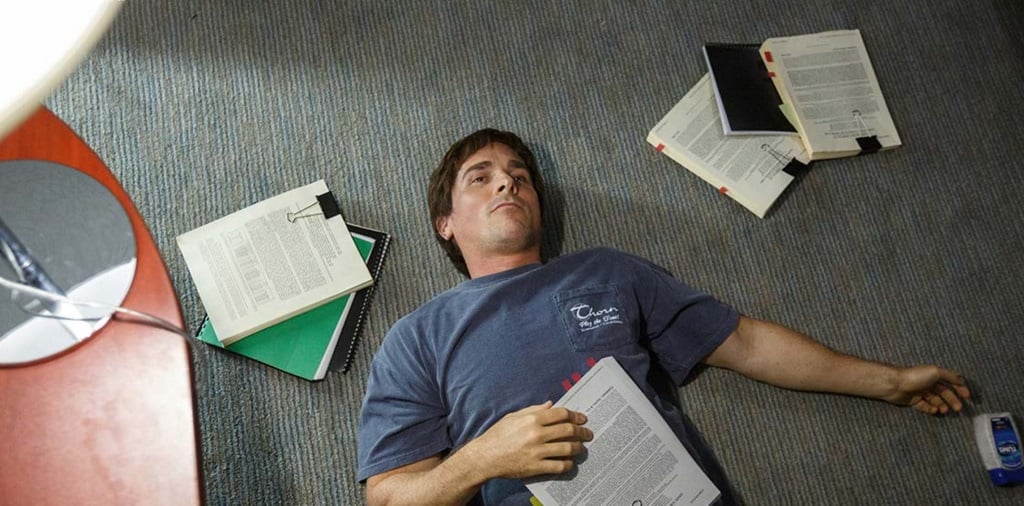 Adam McKay's retelling of the 2008 financial crisis stars Bale as Wall Street guru, Michael Barry, who realizes that a number of subprime home loans are in danger of defaulting. He decides to take advantage of the impending economic collapse by betting against the housing market — a gamble that ends up paying off big time.
Bale gives a captivating, nuanced performance as the fidgety, socially inept Barry, who — though painfully awkward to watch at times — is also the smartest person in any room. The portrayal earned a slew of award season, including a Golden Globe nod for Best Actor and an Academy Award nomination for Best Supporting Actor.