Christian Bale Thinks Robert Pattinson Is a 'Good Choice' to Play Batman
Many fans were too quick to dismiss Robert Pattinson as Batman, complaining that they can't fathom the vampire from Twilight could play the iconic role. There are at least two things wrong with that complaint. First, Pattinson has done a lot more than his most famous franchise and his one brief appearance in the Harry Potter series as the tragic Cedric. Second, none other than Christian Bale fully supports the casting of Pattinson.
Why Christian Bale boosts Robert Pattinson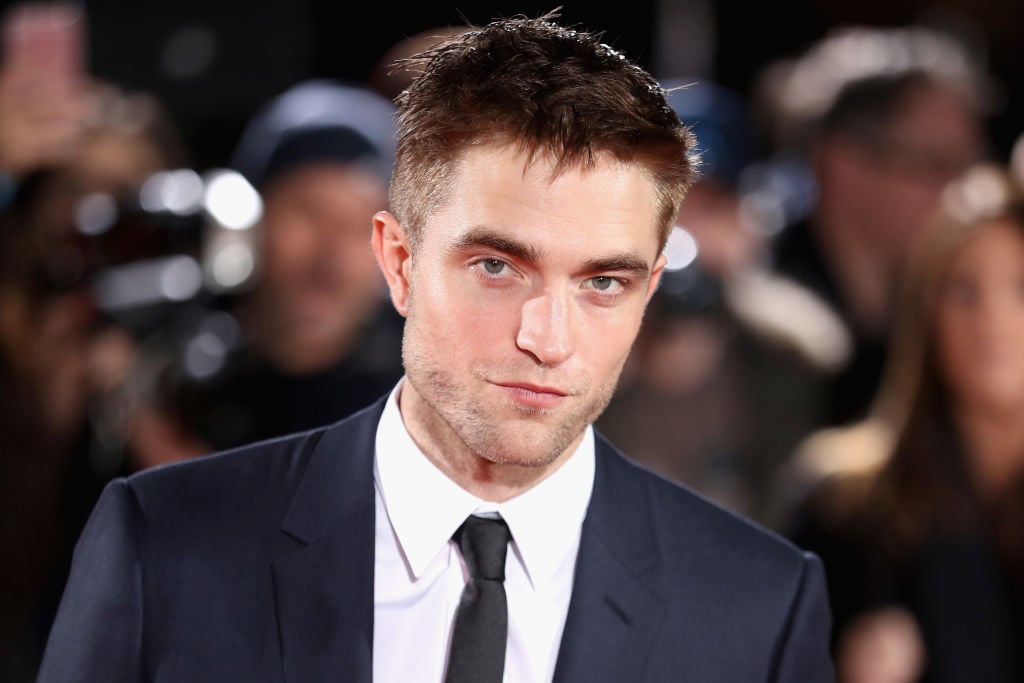 Bale has been promoting his newest movie Ford vs. Ferrari on the festival circuit, while also fielding questions about Pattinson taking his old job. MovieWeb quoted Bale as saying: "Good choice! He's interesting!"
When Bale was asked by his Ford vs. Ferrari co-star Matt Damon if he saw the Safdie brothers movie Pattison did, Bale said: "He was fantastic." Damon was referring to the 2017 film Good Time, in which Pattinson plays a criminal trying to protect his developmentally disabled brother after a bank robbery goes awry. Pattinson's performance in particular earned a lot of praise.
Praise from Bale and Damon is especially noteworthy. Bale is one of the relative few Batman actors not to be heavily criticized when he was cast, and Damon knows franchises well too, having played Jason Bourne four times.
Robert Pattinson has received other notable praise too
Bale and Damon were not alone in their positive appraisal of Pattinson as the Dark Knight. His former co-star and former significant other Kristin Stewart also chimed in, saying: "Oh man, I feel like he's the only guy that could play that part. I am so happy for him. It's crazy."
Bale also offered some lighthearted support for Pattinson: "Oh, same as Ben (Affleck), just be able to pee by yourself. You don't feel like a superhero when you aren't able to p*ss by yourself."
That would certainly help Pattinson overcome the fans trying to take the p*ss out of him, but the actor is doing his best to take it all in stride. Pattinson said the social media criticism of his casting was actually like fuel, noting in Variety: "It's much more fun when you're an underdog. There's no expectation of you."
What kind of movie will 'The Batman' be?
Batman movies have come in all kinds of shapes and sizes, from the black comedy of Tim Burton to the infamous camp of the Joel Schumacher Batman movies, complete with nipples on the bat suit. There was the epic sweep of Christopher Nolan's Dark Knight trilogy, and the sleek gloom of Zack Snyder's Batman v Superman. So what does Matt Reeves have in mind for The Batman?
Reeves made his name by kicking off the Cloverfield franchise in 2009, with the found-footage alien invasion movie. He's probably best known for helming the second two films of the recent Planet of the Apes trilogy. And, as it happens, he knows a little about vampires too: In 2010 he helmed Let Me In, the underrated remake of the acclaimed vampire movie Let the Right One In, with Chloe Grace Moretz starring in the remake.
Reeves had told IGN back when it was presumed Affleck would reprise the role: "I think there's a chance to do an almost Noir-driven, detective version of Batman that is point-of-view-driven in a very, very powerful way that hopefully is going to connect you to what's going on inside of his head and inside of his heart."