Christian Serratos of 'The Walking Dead' Will Play Selena in New Netflix Bio-Series
Netflix is creating a highly anticipated bio-series about Selena Quintanilla-Pérez, the world-renowned Latin singer killed before her time. The project, called Selena: The Series, has found its Selena in the talented Christian Serratos. Fans will recognize Serratos from The Walking Dead, in which she plays the bold Rosita Espinosa.
The series will tell the story of Selena
The new series was already picked up by Netflix back in December. According to the show's Netflix page, the synopsis is: "As Mexican-American Tejano singer Selena comes of age and realizes her dreams, she and her family make tough choices to hold on to love and music."
Culminating in two parts, the story will highlight Selena's story and life. Fans will remember that the singer was a best-selling Latin artist in the 1990s. She could have gone on to do even bigger things. Her life was cut tragically short when she was shot and killed by her supposed friend and a former employee by the name of Yolanda Saldívar.
Selena was a talented artist destined for greatness
Known as the "Queen of Tejano Music," Selena was meant for better things. She won a Grammy in 1994 for Best Mexican/American Album. In 1995 she would tragically lose her life at the hands of someone who was supposed to love her. The woman who killed her, Saldívar, was the founder of Selena's fan club.
Selena came to the music scene in the 1980s and became a legendary artist. She released albums that include Amor Prohibido and Selena Live. her last album, titled Dreaming of You, was released after her tragic death.
Music ran in the family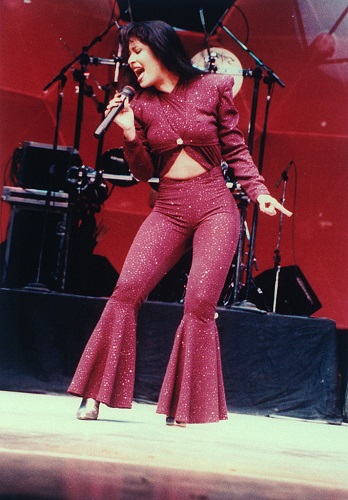 At the tender age of only 10, Selena was the lead singer in her family's band. The group played clubs as well as weddings in Texas. Selena's brother, Abraham, played the bass guitar and her sister, Suzette, played the drums.
Selena found love when she married Chris Perez in 1992. They secretly began dating in 1990. Perez originally joined Selena's band, Los Dinos, as the guitarist. They would marry and live happily until Selena's tragic slaying.
Millions mourned the singer after her death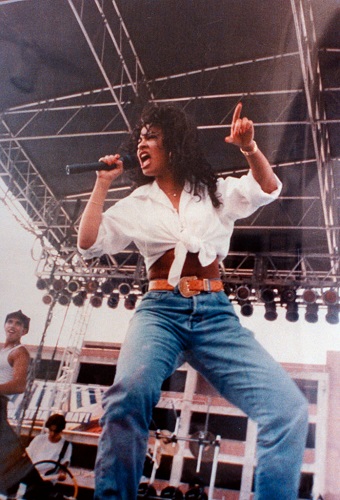 After her death, millions mourned the talented singer. She became even more famous with the release of Dreaming of You. The album had five songs that were sung in English and featured Tejano songs as well. The album was an immense success, selling a million copies. The success seems to have come too late though.
Selena was honored with a beautiful concert in her memory at the Houston Astrodome, a place she frequented with her performances. Jennifer Lopez even starred in a film about the singer's life.
Selena would have gone on to do great things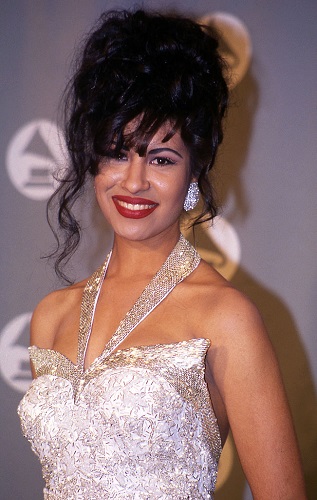 Last year, Selena's official Facebook page revealed an almost twenty-minute-long interview that was filmed in Mexico. Selena was promoting her album, Amor Prohibido, at the time. She went on the show Esta Mañana and talked about bringing her music to households in the U.S.
"There's a market. Hispanics and Mexicans are everywhere," she explained. "There's a market for the Tejano music. Basically, it's a strong market in Texas, where we formed. Tejano music was stronger in the past, but there's a cycle of change; you have rock, romantic ballads, and now the Tejano music is going strong again."
Selena will always be remembered by fans for her beauty, talent, and humility. Netflix's new bio-series will be a new take on the popular life of a famous singer tragically taken before her time.