Christina Anstead Opens Up About Mom Struggles, Says Hudson Is a 'Tough Baby'
Motherhood isn't always pretty. Christina Anstead of Flip or Flop opened up about the reality of life with three kids — including an infant — in a candid Instagram post. 
"Newborn life is hard," she wrote. "It's not all Instagram filters of perfection that people put out there. F that. That's so misleading for new moms."
Christina Anstead says she looks like 'a hot mess' 
Anstead's forthright post came after she dropped her 9-year-old daughter Taylor off at school. The HGTV star noted that she "looked like a hot mess" and that Taylor asked how she would feel if the paparazzi snapped a photo of her looking somewhat disheveled. 
"I wouldn't care, that's the least of my worries … this is how I look and I'm still out and about, this is how new moms look," Anstead says she told her daughter. 
Taylor then told her mom that she hopes to have kids some day. She even has a plan for how to handle her little ones. "She wants three kids and I have to live with her so I can watch them," Anstead said her daughter told her. "Well glad these past 6 weeks haven't scared her off from babies lol."
She says Hudson isn't an easy baby 
With three kids under 10, Anstead definitely has her hands full. And her newborn is, she admits, "definitely a tough baby." 
"He will sometimes cry for hours straight," she related, adding that she isn't sure exactly what's making him so fussy. "What works is him tightly double swaddled in a dark cool room with very loud white noise." Unfortunately, with a 4-year-old and a 9-year-old around, quiet is hard to achieve. 
"I say this with mad props to all stay at home moms / moms with more than 2 kids," she wrote. "Being outnumbered is no joke. I go back to work in 2 weeks so it's about to get even more crazy around here."
Anstead is thankful for the support she gets 
In her post, Anstead called out her friend Shannon, who does her hair and makeup and is also a new mom. She says she's grateful to have someone to talk to. 
"We get to have a one hour therapy/vent session, and I know this is a luxury," the Christina on the Coast star wrote. "So when you see me looking decent on tv know that I probably had a freaking crazy morning and it is what it is."
"It takes a village lol," she added. 
Her husband calls her a 'superstar'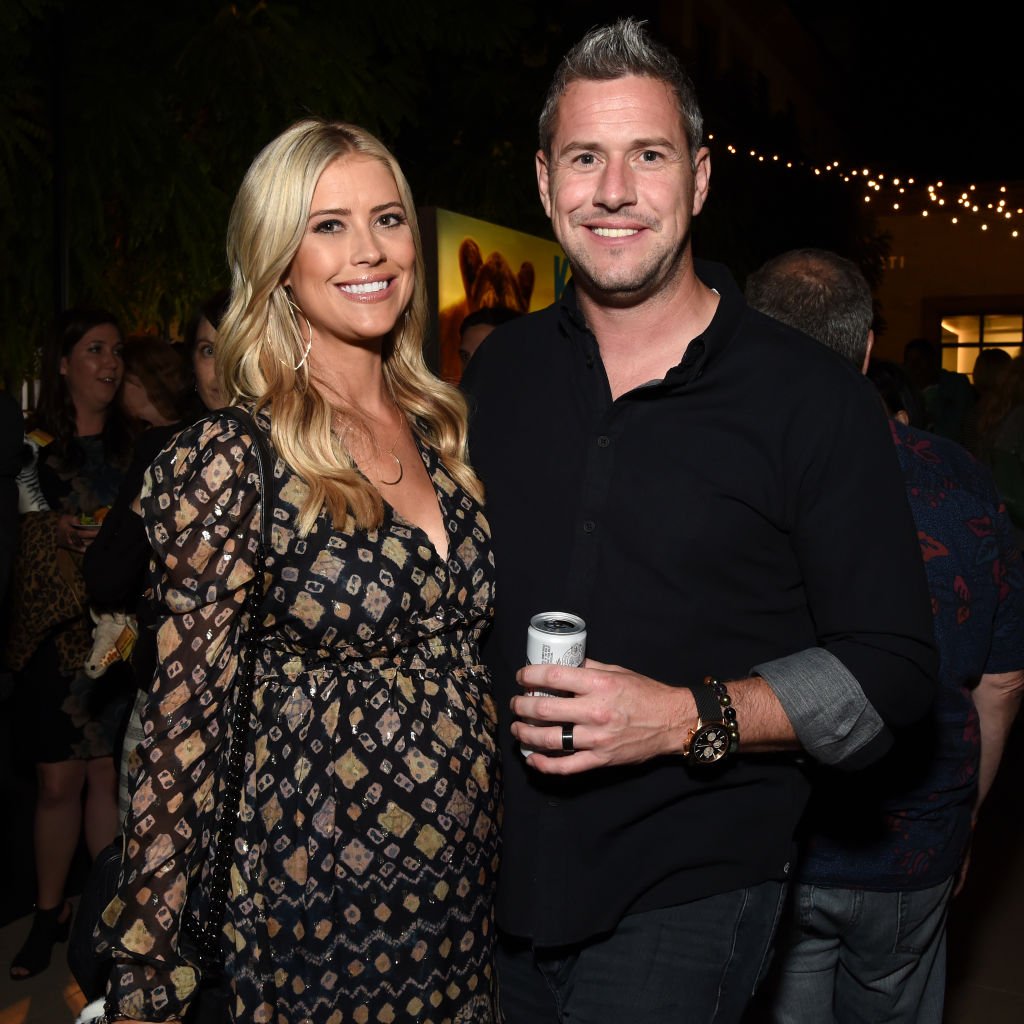 Fortunately, Anstead's husband recognizes that being a mom isn't always easy. He has nothing but praise for his wife. 
"You are literally a super human super star!!!!" Wheeler Dealers host Ant Anstead wrote. "And doing an unbelievably great job at it too! You amaze me on a daily basis! Hudz is hard! Harder than I remember (it's been 13 years for me!) but worth each and every moment." (Anstead has two other children from a prior marriage.)  
Other commenters on the post agreed that being a mom was tough but rewarding. "Parenthood is not for wimps," wrote one. 
Kids are "a ton of work but nothing else in this world has ever brought me so much happiness," commented another.