Christina Anstead Said 1 Thing That Proves She and Ex-Husband Tarek El Moussa Get Along
Die-hard fans and would-be home flippers love the HGTV show Flip or Flop. Part of the adoration is because of the content, and the other part is the relatability of the hosts, Tarek El Moussa and Christina Anstead. She was formerly Christina El Moussa and they were married, but they separated in 2016 and divorced each other in 2018. However, they still work together and they're still close friends, and one comment Christina made to Entertainment Tonight proves they're not faking their friendship.

Why did they get divorced?
Their lives seemed idyllic on screen, but Tarek El Moussa and Christina Anstead endured some marital stress away from the cameras.

He had thyroid cancer, which included radiation treatments, and she had a miscarriage around the same time. The couple welcomed their son in 2015, but Christina went back to work in a matter of weeks. Plus, Tarek El Moussa suffered a back injury, and the pain medication he took affected him physically and emotionally.

Tarek El Moussa's back injury and cancer battles were tough to deal with, but he said the divorce was worse than cancer.

Christina Anstead's comment that proves she gets along with Tarek El Moussa
Christina Anstead is prepping for a new HGTV show, Christina on the Coast, and one comment she made proves that she and Tarek El Moussa get along.

Despite their past troubles, Christina Anstead remains close with he ex. How close? Well, they live within walking distance of each other.

"We live two streets apart. We're both in Newport [Beach, California]," she tells Entertainment Tonight. "We're co-parenting. The kids are doing fabulous. They're at a new school, and everything's going really good."

Tarek El Moussa and Christina Anstead see each other regularly, and not only because they live so close together. As we mentioned, they still work together on Flip or Flop, and their relationship in front of the cameras is as solid as it is behind them.

"It takes time, and it takes respecting each other's boundaries and showing up to work in a good mood," Christina Anstead says. "We're still there to make a great show and do our job and we [are] really lucky 'cause we have an amazing crew that we work with. That really does a great job of just keeping it super light and fun on set. Luckily we both just love what we do, so that part came easy."
Tarek El Moussa is happy Christina remarried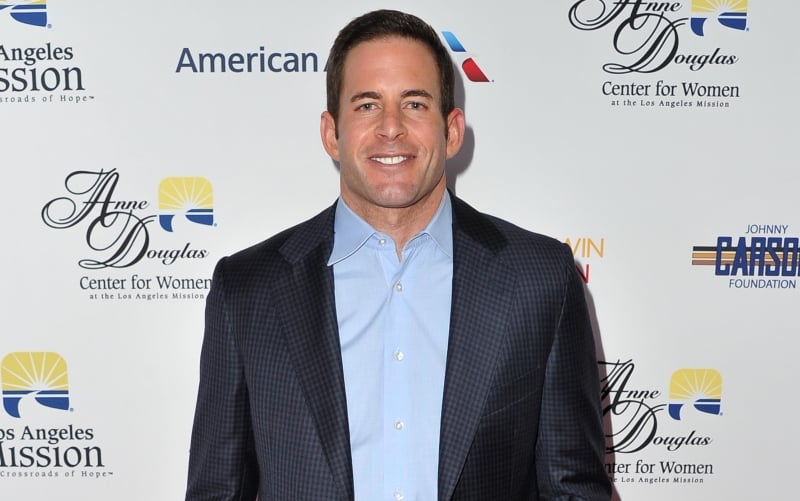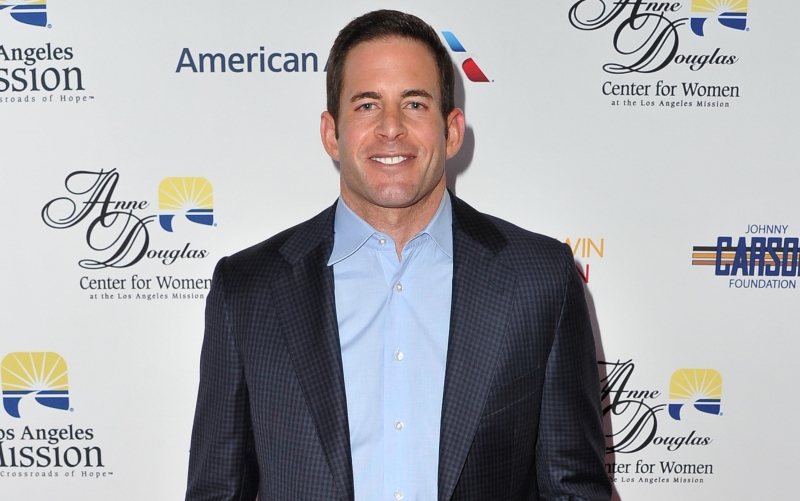 We know Christina Anstead said she gets along with Tarek El Moussa, but we don't have to take her word for it. She remarried just before Christmas 2018, but he didn't sulk about it. Actually, he's happy she remarried someone who cares for her and their children.

Tarek El Moussa still cares about Christina, according to Us Weekly, and her happiness is just as important to him as his own.

Tarek was upset by one aspect of Christina's wedding
It turns out Tarek El Moussa was upset about one aspect of Christina Anstead's wedding, but it's not what you think. He wasn't upset about her quickly remarrying (he gets along well with Ant Anstead, her new husband) or the secret wedding. He didn't care for some of the fake reports about his reaction to the marriage
In particular, a story from Hollywood Life claiming Christina's new marriage Tarek El Moussa 'devastated' him made him furious. He borrowed a line from President Donald Trump when he blasted the "fake media" in an Instagram post.
He says reporters called old girlfriends, went to his mom's house, and showed up at his sister's salon in search of scoops, but almost all the stories aren't real.
"I've been quiet for years never saying anything but this time I'm going to speak up. The fake media and their "fake sources" will do and say anything to make a dollar!" he wrote in the post. "They tried over and over to break me and ruin me…but I'm a fighter!"