Christina Anstead Reveals Her New Baby's Name, and Fans Love It
Flip or Flop's Christina Anstead and her husband Ant Anstead are proud parents of a baby boy. The couple's first child was born Friday, September 6. 
The baby is the third for Christina, who has two kids, Brayden James, 4, and Taylor Reese, 9, from her marriage to ex-husband Tarek El Moussa. Wheeler Dealers host Ant also has two children, a son named Archie, 13, and a daughter named Amelia, 16, with his ex-wife Louise. 
Meet Hudson London Anstead 
The Ansteads announced their baby's arrival on Instagram.
"Ant and I are so excited to welcome Hudson London Anstead into the world. Our hearts are SO full of love and joy! 💙 Our healthy baby boy was born this morning- 9/6/19 – 7 lbs 7 oz 19.5 inches long," Christina wrote. 
"Welcome to the world!," Ant wrote on his social media. "I am in awe! Mummy and baby are simply perfect!" 
Christina gave birth to Hudson via a scheduled C-section. She explained her decision in an August 30 Instagram post, saying that she had a difficult recovery after having an emergency C-section when she gave birth to Brayden. She decided it was better to opt for the scheduled surgery. 
"I really don't feel comfortable trying to go down that route again," she wrote, adding, "I'm definitely ready to meet our little man."
The Ansteads had trouble picking a name for the baby 
Like a lot of parents, Christina and Ant apparently had some trouble picking out a name for their baby. In early August, she shared a photo on Instagram with the caption "35 weeks 🎉💙 – @ant_anstead time to pick a baby name ⏰"
"😳😵😲 I still have NO IDEA!! 🤷🏻‍♂️🤷🏻‍♂️🤷🏻‍♂️🤦🏼‍♂️"  Ant replied.  
Commenters had plenty of ideas, including Axel, Liam, Morris, Cash, and Apollo. A number took Christina's name as inspiration and thought the baby should be named Christian. A few kept Ant's love of cars in mind and suggested names like Axel, Bentley, and Carson. One '80s music fan even proposed Adam Antstead. 
It's possible that Christina and Ant were keeping an eye on people's suggestions. One commenter proposed naming the baby "Hudson or Titus." 
People love Hudson's name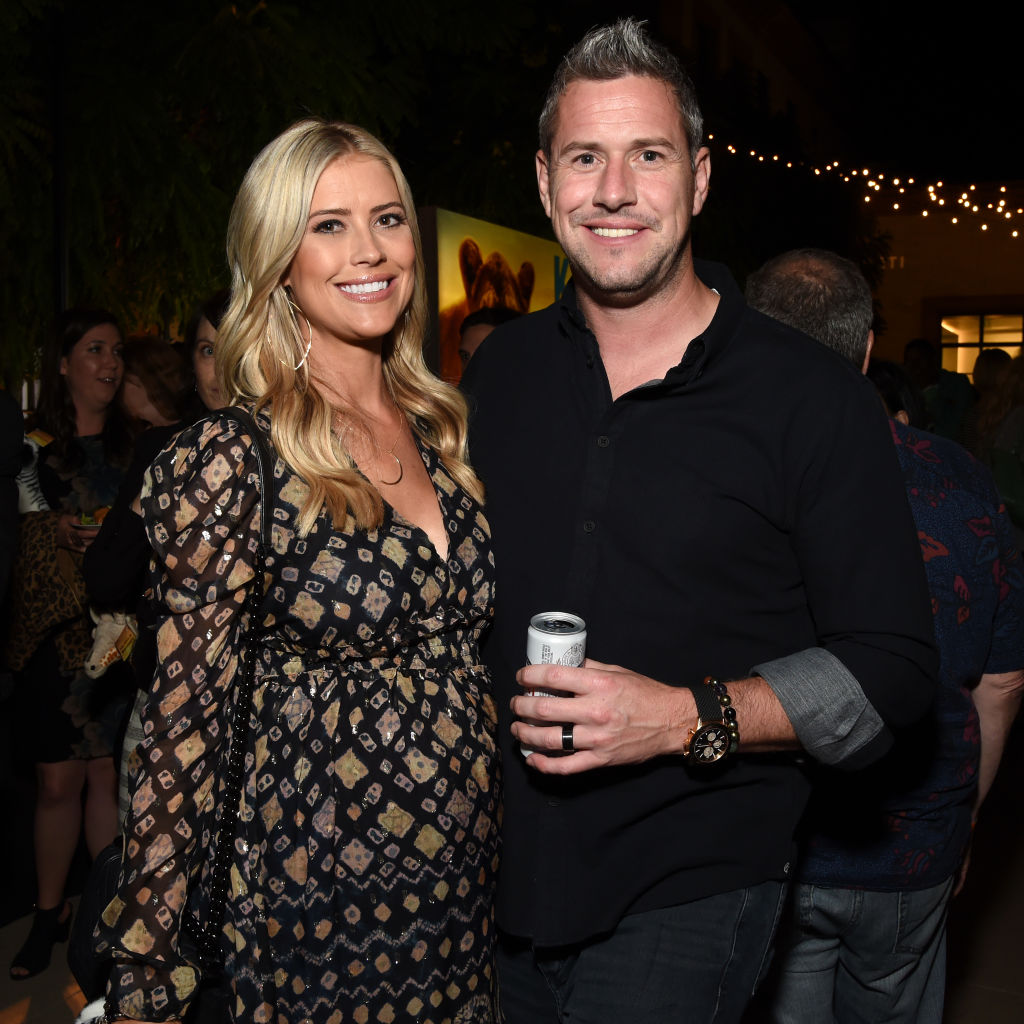 When Christina and Ant revealed their new baby's name, it was an immediate hit with fans. 
"Hudson is just the best boy name ever," wrote one. 
"So cute!! Love his name!! We get so many compliments on our Hudson that is 5!! Congrats momma!" another commented. 
"Oh I love that name. It's on my list of potentials lol. Congrats guys!" one follower wrote. 
"Loveee the name you picked! So happy for you guys," another fan gushed. 
Now that Hudson has arrived, Ant and Christina are looking forward to the future with their big blended family.
"It's so amazing that we get to raise a child together," Christina told People in a May interview. "All of the kids are so excited. I love all the fun chaos and a full house. I always thought I would only have two, and now I'll have five!"
Read more: HGTV's Christina Anstead: Details on Her Show's Second Season and What Ex Tarek El Moussa Said About Her Upcoming Baby's Arrival. 
Check out Showbiz Cheat Sheet on Facebook!