What Is Christina Applegate's Net Worth & How Did She Become Famous?
Many celebrities have been busy in Hollywood for a long time, but it's hard to place exactly where you know them from. Christina Applegate is one such actress. She's had such an impressive career to date, but there are a few past roles that she is most associated with. Here's the scoop on her past gigs, her current series, and the wealth she has accumulated over the years.

Here's what you know her from

Applegate was born into a showbiz family, so she got started right away, appearing in commercials and as a guest star on numerous TV series. Her breakout role was as Kelly Bundy on the long-running sitcom Married… With Children.

Applegate went on to appear in romantic comedies such as The Sweetest Thing and Surviving Christmas before landing a role you're likely familiar with: Veronica Corningstone in the celebrated comedy Anchorman: The Legend of Ron Burgundy. Around this time, she had a small arc on Friends, for which she earned an Emmy.

Applegate's lesser known projects

Given her proclivity in Hollywood, there are a few surprising moments in Applegate's career that you may not have known about. As it turns out, she can sing: She was part of the original crew that made up the Pussycat Dolls, before they broke out as a musical group.

Applegate has also done a fair amount of theater work and was even nominated for a Tony for her role in the musical Sweet Charity. She also does a lot of voiceover work, providing vocals for the Chipette Brittany Miller in the Alvin and the Chipmunks franchise.

Her latest role

Though she has found a lot of success on TV, in recent years, Applegate has spent a lot of time on the big screen, appearing in comedies such as Vacation and Bad Moms. After she had two series, Samantha Who? and Up All Night, canceled after just two seasons, it looked like she was more focused on her movie career.

But now, she's turned a corner. Applegate is currently starring alongside Linda Cardellini in the Netflix dark comedy Dead to Me. The entire 10-episode first season was released on May 3, 2019, and has already much received critical praise.

Her personal life

For someone who has spent nearly their entire life in the public eye, Applegate is very good at keeping her private life private when she chooses to. The actress has been married twice: First to Legends of Tomorrow actor Johnathon Schaech from 2001 to 2007, then to musician Martyn LeNoble since 2013. With LeNoble, she has a daughter named Sadie.

Applegate's net worth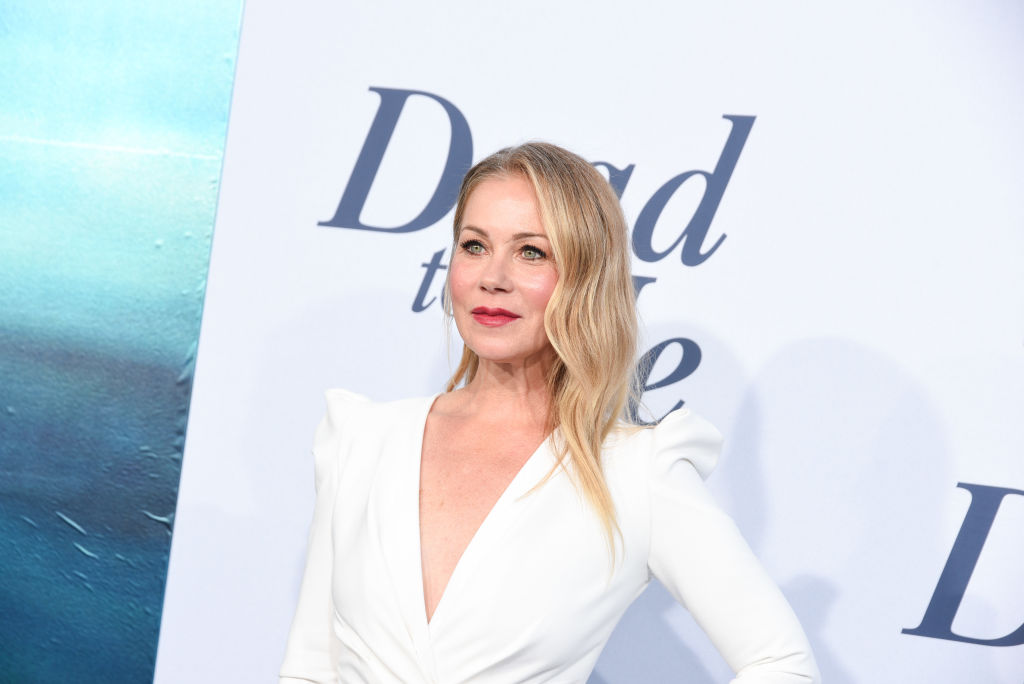 Given the length of her career, you'd expect that Applegate would be doing very well for herself. And that certainly appears to be the case. According to The Richest, she is worth somewhere around $20 million.
Additionally, Celebrity Net Worth notes that for Up All Night, Applegate made $125,000 per episode. We can only assume she's making a comparable amount for Dead to Me, especially since she is, once again, a producer for the series in addition to starring on it.