'Christina On the Coast': Here's How Christina Anstead Realized Her New Love Ant Anstead Was 'The One'
There's something so sweet about the way Christina Anstead smiles at her new husband, Ant Anstead. But there was a time not too long ago when she wasn't sure if she'd ever find love again. In the midst of a difficult divorce with her first husband, Tarek El Moussa, Christina struggled. She had no idea the happiness she'd find so quickly.
Christina Anstead rose to fame as part of her former relationship as she and her ex-husband rehabbed properties for profit on the popular HGTV series Flip or Flop. The show continued even after the pair called it quits, which brought an interesting new dynamic to their interactions.
Now? Christina has a new marriage, a blended family, and a baby boy on the way. Her new series called Christina on the Coast premieres on May 23 on HGTV.
What is 'Christina on the Coast' about?
The preview confirms that Christina Anstead's new series will focus on renovations plus will show highlights of the new couple house hunting for their dream home. After Christina spent years perfecting her dream home in Yorba Linda with Tarek, it's a little bittersweet to say goodbye. But at the same time, she's ready for a fresh start—physically and emotionally.
"We spend some days just driving around looking for houses that we like that might be for sale," Christina said. "And Ant, being a car guy, loves driving us around in one of his vintage cars."
Ant Anstead is the host of the Discovery Channel's Wheelers and Dealers. In other words, he'll be very interested in seeing garages during their house hunt.
Christina said she knew immediately he was the one
So far it looks like life is sweet for the new couple, who share four children between them plus the son they're expecting in September. They wed in a surprise December wedding at their new home (which is what we'll watch them find during Christina on the Coast).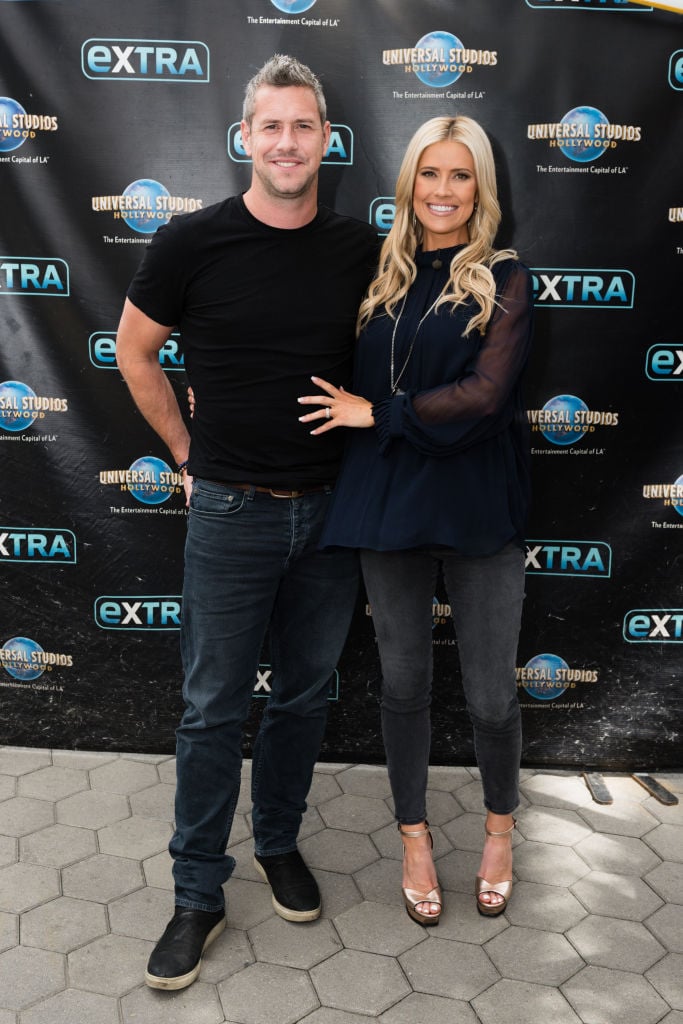 How did these two lovebirds meet? According to Christina, they were introduced in December 2017, one year after her divorce from Tarek was finalized. "I met Ant through a mutual friend and it was basically love at first sight," Christina explained in an interview. "He's like a manly man. He's a mechanic on a car show. He handles me and my whole life very well."
"Ant's hot!" she says while smiling in delight.
What does Tarek El Moussa think of Christina's newfound happiness?
One person who isn't exactly beaming with joy over all of this? Tarek El Moussa, Christina Anstead's ex-husband who she shares custody of their two children with. The 37-year-old real estate investor recently admitted that he's been dating but hasn't entered into any serious relationships since his divorce.
Still, his public comments about Christina's new relationship have all been positive and not even slightly bitter. In a joint interview with Christina a few months ago, Tarek said Ant was "great" and also expanded that sentiment, saying, "He seems like a good guy. My kids seem to like him."
Sounds like everything is just fine between these three!