'Christmas at the Plaza': Is Hallmark Star Ryan Paevey Married?
You've eaten all the turkey you can handle and polished off the pumpkin pie. Now that Thanksgiving Day is drawing to a close, it's time to curl up on the couch and enjoy some comfort TV. Thankfully, the Hallmark Channel has got you covered with the premiere of another brand-new Christmas movie. 
New York's iconic Plaza Hotel is the setting for Christmas at the Plaza. Jessica (Elizabeth Henstridge) is an archival historian whose current relationship is going nowhere fast. When she's commissioned to help create an exhibition honoring the hotel's history, she ends up working with Nick (Ryan Paevey), a decorator who's in charge of transforming the Plaza into a Christmas wonderland. As she finds herself falling for Nick, Jessica has to decide on her romantic priorities. 
This is Ryan Paevey's seventh Hallmark movie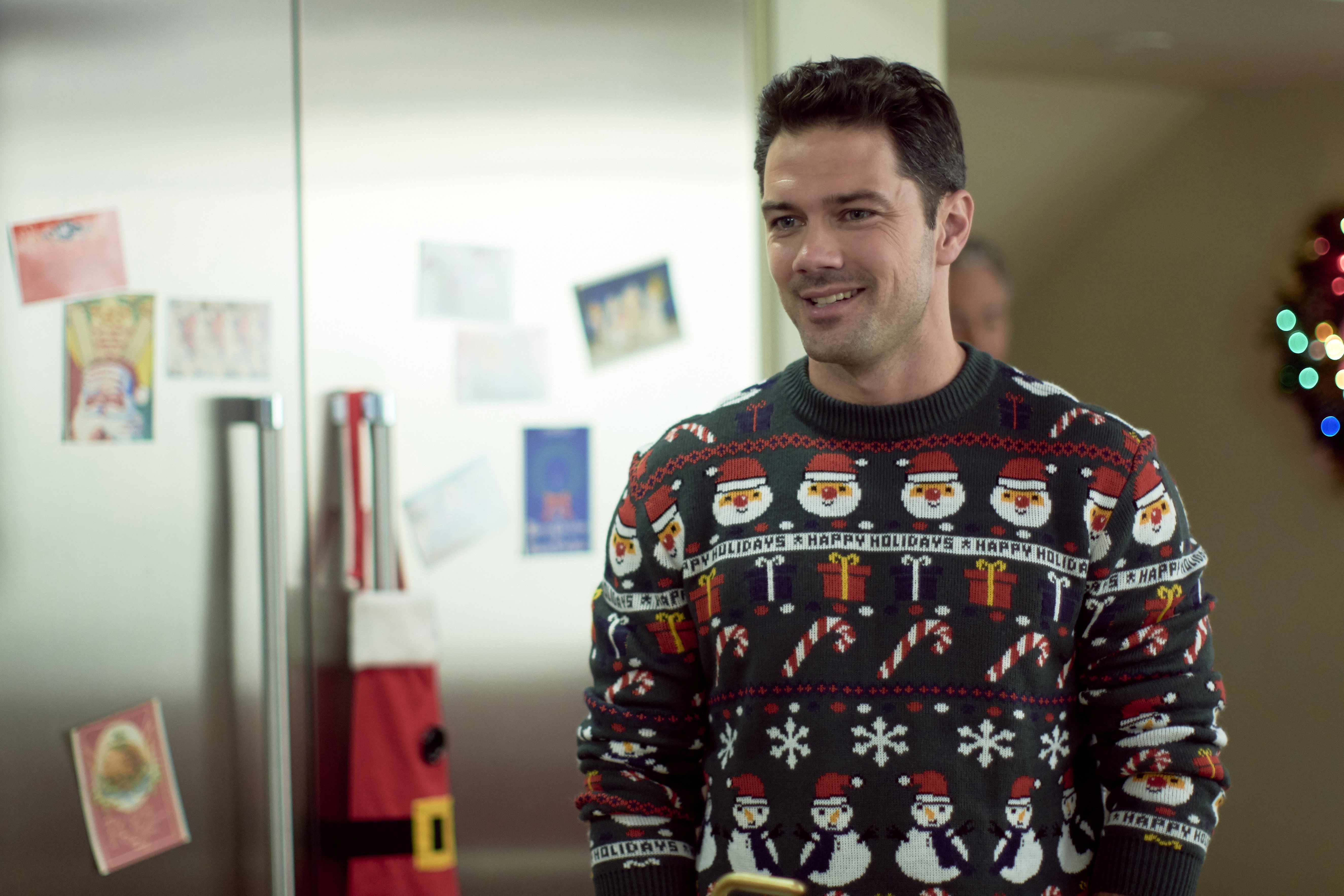 Paevey, 35, is a Hallmark Channel regular. He's previously appeared in six other movies on either Hallmark or Hallmark Movies & Mysteries: Unleashing Mr. Darcy, Harvest Love, Marrying Mr. Darcy, Hope at Christmas, Friend to Fiancé, and A Summer Romance. 
The actor got his start as a cast member on General Hospital, where he portrayed Nathan West from 2013 to 2018. He's also appeared in music videos for Robin Thicke, Toni Braxton, and Christina Aguilera, the Lifetime movie Locked In, and has worked as a model. 
Peavey loves being a part of the Hallmark family. "I think what I like best about, and what keeps me coming back to work in the Hallmark world is similar to what keeps viewers coming back…of all of the places to go to make believe in TV, there has to be one that's a safe space, a happy place," he told Parade earlier in 2018. "Hallmark provides a sort of safe harbor in a sea of violence and such in TV, a place where you can go and see the stuff good memories are made of all the time, with no surprises…you watch a Hallmark movie, I'm betting you're happier after it."
Not much is known about Paevey's personal life 
Paevey grew up in Los Angeles and later moved to San Diego when he was in high school. In an interview with Hallmark's Bubbly Sesh, he said he was a big nerd when he was younger and spent a lot of time playing video games and surfing. But he had a friend who was a model, and that set him on the career path he's currently on today. 
We don't know too much about Paevey's personal life, though he isn't married and hasn't spoken publicly about having a girlfriend. 
"I'm a workaholic," he told Extra in May 2018. "I don't even have a dog. I have a thriving houseplant." 
But in terms of what he's looking for in a partner, he knows what he wants. "Brains and a sense of humor definitely trump everything else," he said in a video for Hallmark Channel. "You gotta be able to laugh."
"I absolutely believe in love at first sight," he added. "It's a real thing. Totally happens."
Christmas at the Plaza airs Thursday, November 28 at 8/7c on Hallmark Channel. 
Read more: The Guys Behind the 'Deck the Hallmark' Podcast Reveal the Hallmark Christmas Movie They're Most Excited for This Year
Check out Showbiz Cheat Sheet on Facebook!