Claire Foy's Daughter Hated This 1 Thing About Her Mom's Character in 'The Girl in the Spider's Web'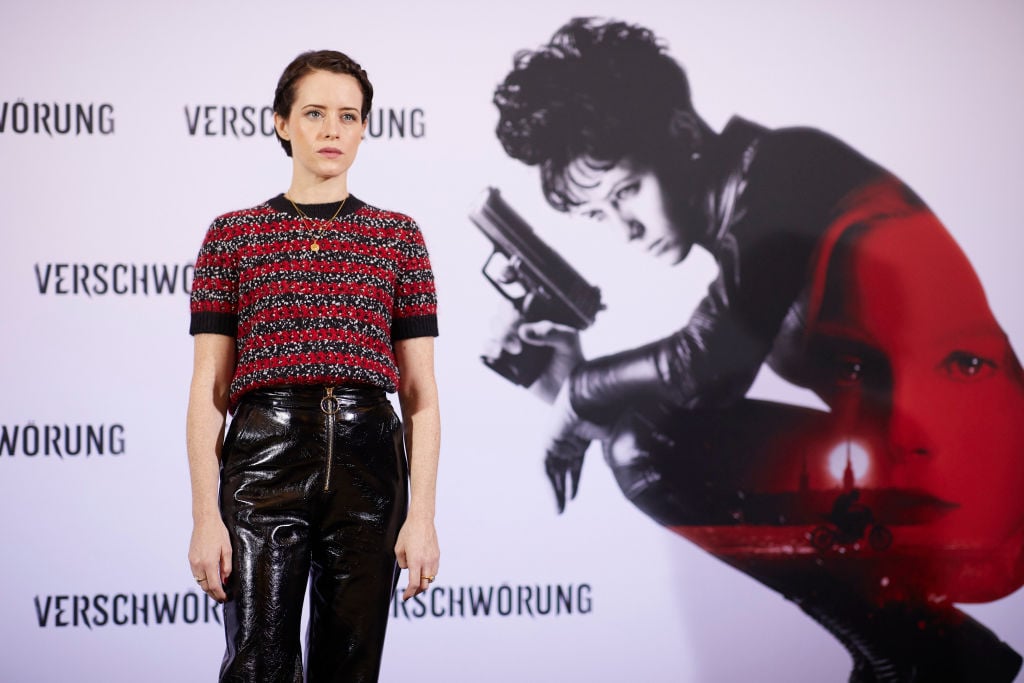 Claire Foy is enjoying a rise to fame after appearing on the Netflix series The Crown. She's also in the spotlight after playing the lead role in The Girl in the Spider's Web: A New Dragon Tattoo Story. However, it was recently revealed Foy's daughter wasn't thrilled with Foy for one reason. Here's why Claire Foy's daughter didn't like her mom's character in The Girl in the Spider's Web.
Foy says her daughter is her focus
Foy, who have birth to her daughter, Ivy Rose, in 2015, is co-parenting with her estranged husband, Stephen Campbell Moore. She told Net-A-Porter she made a decision early on to make sure she remains active in her daughter's life.
Although the couple is no longer together, Foy says she doesn't plan to approach parenting as a single mother: "Very much co-parenting…It was always going to be like that, anyway, because I always wanted to go back to work. But there's only one mum, and there's only one dad…I love traveling, but I don't want to be away from her. When she goes to school next September, that's it. It'll mean I'm London-bound."
She was able to find support at work after Ivy was born
It can be hard to find a supportive work environment after returning from maternity leave, but Foy says her work mates on The Crown set were there for her. People reports Foy said in an interview with Emmy magazine she felt supported after having Ivy: "I was very, very fortunate they supported me in doing that. I can't imagine anything worse than being away from my child for six months. I couldn't," said Foy.
Why Claire Foy's daughter didn't like her mom's character
Foy had to undergo a drastic change, so she could turn into the movie's lead character, Lisbeth Salander. However, the change proved to be too much for Foy's young daughter. She wasn't a fan of her mom's new, short haircut.
In an interview with Entertainment Tonight, Foy said her daughter wasn't pleased: "Well, my daughter hated my haircut," said Foy. "Because apparently mommies are supposed to have long hair, not undercuts. I think all my friends really enjoyed it, but you end up having to kind of dress differently and people definitely cross to the other side of the road to avoid you in society."
Her success as an actress
Although Foy's daughter isn't happy with her mother's new look, the actress is winning when it comes to her professional accomplishments.  Foy, who is best known for playing the role of Queen Elizabeth II in Netflix's The Crown, has enjoyed success from being on the show. This is demonstrated in the awards she racked up over the last couple of years.
Her awards include a 2017 Golden Globe Award for best actress in a television series—drama and two Screen Actors Guild Awards for outstanding performance by a female actor in a drama series. She was also nominated for a BAFTA television award. In 2018, she won a Primetime Emmy Award for best actress in a drama.
Read more: Claire Foy Net Worth and How Much Money She Was Paid for 'The Crown'
Check out The Cheat Sheet on Facebook!