7 Kids TV Shows Being Remade for the Modern Age
With so many networks jumping on the reboot bandwagon, some of your favorite childhood TV series are on the verge of making a comeback. From Magic School Bus to Ducktales, these classic shows are about to get introduced to a new generation of young viewers. Here are seven kids shows staging a return to the small screen.
1. Magic School Bus, 2016
A recent addition to Netflix's new slate of original kids programming is '90s children series The Magic School Bus. The company decided to resurrect the popular series in June, ordering 26 episodes of the reimagined show, entitled The Magic School Bus 360°. Though new episodes of the series haven't been produced since 1997, the show still ranks as one of the best-liked educational programs on television. The updated version will feature computer-generated animation and an "inventive high-tech bus," which will be fitted with upgraded technology that allows the students to gain access to "the latest tech innovations such as robotics, wearables, and camera technology." The new episodes will air next year.
2. Powerpuff Girls, 2016
Cartoon Network is bringing its trio of superheroes — Blossom, Bubbles, and Buttercup — back to the small screen in 2016, more than 10 years since the show first went off the air. The original animated series earned two Emmy awards during its 78-episode run on the network, which first kicked off in 1998 and wrapped up 2004. The popular series also spurred a feature film adaptation in 2002, as well as several video and PC games over the years. "We are calling these girls back into action based upon an overwhelming demand for sugar, spice and Chemical X," Rob Sorcher, chief content officer of Cartoon Network, said when announcing the reboot in June. The new version of the show will reportedly air at some point next year.
3. Reading Rainbow
PBS's Reading Rainbow, which starred LeVar Burton and promoted youth literacy, originally aired from 1983 to 2006. Earlier this year, the host launched a Kickstarter campaign in an effort to bring back the show for a new generation and online distribution. The campaign successfully raised more than $1 million in less than 24 hours. Burton's plan for the reimagined Reading Rainbow experience will reportedly allow children to access hundreds of books and take online video field trips via an app.
4. Teletubbies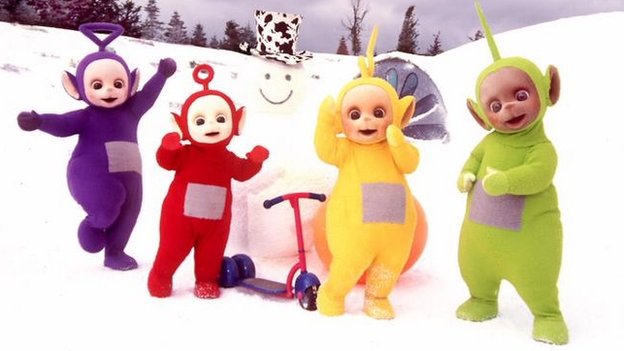 Earlier this year, the BBC announced it had ordered 60 new episodes of the Teletubbies more than a decade after the show first ended. The original version ran for 365 episodes from March 1997 to January 2001. The series, featuring Tinky Winky, Dipsy, Laa-Laa, and Po, will be filmed on a replica set instead of its original location in Warwickshire. The new version will reportedly be "enhanced by CGI" to give it a more contemporary look. It will air on the network's kids channel, CBeebies, where repeats of the original series are currently being shown.
5. Care Bears and Cousins, 2016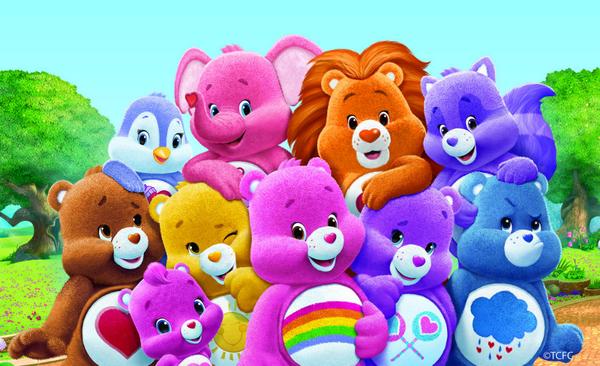 Netflix continues to stock up on nostalgia-inducing fare with a reboot of the iconic animated bear franchise, to be called Care Bears and Cousins. The Care Bear characters — originally comprised of 10 bears, each of which sported a different color and symbol — were created by American Greetings in the 1980s and have inspired several animated TV shows (the last of which, Care Bears: Welcome to Care-a-lot, aired in 2012), toy products, and movies (which first introduced us to the Care Bear Cousins). The revival is expected to premiere in 2016.
6. Danger Mouse, 2016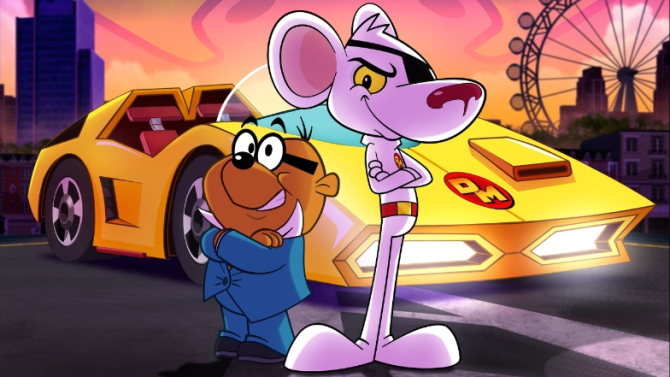 Netflix is also adding a reboot of this British cartoon, which originally ran from 1981 to 1992, to its kid-friendly fare. The show, which parodies spy fiction like James Bond, centers on an English mouse who works as a secret agent. Alexander Armstrong and Kevin Eldon will be voicing the characters of Danger Mouse and his trusy sidekick, Penfold, while Dave Lamb will take the role of the narrator. Meanwhile, Stephen Fry and Ed Gaughan will voice the characters Colonel K, Danger Mouse's boss, and the main villain, Baron Greenback, respectively. The new version of series will become available for streaming in the spring of next year.
7. Ducktales, 2017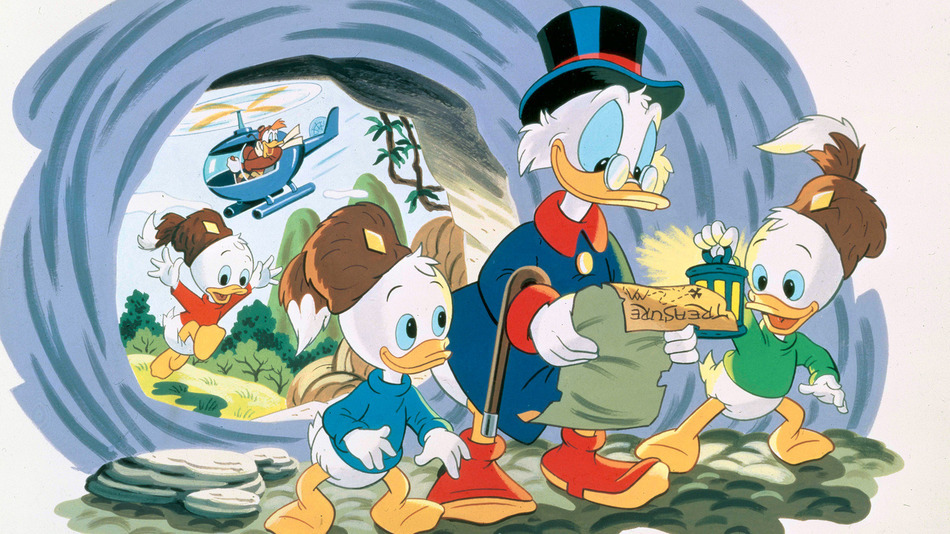 Disney XD is bringing Ducktales to a whole new generation. The network recently ordered a new version of the animated comedy series, which will again center on Scrooge McDuck, his grandnephews Huey, Dewey, and Louie, and Donald Duck. Like the original Emmy-winning show, which aired from 1987 to 1990 as part of the Disney afternoon cartoon block, the new Ducktales will also feature familiar characters like Duckworth, Gyro Gearloose, Launchpad McQuack, and others. The reboot is set to air sometime in 2017.
More from Entertainment Cheat Sheet:
Want more great content like this? Sign up here to receive the best of Cheat Sheet delivered daily. No spam; just tailored content straight to your inbox.