Classic TV Shows That Would Never Make It On Air Today
Remember when something other than reality shows aired on TV and when sitcoms ruled primetime as a permanent fixture on every network? Well, times have changed and the truth is many of those classic shows we grew up on or watched countless reruns of years ago could never make it on television today.
What was good for side-splitting laughter in the '50s, '60s, '70s, '80s,'90s, and even the '00s wouldn't generate many laughs today, and what we thought was so innocent back then would be considered downright offensive now.
Here are some classic TV shows that would never air today.
1. All in the Family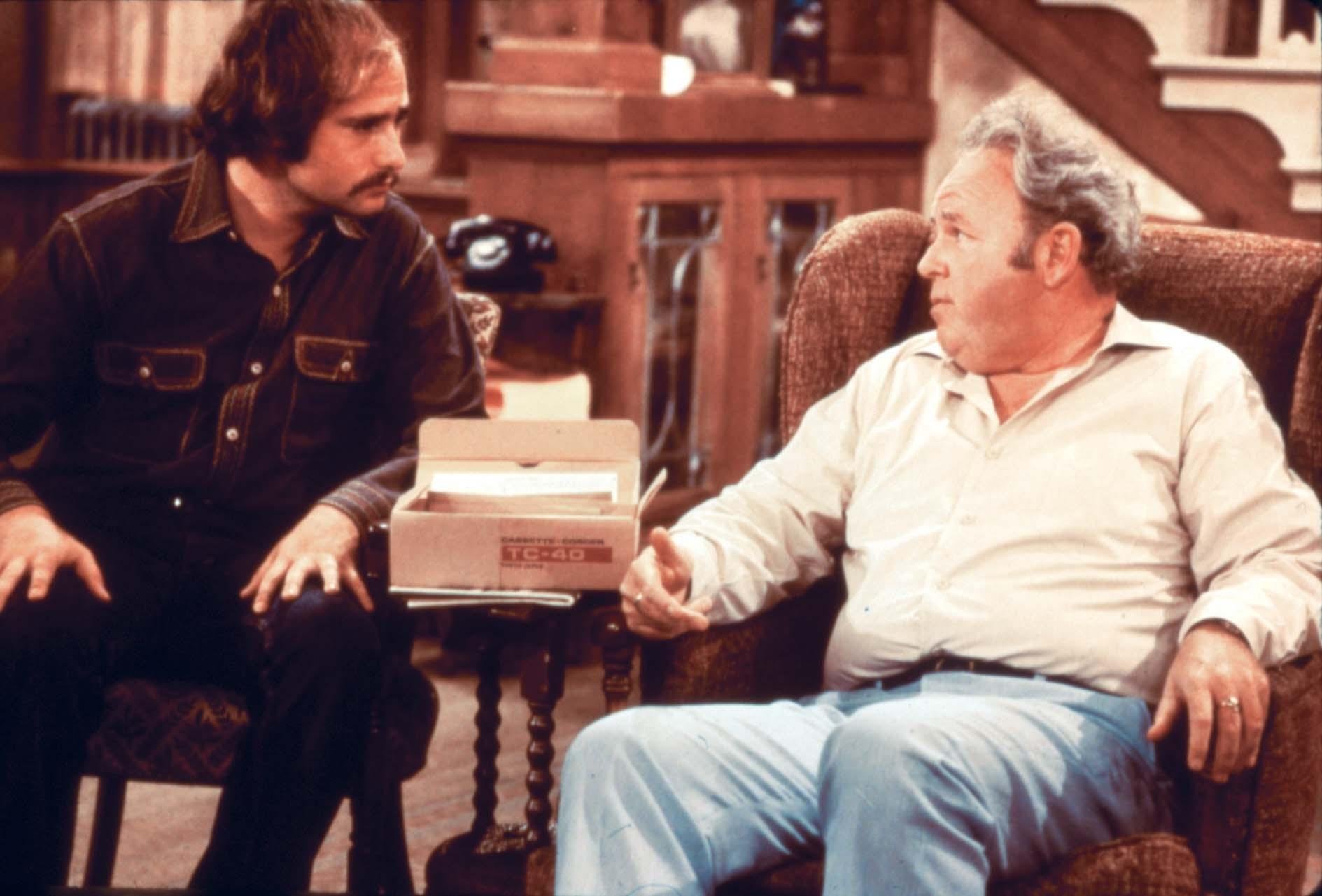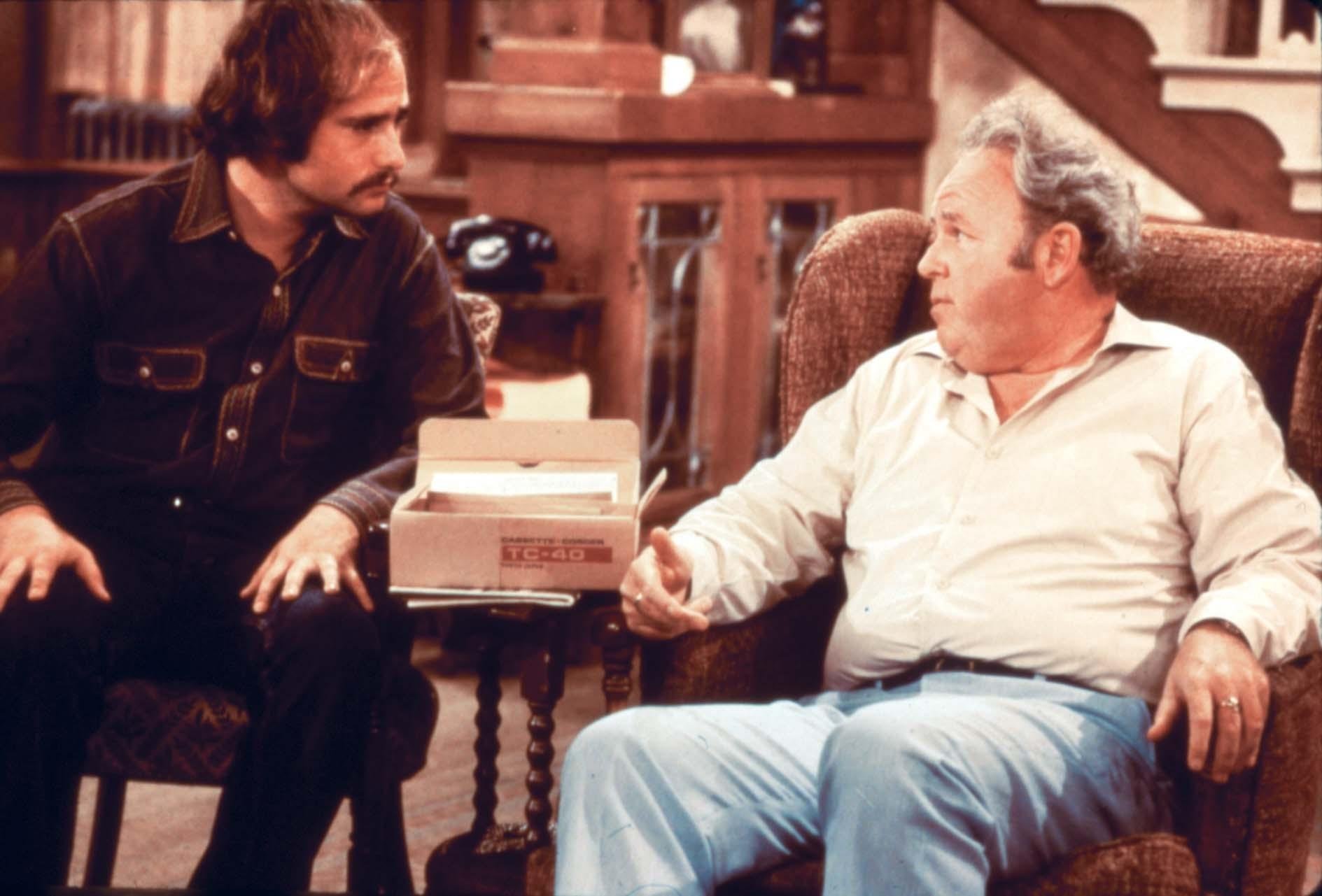 No way, no how a character like Archie Bunker would ever be shown on the small screen today. The popular sitcom, which aired in the '70s, starred Carroll O'Connor as Archie – -a bigot who wasn't shy about dropping slurs and using every stereotype in the book.
He clashed often with his liberal son-in-law and anyone else not like him. His attitude towards controversial topics back then garnered many laughs, but today those lines would be so offensive no studio would touch such a show.
All in the Family was big hit at the time though and spawned several spinoffs.
Next: We can't leave out the Bunkers' neighbors, of course. 
2. The Jeffersons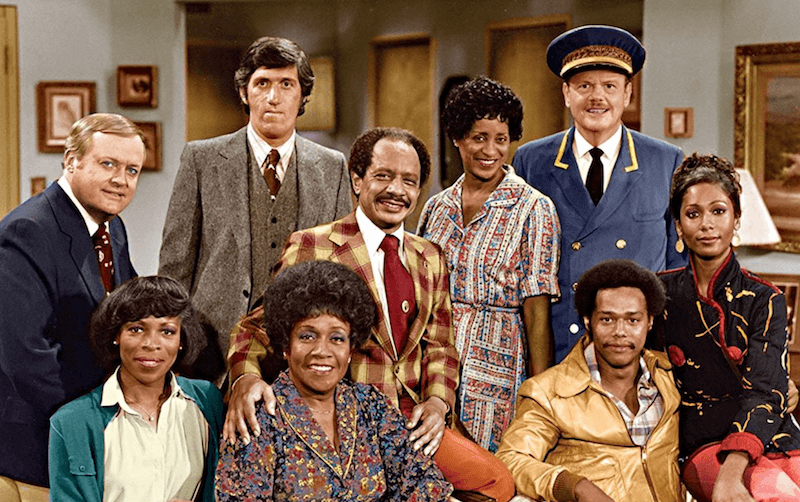 It's hard not to think of All in the Family and Archie without thinking of The Jeffersons and Sherman Hemsley's character, George. The Bunkers and Jeffersons were neighbors for a time until the latter couple moved to Manhattan.
Like Archie, George too was a loud-mouthed racist who made viewers laugh with his opinions and one-liners. The Jeffersons even featured a married interracial couple, who George often insulted. Those type of jokes and the racial slurs used occasionally, especially in the earlier seasons, would make the series a no-go today.
The show ran for 11 seasons from 1975 to 1985 and became one of the longest-running sitcoms of all time.
Next: No chance this beloved sitcom would get air time now. 
3. Married with Children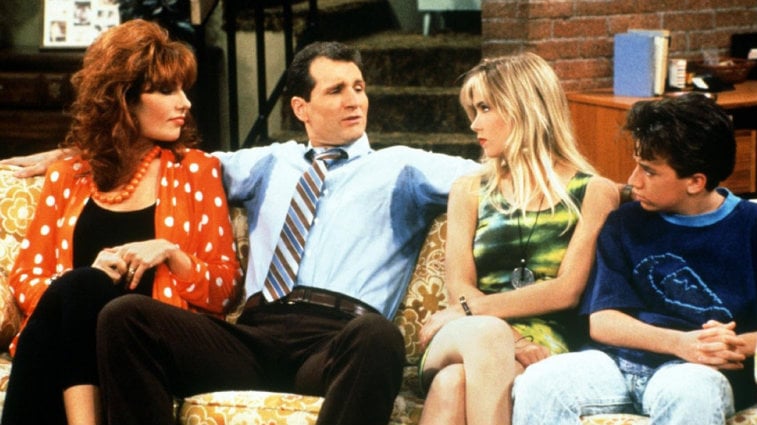 Married with Children was another classic TV show that wouldn't air today for so many reasons. Long before his Modern Family days, Ed O'Neill was the TV patriarch of the Bundys. His character on Married with Children, Al Bundy, was a crude and sexist shoe salesman who was a once-celebrated high school football player.
The show was a huge success in the late '80s right through to the late '90s. However, because of all its vulgar jokes about women, homosexuals, and pretty much everyone else, no studio would ever touch it nowadays.
Next: Maybe they didn't mean any harm but …
4. The Dukes of Hazzard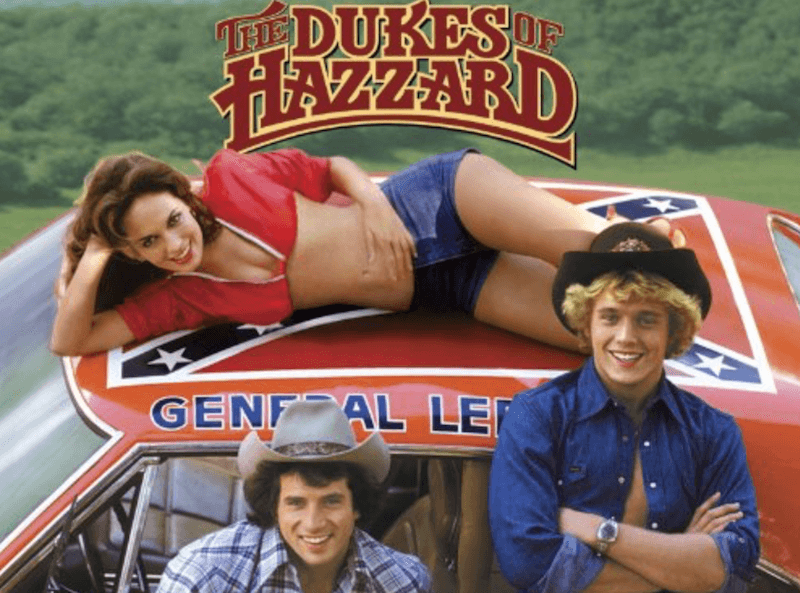 This show about two "good ol' boys, never meanin' no harm" wouldn't have a shot of being made for TV in this day and age. The adventures of the duo Luke Duke and Bo Duke, played by Tom Wopat and John Schneider, isn't something a network could put on today.
The cousins always getting into trouble with the law and speeding around in an orange car named "General Lee" with a large Confederate flag painted on the roof isn't something that would go over well on TV now.
Reruns aired for years after the show ended in 1985, but there were calls for the plug to be pulled on those. In 2015, TV Land removed The Dukes of Hazzard reruns from its schedule just three weeks after it began airing them.
Next: He kept his Jeannie in a bottle. 
5. I Dream of Jeannie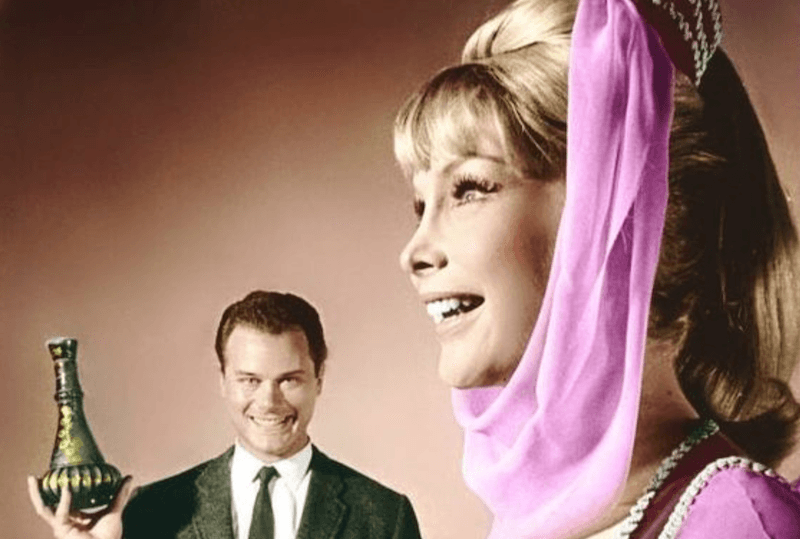 It may have seemed so innocent at the time but what we were watching back then certainly wouldn't fly today. I Dream of Jeannie was a sitcom, which first aired in 1965, about an astronaut (Larry Hagman) who finds a beautiful woman (Barbara Eden) confined to a bottle.
She falls in love with him and he has her call him "Master" while catering to his demands. Yeah, we're sure that plot wouldn't fit into tonight's primetime lineup.
Next: This popular catchphrase couldn't be uttered today. 
6. The Honeymooners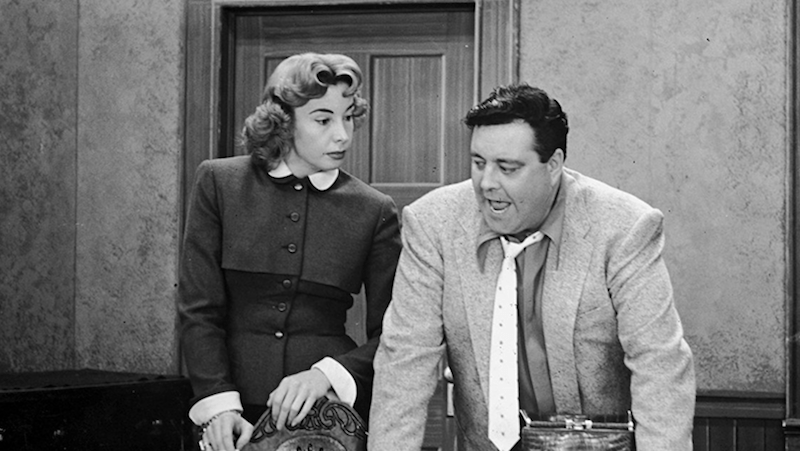 As we mentioned, what was good for laughs in the '50s isn't good for that these days. In fact, one popular catchphrase from The Honeymooners proves just that. It might have been hilarious back then every time comedic genius Jackie Gleason told his TV wife, "One of these days Alice–pow! Straight to the Moon!"
Today, however, a man saying that to a woman when she acted up, wouldn't last a minute on network television.
Next: Where this show took place would be a problem today. 
7. Hogan's Heroes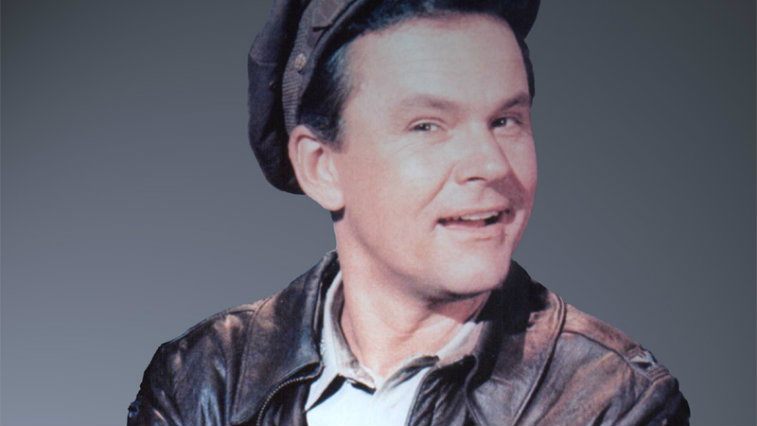 The classic comedy Hogan's Heroes would not make it on TV today because of where it was set. The hit series, which aired from 1965 to 1971, was based in a German WWII prisoner-of-war camp.
That isn't exactly a place that comes to mind when you think of comedies today, especially with networks trying hard not to offend anyone. Therefore, it's highly unlikely that we'll ever see another comedy set in Nazi Germany again.
Next: This show was known for its racial humor.
8. Sanford and Son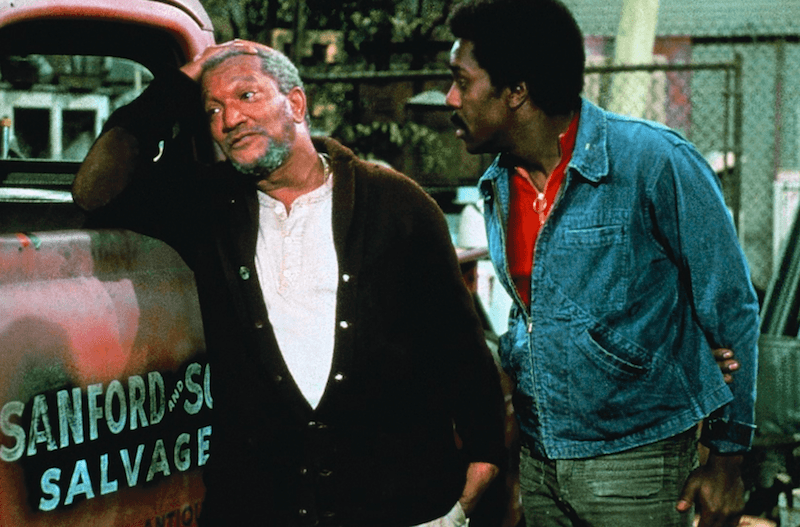 Of course, a show like Sanford and Son couldn't be made today either. One of the reasons is because of the racial jokes made by its main character. The series began in 1972 and while it was a ratings winner and considered groundbreaking, the role of Fred G. Sanford is another one of those Archie Bunker/George Jefferson-esque characters.
Red Foxx's character too casually dropped racial slurs, which is something that wouldn't be tolerated on network television today.
Next: The NAACP fought to have this show pulled. 
9. Amos N' Andy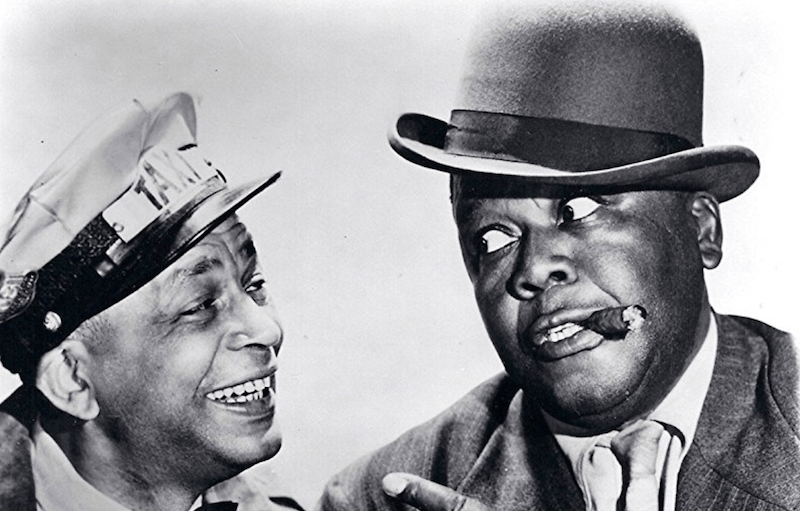 What was a popular radio show in the '20s became a TV show in the '50s, but its racist stereotypes led to protests. The TV version of Amos N' Andy first aired in 1951, and black actors were hired to fill the roles of the two white men, Freeman Gosden and Charles Correll, who wrote and voiced the radio program.
Public outrage about how the characters spoke and depicted black Americans was deemed incredibly racist and protests to get the show pulled from the air began. After tremendous pressure from the NAACP and the loss of sponsors, CBS canceled the show in 1953. However, it continued to run in syndication up until 1966.
Next: This sitcom dealt with heavy topics. 
10. Maude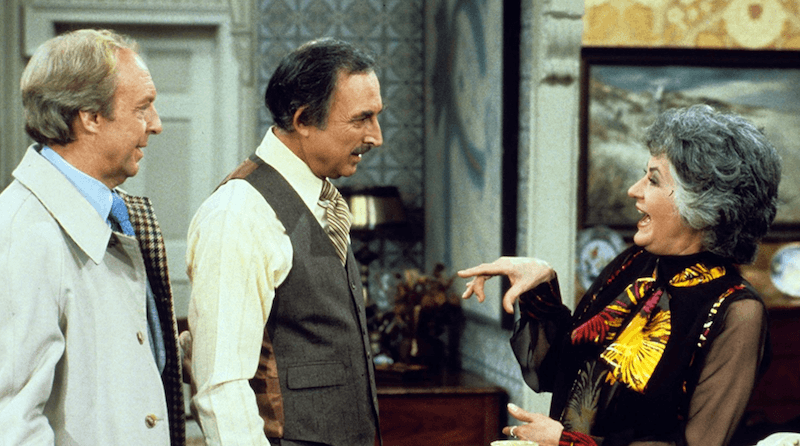 Maude was a spin-off of All in the Family as the main character, played by Bea Authur, was the cousin of Archie Bunker's wife, Edith Bunker. Although it was a sitcom, the show dealt with many serious and controversial topics, which provided a dark humor.
Maude was an outspoken feminist who drank heavily, popped pills, and had an abortion before the Roe v. Wade decision legalized it in the U.S. Even though Authur's character was the opposite of Archie Bunker's, it doesn't seem likely that Maude Findlay would do well with primetime TV audience's today.
Next: The comedy introduced us to a Hollywood megastar. 
11. Bosom Buddies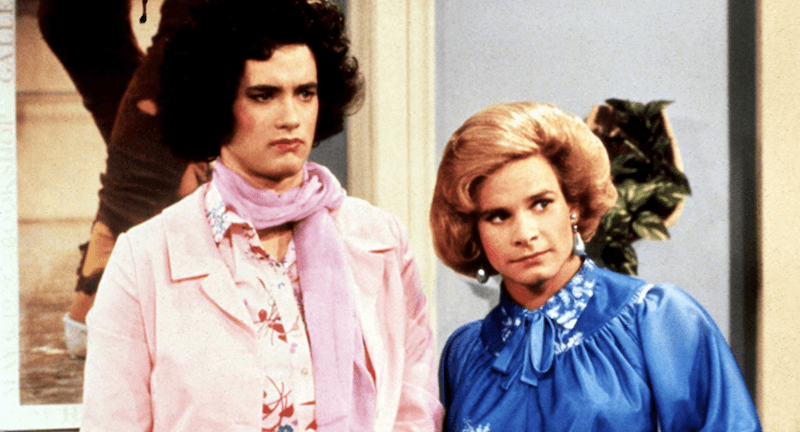 The show that really started Tom Hanks' career and where he first met his wife, Rita Wilson, isn't something you would find on TV today. In 1980, Hanks and Peter Scolari were cast in Bosom Buddies to play the roles of two men who dressed as women in order to get a cheaper rent.
The show only lasted two seasons then. So in a more politically correct world today, with more conversations about gender inequality, it certainly doesn't seem like we'd see men dressing in drag on primetime.
But we'll always love the show's theme song of Billy Joel's "My Life."
Next: This comedy mocked Native Americans. 
12. F-Troop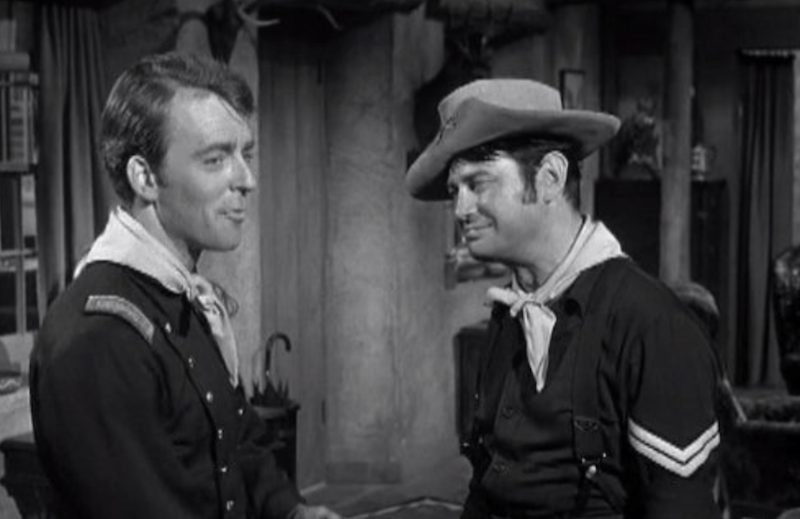 The sitcom F-Troop, which premiered in 1965, was set in the Old West and would never be picked up by a studio today because of how it depicted Native Americans.
None of the actors who played the parts of American Indians were Native American. Plus the stereotypes of the characters names and speaking in broken English wouldn't be something that could be shown today without protests.
Next: This show included American Indian stereotypes as well. 
13. The Lone Ranger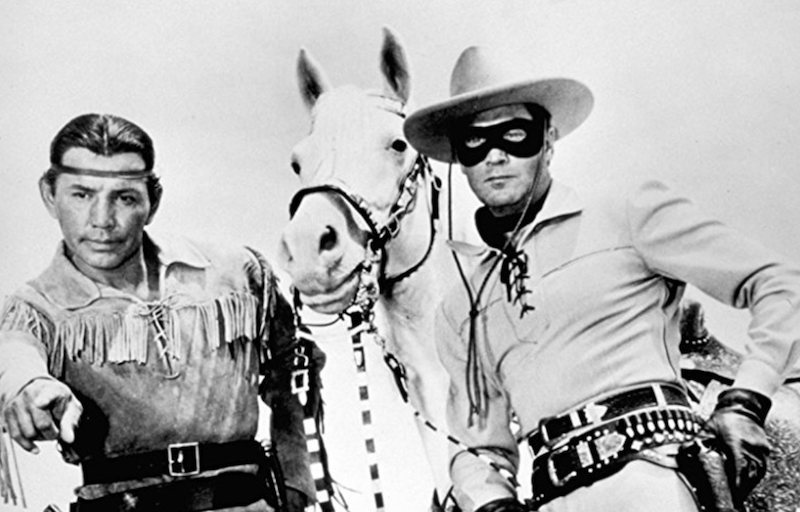 The Lone Ranger TV series which aired back in 1949 and ran through much of the '50s was one of the highest-rated TV programs on ABC at the time. Today, however, this "Cowboy and Indian" storyline of two characters overcoming their differences and forming a friendship probably wouldn't work for a few reasons.
One of those is that Tonto, the name of the American Indian character, translates to "fool." Because of the show's racist undertones and portrayal of Native Americans, Johnny Depp decided that he wanted to do a remake of the classic show to "right the wrongs of the past."
In 2013, the movie, starring Depp and Armie Hammer, was released, but was panned by critics and did poorly at the box office.
Next: This was one of the most-watched shows in the world.
14. Baywatch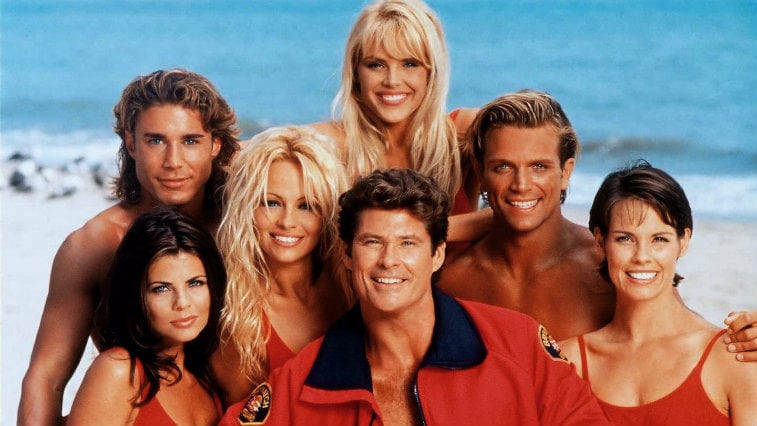 While the action drama was hugely successful all over the globe it doesn't seem like Baywatch would get picked up today, at least not without some major changes. The program would likely be seen as objectifying woman and could struggle to generate the kind of audience it once did.
In 2017, a Dwayne Johnson film based on the hit series was criticized for its crude humor and storyline and was nominated for four Razzies, including worst picture.
Next: Even a show that ended in 2012 may not make it today. 
15. Two and a Half Men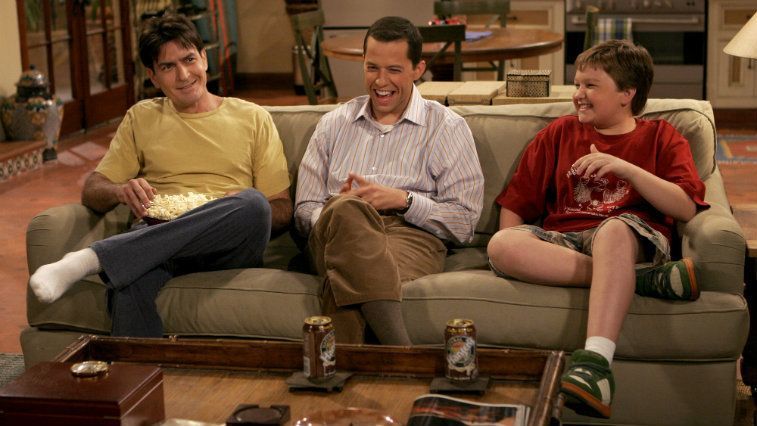 The last item on our list is a show that didn't end all that long ago, but probably wouldn't get made again today. The successful comedy Two and a Half Men, which first aired in 2003, likely wouldn't end up in a primetime lineup nowadays without receiving some backlash.
People would likely point out Charlie Harper's womanizing ways and would have a problem with many of the female characters being treated as sex objects.
Follow Michelle Kapusta on Twitter @philamichelle.
Read more: Where Are the Biggest Sitcom Stars of the '80s Today?
Follow The Cheat Sheet on Facebook!