'Claws' May Not Be Renewed For Season 4: Here's How the Storylines Ended
TNT's dark comedy Claws just ended its third season in a finale that could close or continue storylines if it is renewed for Season 4. The "provocative mix of comedy and drama" is adored by loyal fans. However, the show took a severe nose dive from Season 2, down by 38% in both the demographic and viewership.
While TNT has not yet greenlit the show for another season, some believe the Florida manicurists' stories are far from conclusion, and there will be a Season 4. If there isn't, here's how the main characters' storylines ended.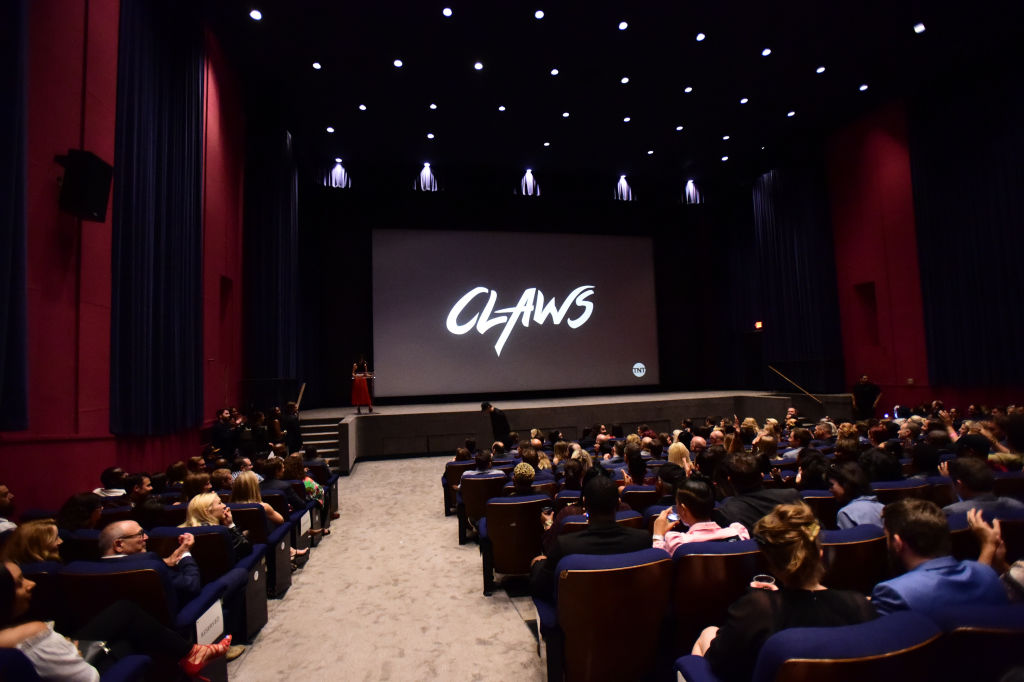 Desna Simms played by Niecy Nash
The nail salon owner went from laundering money for the Hussers to the Russian mob and then found herself knee-deep with Triads. Even though she clearly wants the best for her girls, it almost always blows up in her face. In the season finale, Desna planned on skipping town with her boyfriend, Roller, after they get caught for killing Roller's cousin.
However, she couldn't follow through at the end because she knew she couldn't leave her brother, Dean, behind. The season ended with Desna staring and crying at the casino fire created by Quiet Ann and Joe. If the show is not picked up for Season 4, Desna would probably continue working at the salon and downsize houses.
After everything that happened as a result of her continued pursuit of money and power, she probably would lay low, possibly visiting Roller now and then.
Polly Marks played by Carrie Preston
The former con-artist and Desna's right-hand woman suffered a mental breakdown but escaped from a voluntary hospital after Toby attempted to shoot Desna. When the girls began working at the casino, the red-headed firecracker found herself falling for enemy number one, the manager, Joe.
They started fulfilling their crime fantasies, including stick-ups and even murdered the governor together. However, Polly realized her boyfriend has a wife and asked him to choose between them. Of course, Joe picked his wife, leaving her devastated, so she ran to her ex-boyfriend, Dr. Ken, for a shoulder to cry on.
Even though Dr. Ken had a planned date with his girlfriend, he kicked her out and allowed Polly to stay. If the show does not return, Polly will most likely begin dating Dr. Ken again and remain loyal to Desna.
Quiet Ann Zayas played by Judy Reyes
The quiet manicurist and salon's lookout proved she is not indeed quiet when she told her brother, running for governor, that Governor Patel is accepting bribes from the casino. While the potential and the current governor engaged in a political debate, Patel attempted to out her brother, and he told the world about Patel's secret dealings.
Therefore, the real owners of the casino came into town looking for the manicurist. However, her wife and mother of her unborn child, a detective named Arlene, attempted to negotiate with them. Unfortunately, Triad member, The Professor, felt like she was a liability and killed her.
Desna lied to Ann about how Arlene died and who killed her, so when Ann found out the truth, she became extremely upset with Desna. This anger grew even more so after Desna told Ann to ask her brother to step in for the previous governor, so they could continue operating more casinos.
Ann ended up finding an unlikely friend in Joe and together, and they set the casino on fire, with no one except The Professor inside. If the show does not come back for Season 4, Ann and Desna are probably going to take some time before speaking to each other again. If Claws Season 4 does get renewed, there's a chance that The Professor could not have died in the fire.
Virginia Loc (Karrueche Tran) and Dean Simms (Harold Perrineau)
At first, the former stripper struggled to fit in with the manicurists, until she and Desna came together after they attempted to murder Roller. She began dating Desna's autistic brother, Dean and became pregnant with his child before they decided to have an abortion.
Nonetheless, the couple stayed together, and Dean proposed to Virginia. However, Dean became obsessed with playing mahjong at the casino and started ignoring his fiancee before ending the engagement. After Virginia got shot in her eye and had to receive the transplant, she became very empathetic and began giving advice.
While Dean ignored her to play mahjong, she had a short-lived fling with fellow manicurist Jennifer's first baby father. After her ex-fiance apologized and wanted to get married, she asked for space, upsetting him. If Claws does not get renewed, Virginia would most likely move out of their motel and in with Jennifer or another manicurist.
She would probably continue working at the salon, but there's a minimal chance that she and Dean begin dating again. Dean would presumably move back in with Desna, and they would continue to look after each other similar to when the show first started.
The Hussers
Desna's oldest friend, Jennifer, has a child from a previous relationship and another with her husband, recovering cocaine addict, Bryce. Not wanting Bryce to get involved in the crime life with his mob family, she ended up becoming a part of it as well.
Her husband attempted to leave the life behind again after he got shot, and started getting into motivational speaking. He convinced Uncle Daddy to turn the pill pharmacy into a rehab center and almost got his self-help book published before they realized the publisher was racist.
If there is no Claws Season 4, the Hussers will probably continue living as they have with Jenn working at the salon and Bryce along with Uncle Daddy will keep counseling people.