What Is Clive Standen's Net Worth and What Is He Known For?
Clive Standen is a successful British actor known for numerous roles. He is well recognized around the world, especially for his role as Rollo on Vikings. Rollo is the brother of Ragnar Lothbrok (Travis Fimmel) and the story covers the beginning of the Viking Age. What is Standen's net worth and what else is he known for?
Clive Standen's early life
Standen was born in Northern Ireland on an army base and grew up in England. He is a very accomplished athlete and was a champion and international Muay Thai Boxer in his teens. To add to his list of accomplishments, he also went on to be a Fencing gold medalist.
Standen has many talents
He started working with a professional stunt team at only 12-years-of-age where he would learn to ride, sword fight, and even joust. Standen is also ambidextrous when it comes to his work and he learned at an early age how to fight with each hand.
The uniquely talented actor finally received a spot at the London Academy of Dramatic Art in London and his career took off from there. He also trained at the National Youth Theatre and the National Youth Music Theatre.
What is Clive Standen known for?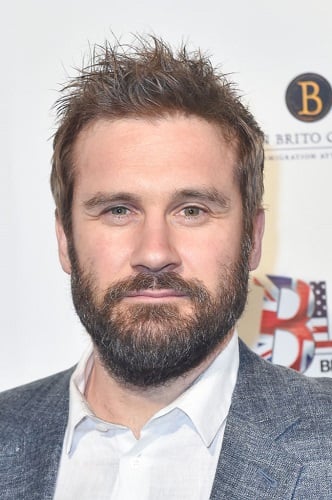 Standen has worked on numerous projects including one in which he played a warrior called Gawain on the Starz network's Camelot. He also became a household name with his role as Archer in Robin Hood, a BBC TV series. He also played Bryan Mills in the series Taken.
Arguably Standen's best-known role is on the hit television series Vikings. His character Rollo changed immensely from the violent man in season 1 compared to what he eventually becomes. He still finds ways to cause trouble even after he takes over the lands of Normandy that are given to him by the French.
What is Clive Standen's net worth?
Standen has a net worth of more than $1 million. He is married to his wife who is named Francesca. They married in 2007 and they have three children together named Hayden, Edi, and Rafferty. He told People how lucky he is to have found his wife so early on in life. "I was very lucky to find the woman of my dreams at an early age, and I haven't looked back," Standen said.
Will Rollo return for the final season of 'Vikings?'
If social media is anything to go on, then it looks like Standen could be back for the final season of Vikings as Rollo. He recently posted an image on his Instagram account with Katheryn Winnick, who plays Lagertha on the series. "This one's always had my back! #Vikings," he captioned the image. It looks like not only are we in for a return of Rollo, but he could be gearing up for a reunion with Lagertha as well.
Standen has bonded with his fellow 'Vikings'
Standen spoke with Fox News about season 5B of Vikings and the bond he has formed with everyone, including Winnick. "I think with this cast, it's been quite special," Standen said. "We've really kind of bonded in a strange way. We're a bunch of eclectic morons when you put us all together. We kind of gel. It's been six years now we've all worked together. Katheryn Winnick and I, and Gustaf Skarsgard are the only ones left in the show, from the beginning really. It's fantastic… Rollo and Lagertha have quite some fiery scenes in this season."
Clive Standen is an insanely popular actor that's effortlessly multi-talented. He will most likely reappear in Vikings for the final season, which will premiere sometime this year.