Was 'Cloak & Dagger' Canceled Due To 'Larger Corporate Forces' At Disney and Marvel?
Cloak & Dagger is the story of Tyrone Johnson (Cloak) and Tandy Bowen (Dagger). The show follows the two teens, who develop powers and try their best to save the day in their hometown of New Orleans. They protect people from criminals and anyone else who threatens them. Unfortunately, all good things must come to an end.
After two wonderful seasons, Cloak & Dagger was canceled by Freeform. But why? Could it be due to Disney and Marvel themselves?
What was the show and its fan base like?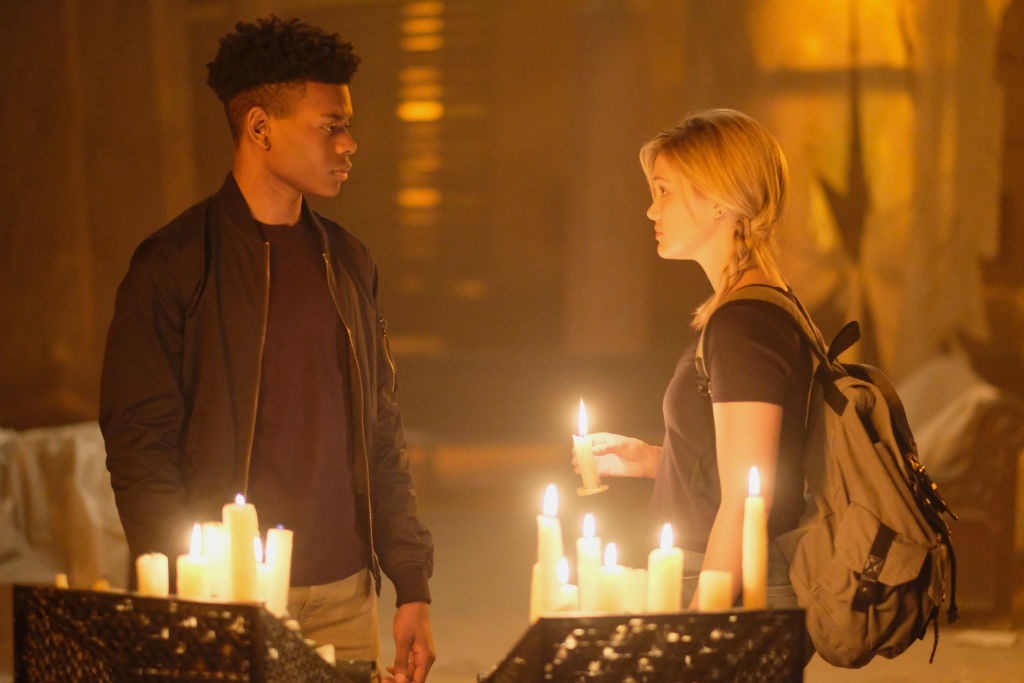 Throughout the show's two seasons, it dealt with many heavy topics. Before Cloak & Dagger was canceled, it had talked about things from grief to human trafficking. Through Tyrone, portrayed wonderfully by Aubrey Joseph, and Tandy, portrayed beautifully by Olivia Holt, the writers told stories of fighting evil and standing up for what is right. Perhaps that is one reason why the showrunner, Joe Pokaski, said on Twitter that what he feels about the show is a feeling of " pride."
According to Pokaski, there was "a strong group of fans picking up what [he and the writers] were putting down." These fans would take "conversations about privilege out of [the show] and into their lives." They were most likely glad that the show was dealing with so many real issues in a way that perhaps some fans could relate to. According to the showrunner, "some of [the show's] fans shared their real stories of surviving after [he and the writers] shared [their] fictional ones."
This sharing of stories demonstrates Cloak & Dagger's power to move people. Fans would not be inspired to share their real-life stories for just any show. It would have to be something special, for people to be inspired to be vulnerable like that.
Why was such a special show like 'Cloak & Dagger' canceled?
Though the showrunner was proud of the work that he and the writers and the rest of the crew and cast put in, it still somehow got canceled. In addition to his pride, he tweeted that he "felt gut-punched or angry at larger corporate forces." Could these "corporate forces" be forces at Disney or Marvel?
According to Screen Rant, they definitely could be. Some fans believe that Marvel wants to focus on their Disney+ series in the future and have their TV characters have more of a connection to the Marvel Cinematic Universe (MCU). In addition to this, it's possible that Disney wants to have more creative control over Marvel's productions.
So why did such a special show like Cloak & Dagger get canceled? Fans are likely very upset and wish that the show could have gone on longer. Yet it would make sense for Marvel to want their shows to be more involved with the MCU and for Disney to want more creative control over all of Marvel's shows.
What is next for Tyrone and Tandy?
As we've already mentioned, Tyrone and Tandy are appearing in an episode of Marvel's Runaways. And if Pokaski's tweets are anything to go by, that might not be the end for the two characters. The showrunner discusses how he wrote the pilot for Cloak & Dagger and then put it in a drawer. When he got the call that a show was being made, he "wasn't surprised."
According to him, "you can't keep Tandy and Tyrone in a drawer." He goes on to say that fans shouldn't "be surprised when these two special people show up when you least suspect it." So who knows? This might not be the end for Cloak & Dagger.
Perhaps fans can hope for another network or streaming service to save the show. Or maybe Tyrone and Tandy will show up in the MCU. It's definitely a possibility.