Cody Simpson Addresses Miley Cyrus Pregnancy Rumors
Miley Cyrus and Cody Simpson's relationship has lasted longer than many people expected it to. They began dating a little over a month after reports emerged of Cyrus' split from Liam Hemsworth — and they're still going strong today.
Now, fans are convinced that they're preparing to start a family and expecting their first child. But is there any truth to the rumor? Here's a closer look at their relationship and what Simpson had to say about the latest chatter surrounding their romance.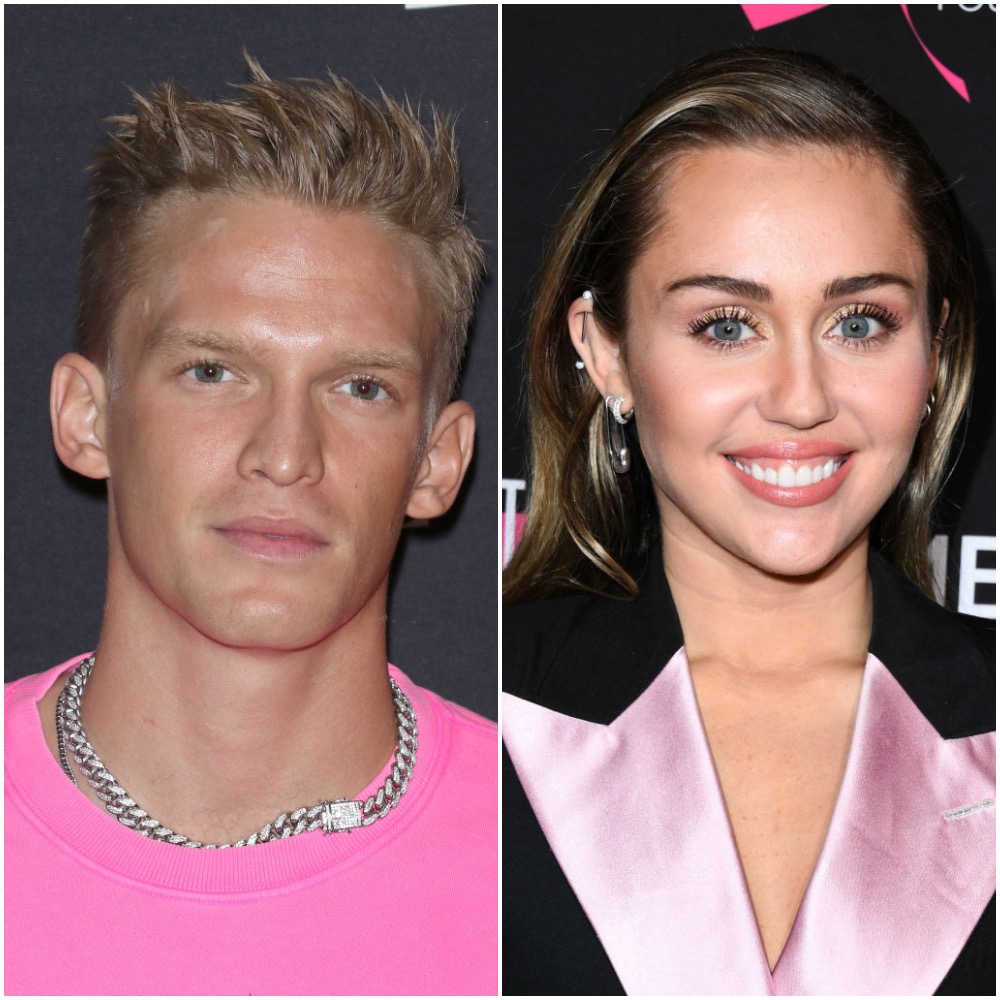 How long have Miley Cyrus and Cody Simpson been dating?
Cyrus and Simpson were romantically-linked in early October 2019 — just over a month after sources confirmed on Aug. 10 that the "Wrecking Ball" singer had split from Hemsworth, whom she married in December 2018 following a nearly 10-year relationship.
Simpson confirmed their romance at an event in Los Angeles on Oct. 12, saying (via Cosmopolitan), "I'm very happy. We are very, very happy. … We just have a ball, yeah, and that's the most important part of a relationship, you know?"
The romance progressed fairly quickly, with the stars reportedly meeting each other's families and moving in together. Cyrus has even confessed that she's fallen in love. Aww!
Why people think Miley Cyrus is pregnant
The speculation began when Simpson recently told the Sunday Telegraph that he'd like to move back to his native Australia to start a family.
"I would like to return back in Australia for sure," he said (via Cosmopolitan). "I miss Australia a lot. I would like to come back more. I will always have a home base in LA, but Australia will always be number one."
When directly asked whether he would return to Australia to have kids, he said: "Absolutely, yes."
Some fans believed Simpson was hinting that he and Cyrus were expecting and took to social media with their concerns. As of writing, the Bangerz crooner has yet to address the rumors, but her boyfriend has spoken out.
What Cody Simpson said about the rumors
During the week of March 1, Simpson appeared on Today Australia and brushed off the speculation.
"Oh yeah, I've been pregnant for years apparently," Simpson said, drawing laughs from the hosts. He then shared how he deals with living in the spotlight and being the subject of nonstop rumors.
"You've just gotta take it in stride," he said (via E! News). "What I try to do is just focus on my work and what's important to me, and for me that's my work and my music. The rest just kind of comes along with it. It's all part of it. You just have to take it in stride and be cool with it."
Smart man.
Although he and Cyrus aren't expecting, Simpson gave fans some things to look forward to: new music and a poetry book, Prince Neptune. You can find out more about those through the E! News link above.