Cody Simpson Responds to Rumors That He's Cheating On Miley Cyrus
Miley Cyrus has finally found love again following her split from Liam Hemsworth. She's been in a relationship with Australian singer Cody Simpson for months now and things seem really serious. But could there already be trouble in paradise?
In late December, Simpson was allegedly seen getting close to multiple women, neither of whom was the "Wrecking Ball" singer. One report says that he was even spotted kissing an unknown woman in a club. In response to the reports, Simpson shared a statement in which he set things straight.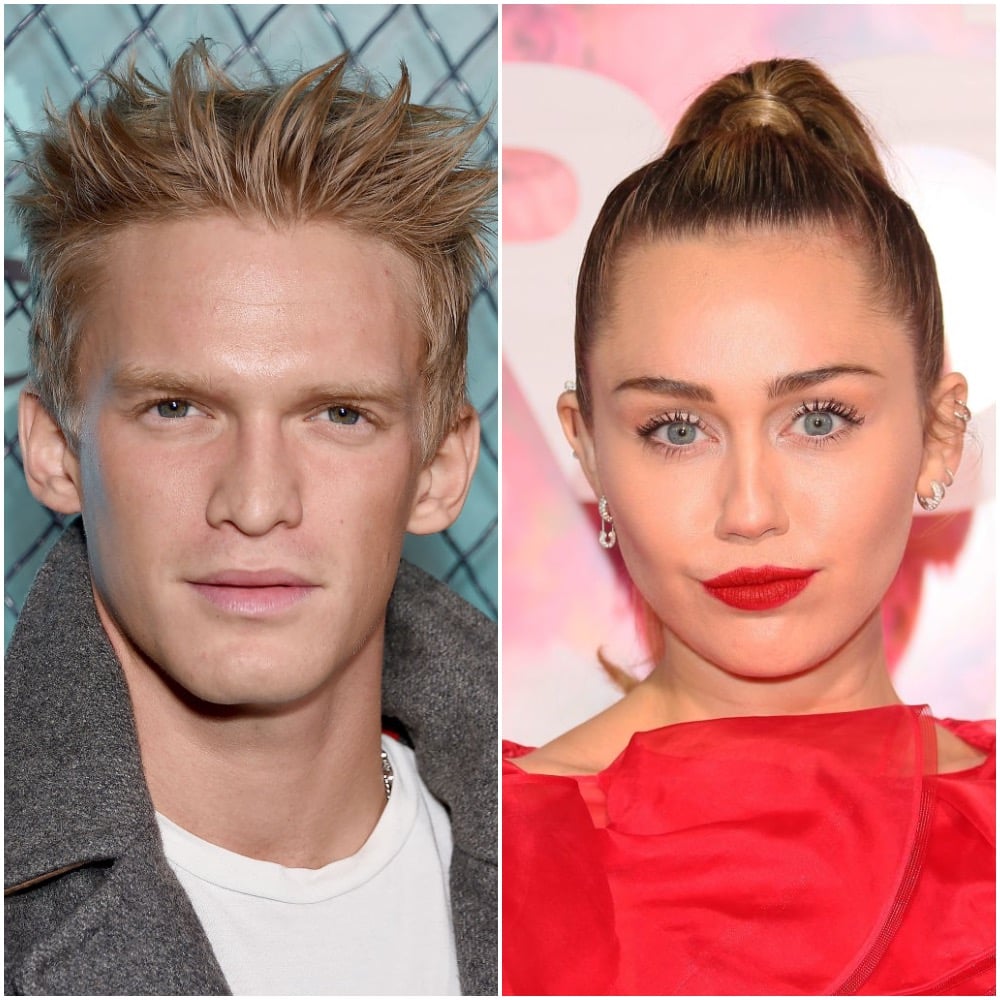 Inside Cody Simpson's cheating scandal
On Dec. 21, Simpson was seen hanging out with Playboy model Jordy Murray. In photos obtained by TMZ, the two were shown walking alongside each other in New York and smiling.
Page Six also reported that Simpson visited a lounge the next night, where he was allegedly seen flirting with girls and kissing one woman.
"[Simpson] was drinking and flirting with girls," a source told the outlet. "He was texting Miley while there."
"He was with all these girls and one was almost fainting," the insider continued, "and he kissed her on the lips with no tongue."
However, Simpson's representative shut down the reports in a statement shared with Us Weekly on Dec. 23, saying, "There is absolutely no truth to this story. Cody went out with a friend and all the rest is fabricated. Period."
As of writing, Cyrus has not yet addressed the drama.
Are Miley Cyrus and Cody Simpson still together?
Cyrus fueled speculation that they broke up after she posted tweets on Dec. 21 in which she talked about feeling "lonely" during the holiday season.
"Even with a house full of family and friends I still felt alone," she captioned a snippet of a "sad" holiday tune she released. "In ways that still feels relevant and someone reading this right now could possibly relate! If you feel lonely this season just know YOU ARE COMPLETELY MADE OF MAGIC!"
But Simpson's sister, Alli, told Daily Mail Australia in an interview published on Dec. 23 that the duo is "together for sure."
How long have Miley Cyrus and Cody Simpson been together?
Cyrus and Simpson have known each other for years, but they didn't become romantic until October. At the time, the Bangerz singer had recently split from Kaitlynn Carter, whom she dated from August to September after splitting from Hemsworth. Cyrus and Hemsworth announced in August that they were breaking up after a year of marriage and a nearly 10-year relationship.
Simpson confirmed his romance with Cyrus at an event in Los Angeles on Oct. 12, saying (via Cosmopolitan), "I'm very happy. We are very, very happy. … We just have a ball, yeah, and that's the most important part of a relationship, you know?"
"Any girlfriends I've had in the past has always been immediate romance and so it's a different experience having been friends with somebody before and it developing naturally into something more," he added.
Meanwhile, Cyrus called Simpson her "idol" and later introduced the singer to her family.
It'd suck to see this love go down the drain, especially so fast. So, here's hoping that they can work whatever issues out.