Cody Simpson's Instagram Story Tells Us Everything We Need to Know About His Relationship With Miley Cyrus
Since her time on the Disney Channel to the start of her music career and her high-profile relationship with Liam Hemsworth, we've been keeping up with Miley Cyrus for years. And while her publicity stunts and wild stage antics used to get her the most attention, we're all intrigued by her current relationship with Australian singer/songwriter Cody Simpson.
While Hemsworth and Cyrus just tied the knot in December 2018, they called things off just a few months later. And Cyrus' brief relationship with Kaitlynn Carter is now overshadowed by what she has with Simpson. Unfortunately, it seems breakup rumors are plaguing Cyrus and Simpson — but Simpson's Instagram Story is telling us everything we need to know.
Cody Simpson and Miley Cyrus are currently in a whirlwind romance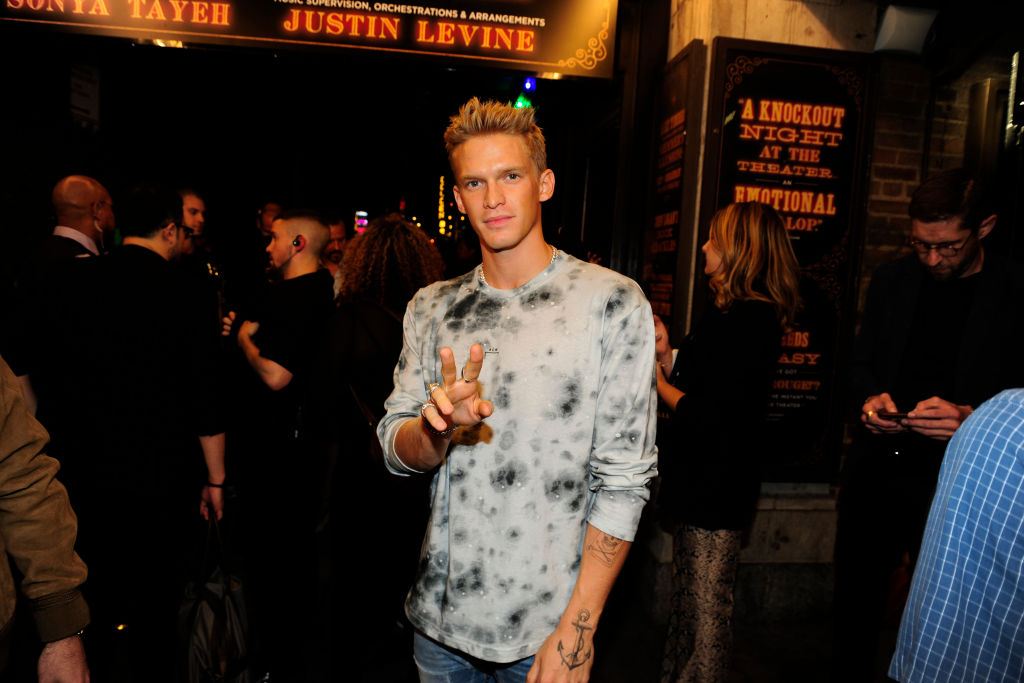 Simpson and Cyrus look totally infatuated with each other now, and it seems Simpson had a thing for Cyrus way back in 2012 before he even knew the singer. "Miley Cyrus has always been my childhood celebrity crush," he declared during an interview with Fuse. "I knew all the words to her songs, I'm not gonna lie. I'm not ashamed about it at all. I was a big Miley Cyrus fan and I think she will be forever the most dateable Disney star."
We're betting Simpson never imagined he'd actually be dating his dream girl. But the two have reportedly been close friends since 2015. "The reason why it hasn't been a really crazy sudden thing is just because we've been friends for so long," People reports Simpson said about his relationship. He also mentioned that now that he and Cyrus are older, they're both "working really hard" on their personal endeavors, which "keeps things healthy."
"She's creative. She's very passionate about what she does, and I'm very similar in that sense. That's why we get along so well," Simpson added.
They're posting about each other on social media
Cyrus and Simpson don't post as often to Instagram and other social media platforms as some other celebrities do, but we still get glimpses of their relationship from time to time. On Nov. 3, Miley posted a funny video of Simpson looking for her after she hid in the dryer. And she also added multiple videos and photos of her and Simpson's Halloween looks.
As for Simpson, he's provided some Cyrus content for his followers, too. He has a few photos of his girlfriend and also occasionally posts updates about what they're up to on his Instagram Story, as does Cyrus.
While there are plenty of fans who still want Cyrus and Hemsworth to reconcile, it seems many are now supportive of her new relationship with Simpson. As one fan commented on a video of the couple, "Cody's been publicly praised you and speak so highly of you for so long. I stan. You deserve someone who can appreciate your true self."
Simpson's Instagram Story tells fans everything
While Cyrus and Simpson used to post a lot about each other before, we haven't seen any new posts from either of them that include each other. And this has fans wondering if they're still together. Breakup rumors have been running wild, especially since a source said Miley was focusing on herself instead of engaging in romance, Cosmopolitan reports.
Simpson seemed to squash the rumors with his Instagram Story, however. He posted a screenshot of his phone wallpaper, which is of Miley's face as a child. While he didn't add any text, he didn't need to. The photo is evidence enough that he and Cyrus are doing very well and are on great terms no matter what may be occurring with their romantic relationship.
Check out Showbiz Cheat Sheet on Facebook!