Colin Macy-O'Toole's Parents Are the Breakout Stars of 'Below Deck Med'
Below Deck fans may not always agree on everything, but there's one thing they can equally rally behind: deckhand Colin Macy-O'Toole.
Fans are patiently waiting for Below Deck Mediterranean to premiere on June 3 and collectively cheered Colin's return on social media. The happy-go-lucky deckhand is the ultimate fan favorite. He takes his job very seriously, but his playful sense of humor keep the laughs coming on the show.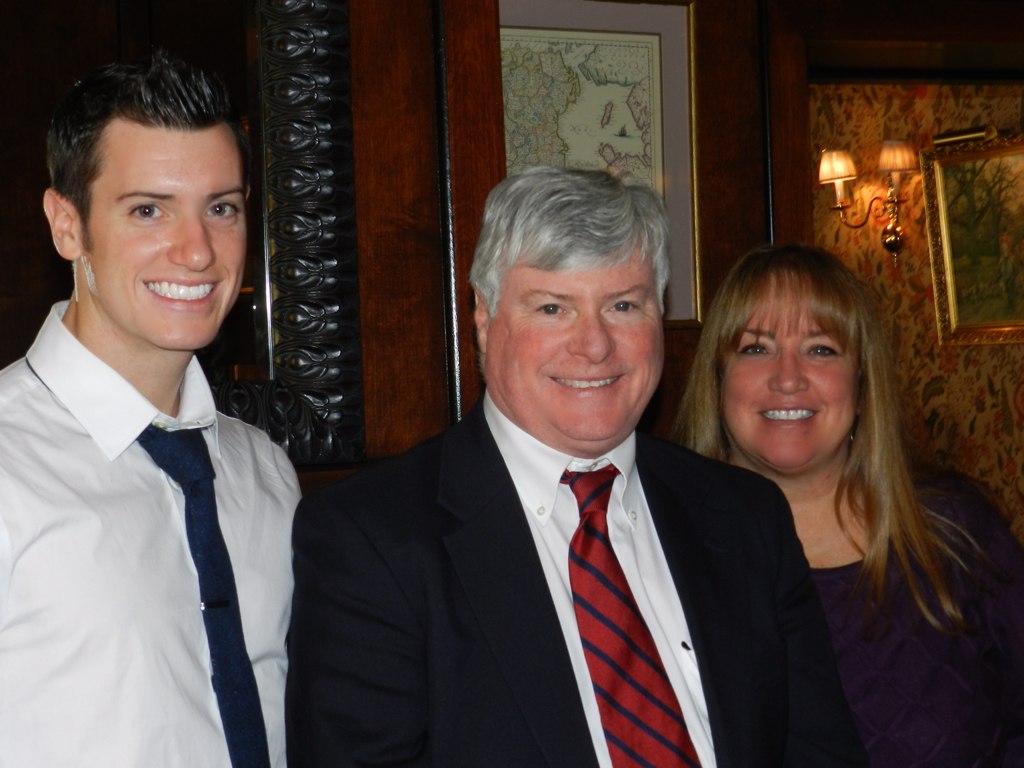 Colin can probably chalk up a good deal of why he's such a fan favorite to his equally fun parents, Robin Macy and Robert O'Toole. When Robin and Robert made their Below Deck Med debut last year, they also stole the crew and fans' hearts. The entire family chatted with The Cheat Sheet and Robin and Robert shared some funny (and maybe embarrassing) stories about their son. Plus they share their secrets to parenting success.
What was their secret parenting sauce?
Every parent wants to know what it takes to raise a positive, confident child. Colin is an only child and Robert joked about how that worked out well. "It was two against one," he said. "It was really all we could handle," he added laughing.
But Robin adds that since she and Robert were both teachers, they had the ability to be very present in their son's life. "So it was important that when he was home, we were home," she shares. "We were on vacation when he was on vacation." Robert adds, "We were always together." The family was always on the same schedule, which meant dinners as a family, plus Colin always accompanied his parents no matter where they would go.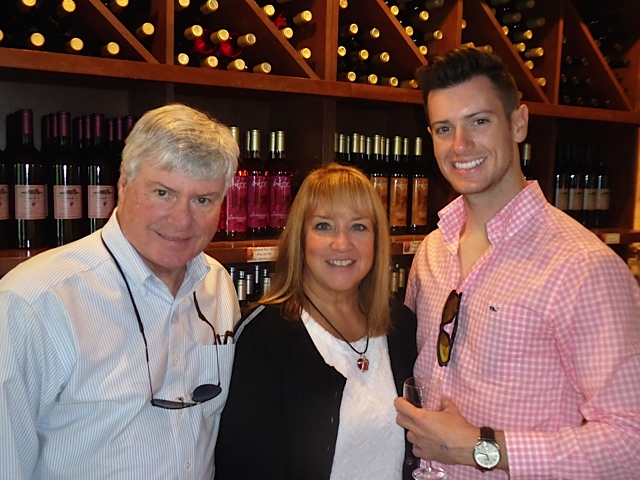 He also wasn't babied as a child. "We took him all over the Caribbean," Robin says. "And we'd take him out to dinner every Friday night, but we'd make him order. Some kids don't want to talk to the waiter, but we'd make him order off the menu." Both Robin and Robert lovingly add that Colin was just a really easy child and fun to raise too.
Colin got fired from this job
Like most kids, Colin had household chores. But his dad shared a hilarious story about how he fired his son from one job. "I fired him from feeding the dog," Robert says. Colin backed up that story and said, "I forgot [to feed the dog] a couple of days and he fired me."
"And I also kicked him out of a Little League Game that I was coaching," Robert adds. "Because he wouldn't share his helmet." Robin piped in, "Colin didn't have a chance. We're two teachers so forget it!"
However, Colin got one in on his dad. "There was one time when I had been up all morning shoveling snow," Robert recalled. "I just finished and Colin sticks his head out of the door and says, 'Dad you need any help?'" Colin piped in, "It's the thought that counts!"
Robin and Robert met in the most romantic way
Below Deck Med fans know that Colin is a talented musician who has mastery over several instruments. His love of music also started at home.
"Robin and I are musicians," Robert revealed. "We used to play in a rock and roll band together like 30 years ago. And then it turned into a wedding band. Colin was at many of our band rehearsals." Robert was a drummer but since he didn't have room to set up his drums at home, he taught himself how to play guitar. "Now I own about seven guitars," he laughs.
In fact the couple met because of music. "We both got teaching jobs at the same school," Robin recounts. "I was in a band that needed a drummer, so we asked around and someone said, 'Yeah, Bob O'Toole can play.' So he came to audition and it was just love at first sight."
They are getting recognized everywhere too
Colin gets recognized no matter where he goes. But now the same is true for his parents too. "People recognize Robin and I," Robert says. Robin adds, "It's crazy!?"
The couple recalled a trip to St. Lucia where a busload of people discovered who they were and went nuts. "One night we decide to go on this booze cruise and the bus picked up everyone going on the booze cruise at the resort," Robin says. On the way back from the cruise, Robert mentioned to one of the passengers that Colin was a ferry boat captain.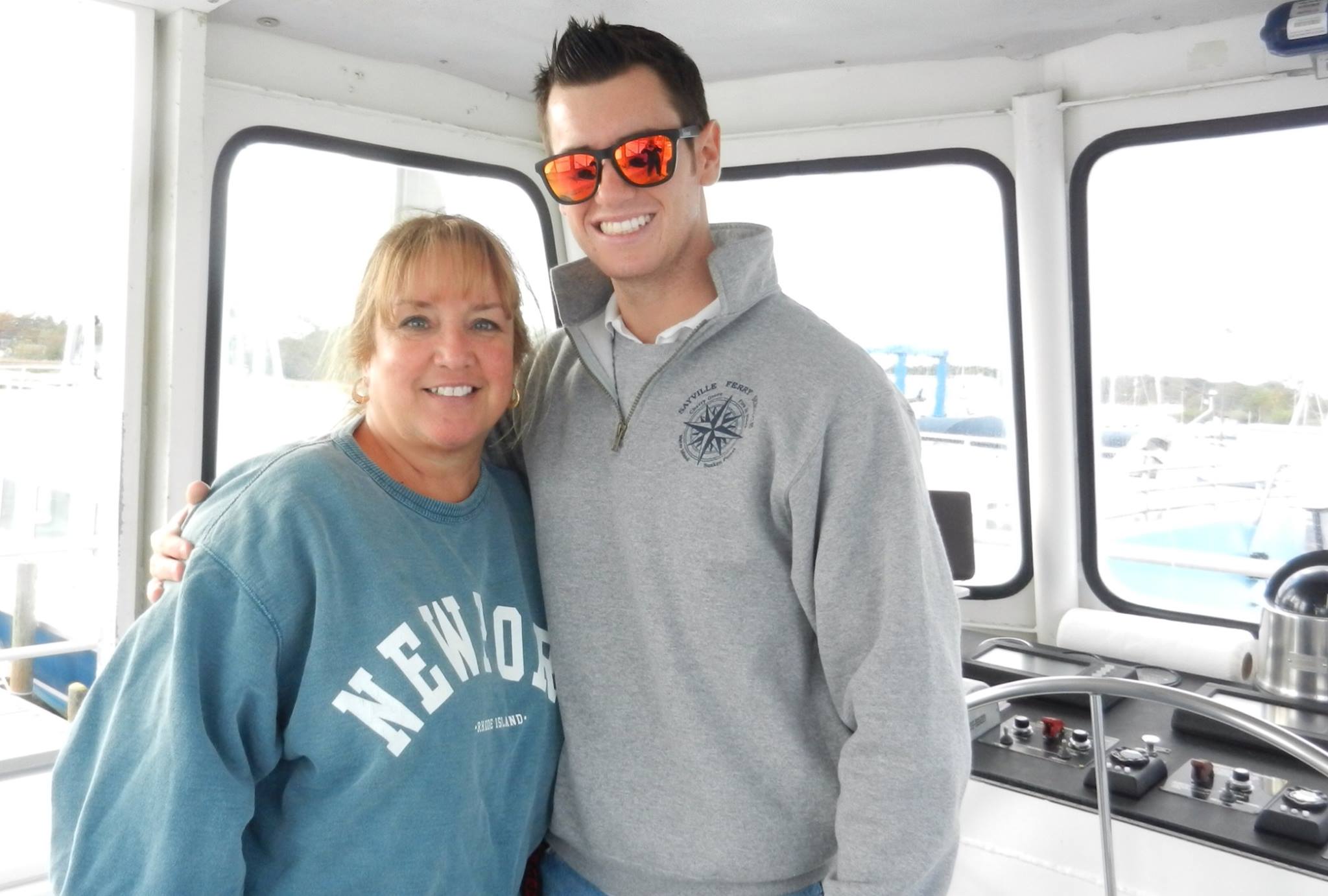 That's when "all hell broke loose" on the bus, Robin recalled. When the passengers realized that Robin and Robert were Colin's parents, a passenger screamed to the back of the bus, "It's them!" Robert says. Passengers had suspected it was the bubbly couple but didn't want to say anything.
"Now when anyone comes up to me, they really want to know how my parents are doing," Colin adds. Robin jokes how running up to Stop and Shop means she has to put on makeup and make sure her hair looks good. With all this interest, maybe Bravo needs a spin-off starring the entire family?
Check out The Cheat Sheet on Facebook!