Collin Gosselin Praises Father's Girlfriend on Mother's Day Then Sets Instagram to Private
Collin Gosselin, now 16, has made himself crystal clear; he doesn't consider Kate Gosselin a mother figure. The high school student took to Instagram on May 10 to thank the mother figure in his life, but it wasn't his mom he was talking about. Instead, he offered a heartfelt message to Colleen Conrad. Colleen has been dating Collin's father, Jon Gosselin, for the last six years. Shortly after posting the sweet message, Collin set his Instagram to private, leading followers to wonder if the post didn't go over well with the often-tyrannical Kate.
Jon Gosselin has custody of two of his eight children
Jon, who is estranged from six of his eight children, currently has full custody of two of his sextuplets. Hannah Gosselin started living with Jon in the summer of 2018. Hannah, who Jon alleges was emotionally abused by Kate, has appeared regularly on Jon's Instagram feed looking healthy and happy.
An insider, who spoke with E! after Hannah moved into Jon's house, claims that Hannah was the only one who voiced discomfort with her living situation. Jon had been lambasted by fans for only fighting for custody of one of his children. The insider, who was not named, stated that Jon didn't have the means to pursue full custody of all of his children, so he focused on the child who had voiced an interest in living with him.
Jon later gained custody of Collin, as well. Jon has been outspoken about Kate's treatment of Collin, and the lack of information he was given about his child's whereabouts for several years. In 2016, Kate admitted that she had enrolled Collin in a residential program. She claimed the then 12-year-old had special needs. Jon has refuted that claim, and eventually gained full custody of the boy. Collin is back home, living with Jon and Colleen and reportedly thriving. He does not have a relationship with his mother, according to reports.
Collin Gosselin offered his father's girlfriend, Colleen Conrad, a shout out on Mother's Day
Collin took to Instagram on Mother's Day to pay tribute to the woman in his life who is the most like a mother to him. In the post, Collin praised Colleen for everything she has done for him. He called her his "guiding light" and noted that he couldn't thank her enough. He signed off by telling the psychiatric nurse how much he loves her. The captioned accompanied a picture of the two together.
Colleen, who is the mother to two adult children, has been dating Jon since October 2014. The pair currently live together, along with Hannah and Collin, in Pennsylvania. The couple had reportedly known each other for years before they began dating, and fans approve of the pairing. Many believe Jon looks happier than he has in years.
Collin has made his Instagram profile private after the post
Shortly after he posted his loving tribute to Colleen, Collin set his Instagram profile to private. It's not known why he suddenly needed privacy, but some fans theorize that Jon encouraged the 16-year-old to make all of his posts private to avoid the ire of his mother. Collin and his mother, Kate, appear to have no relationship at this time.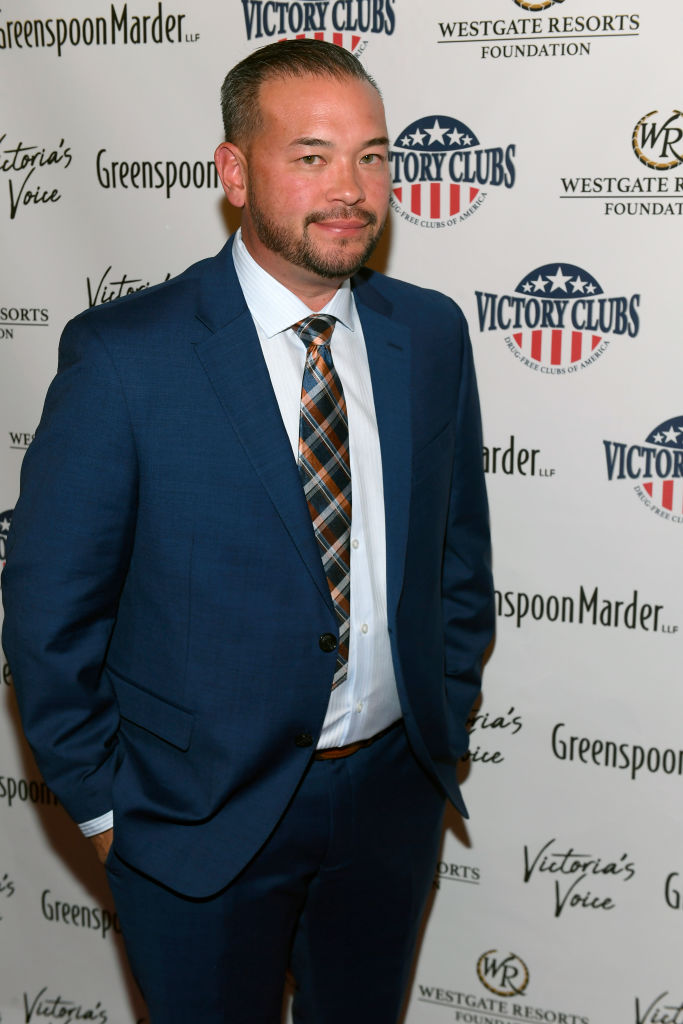 Several months ago, Jon replied to an Instagram user who asked if Kate had visited with Collin since his release from the residential facility she placed him in. Jon told the commenter that Kate had not come around to see Collin in the months since he was home. Kate refuted Jon's statement.
In February 2020, Jon got candid about Collin and the relationship he has with the rest of his family during a podcast interview. In the interview, which appeared on the First Class Fatherhood podcast, Jon claimed that Kate had alienated Collin from his siblings. According to Jon, he has no contact with Mady and Cara Gosselin, both 19, or Alexis, Joel, Aaden, and Leah Gosselin, all of whom are 16. He also confessed that Kate has not reached out about Collin since his release from treatment.