Colombian Superstar Juanes Named Latin Recording Academy 2019 'Person of the Year'
Ahead of the 2019 Latin Grammy Awards ceremony tonight, Colombian singer, songwriter, and philanthropist Juanes was celebrated last night. A concert held last night at the MGM Grand Convention Center in Las Vegas honored his accomplishments in music and philanthropy.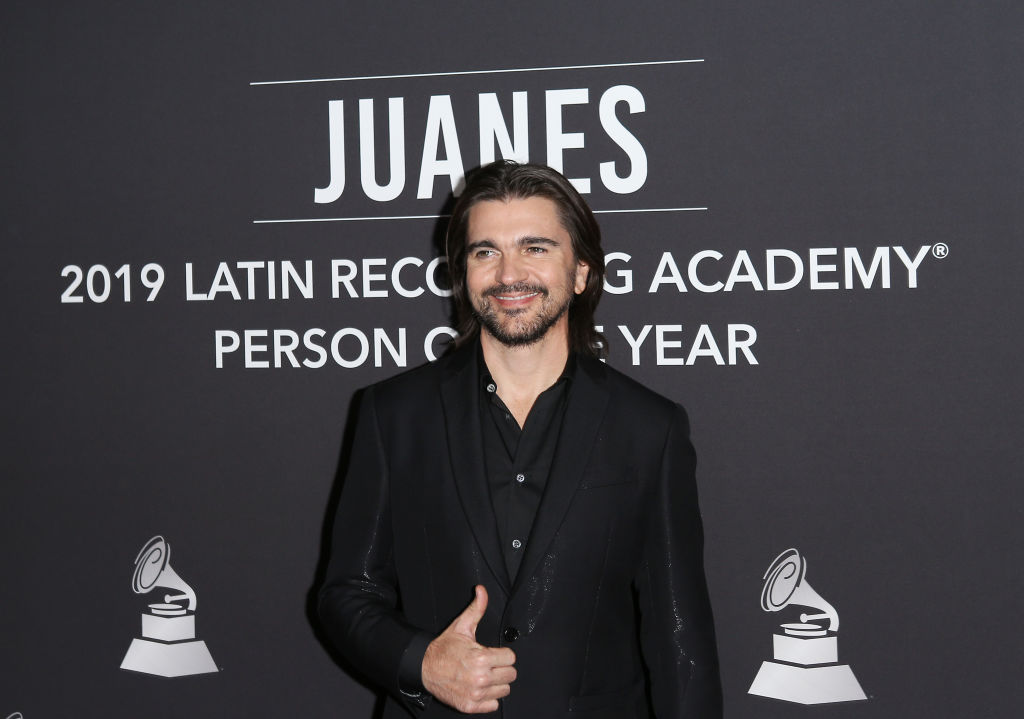 Past honorees of the award include Marc Anthony, Gloria Estefan, Carlos Santana, and Shakira. The recipient of the first Person of the Year award, Emilio Estefan, was in attendance. Several headlining Latin artists performed Juanes' hits, including Rosalía, Fito Páez, Juan Luis Guerra, Ozuna. Finally, the man himself, Juanes, performed No creo en el jamás.
Find out more about the Latin megastar, his musical history, and what he considers his greatest accomplishment.
Juanes' 19-year (and counting) career
Juanes (short for Juan Estebán) has won a total of 24 Latin Grammys in his 19-year career. In 2000, the 47-year-old debuted with Fíjate bien ("Take a Good Look"), which earned the singer three Latin Grammys, including Best New Artist.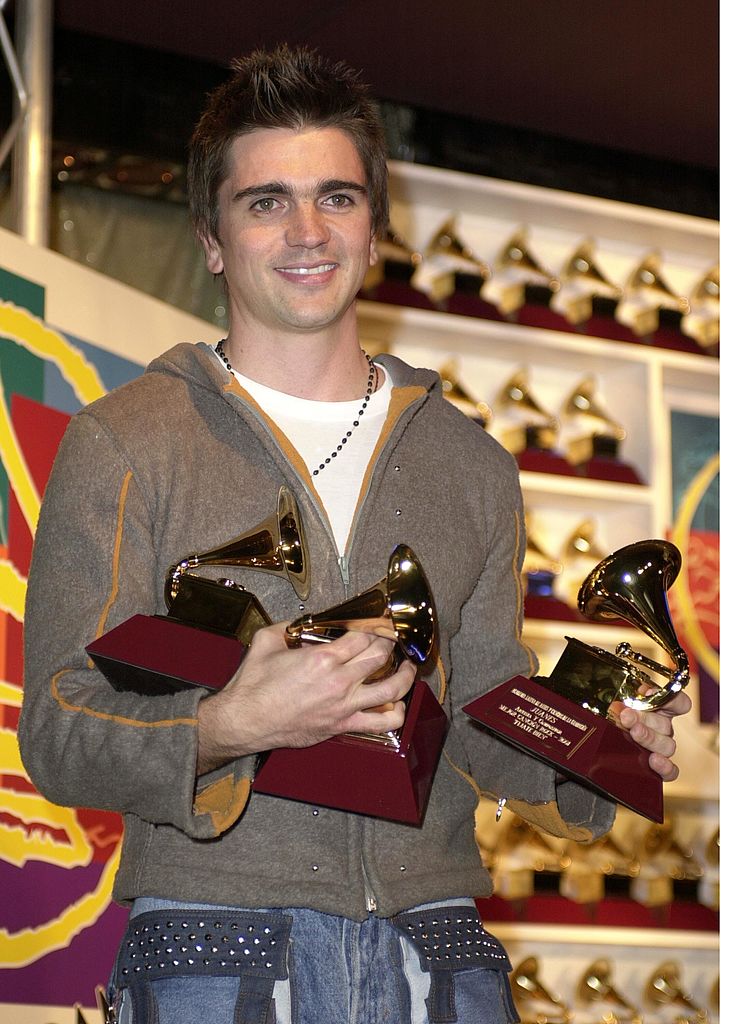 His big moment came two years later when he released his second album, the pop-heavy Un día normal (A Normal Day). The album included what has become one of his signature songs A Dios le pido (I Ask God) and Fotografia (Photograph), a duet with Canadian star Nelly Furtado. 
The album earned five awards at the 2003 Latin Grammys, including Album of the Year, Record of the Year, and Song of the Year. He produced in 2004 the album Mi sangre ("My Blood"), another multiple Latin Grammy winner.
Latin Recording Academy 'Person of the Year' 2019
Juanes seems genuinely floored to be named the Latin Recording Academy's 'Person of the Year.' In actuality, it probably could have happened a lot sooner. His impact on the genre and the Latin community have been well-known and celebrated for years.
The award recognizes his generous support of emerging artists, and the singer's humanitarian efforts. His work through his organization, Fundación Mi Sangre (My Blood Foundation), and as co-founder of Paz Sin Fronteras (Peace Without Borders) has brought visibility to these global efforts.
Still, the La camisa negra singer marvels at his success in Latin music, and at the career he's been able to thrive in. As he told ET yesterday, he feels a kind of completion after winning Best New Artist at the awards show 18 years ago in 2001.