'The Bachelor': Colton Underwood & Cassie Randolph Have Fans Gushing
Colton Underwood and Cassie Randolph have a love story that different than most. The two met on the 25th season of The Bachelor and quickly took a liking to one another. Although Randolph didn't get much screentime at the beginning of the season, she quickly became the focal point of Bachelor Nation's attention when Underwood famously jumped a fence because of her. Now, months later, the pair are seemingly head over heels for one another and fans can't stop gushing over them.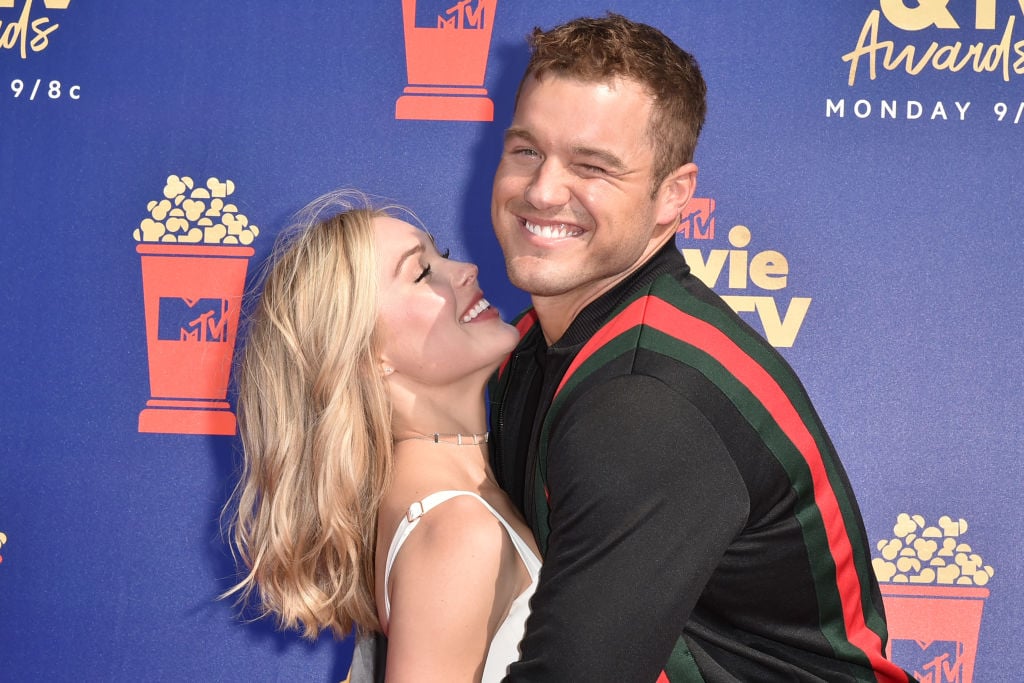 Randolph posts a sweet IG pic
Recently, Randolph took to her Instagram page to share a picture of herself and Underwood. In the picture, the two are snuggled up together on a boat and smiling at the camera. "Missing this place and this guy a little extra today," the 24-year-old confessed, referencing the couple's time in Bermuda and how much she missed her boyfriend. Though it's a fairly normal picture, that's all it took for fans to start gushing over their love.
The right pace
Some fans immediately began to point out how real and genuine their relationship appears to be. They love the fact that Underwood and Randolph are taking their relationship at a pace that feels natural and comfortable to them. As relationships in the bachelor world often move at breakneck speed, the couple's decision to set their own pace is truly unusual.
A genuine love
"OMG, I love you guys!!!! I love how real and genuine you are!!!!! I believe in you both! You put a smile on my face every time I see you guys. I'm SO proud of you both, really ❤️May God mightily use you both and bless you in all ways always! May you inspire and give others hope for their dreams," one earnest fan wrote, grabbing the attention of Randolph who wrote a sweet "thank you" in response.
Another fan found Underwood and Randolph's love to be inspirational and opted to share life advice to ensure that their relationship would have longevity. "Love you guys together, you are perfect. Always stay true to who you are and what you believe in. Never stay mad, always talk through your issues and you both with be fine. Can't wait to see what is next," the Instagram user wrote excitedly.
Fans show their love on Instagram
One Bachelor superfan even chimed in on how they've truly loved watching the couple's love develop and grow over time. "Your love story is the sweetest. I could tell immediately from the first episode there was a major spark in Coltons eyes for you, and the fact you guys make a gorgeous couple. I admire you for being true to your feelings though and allowing them to develop naturally and not being pressured into anything just because of TV. You're one kick-ass woman @cassierandolph and I totally look up to you for that strength and independent nature," the fan commented.
Finally, a host of people were more than happy to call out the naysayers who didn't believe that Underwood and Randolph's love was genuine enough to last. "I wonder what happened to those people who bet that you and Colton will break up after a couple of months. It will be a year soon and you guys are still together," one fan noted.
Thousands of supporters
While Underwood and Randolph's relationship had an unusual start, it certainly seems to be working for them. From the outside, the pair seem to be completely smitten with one another. As their relationship continues to progress, one thing is for sure…they have thousands of fans cheering them on.