Will Colton Underwood and Cassie Randolph Still Receive a Neil Lane Engagement Ring from 'The Bachelor'?
Colton Underwood's season of The Bachelor didn't end how he had planned, but the reality star still found love. On Tuesday's finale episode, Colton Underwood and Cassie Randolph revealed they are very much in love and committed to building a future together, despite not getting engaged on the hit television series.

If things went according to The Bachelor's plan, Colton would have proposed to Cassie in the finale with a Neil Lane engagement ring. However, the couple decided to move forward as boyfriend and girlfriend and take things one step at a time (as most, non-televised relationships do).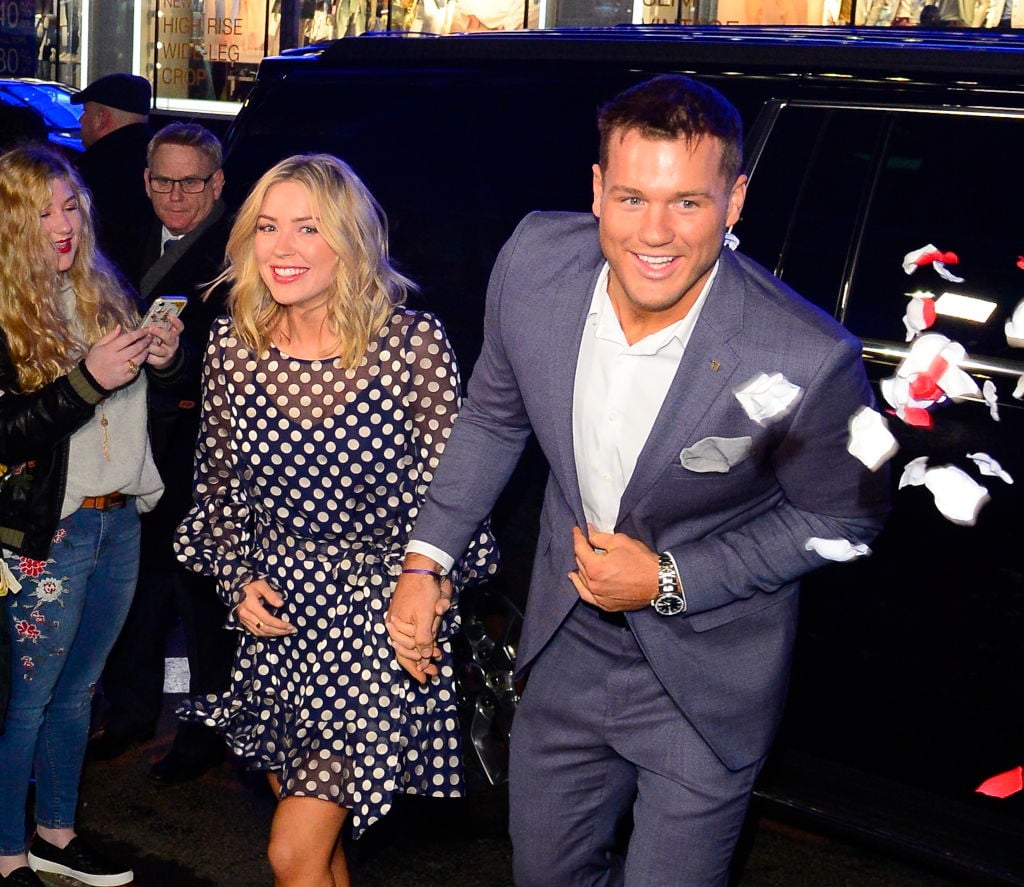 Despite the plot twist, Colton and Cassie do have plans for their future and even admitted to Jimmy Kimmel that they are in the pre-engagement phase of their relationship on Tuesday night. If Colton should get down on one knee, will The Bachelor franchise still gift their three-time series star a Neil Lane engagement ring? Most likely.

Cassie Randolph's engagement ring

After the finale, the couple did as new Bachelor couples do and headed to Jimmy Kimmel Live! for an after, After the Final Rose interview. And, of course, the late-night host brought up their engagement. He even surprised the happy couple with what would have been Cassie Randolph's engagement ring.

According to Page Six, the Neil Lane platinum dazzler featured 162 round brilliant-cut diamonds with a princess-cut two-carat center diamond. The whole thing is an estimated 3-carats and probably worth a very pretty penny.

Fortunately for Colton, he didn't have to pay for the ring. In fact, The Bachelor franchise doesn't even pay for the rings showcased on the reality series. Instead, Neil Lane generously donates the rings in exchange for promotion on the show.

Will 'The Bachelor' gift Colton and Cassie a Neil Lane engagement ring?

In their Jimmy Kimmel Live! interview, Colton and Cassie made it clear that an engagement is definitely in the cards. But, if Colton does pop the question, will Cassie still receive a Neil Lane engagement ring? It's possible! The Bachelor franchise clearly loves Colton (the guy has been on three different Bachelor shows!) and would probably jump at the chance to air the couple's engagement on television.

The franchise has invited Bachelor couples on Bachelor in Paradise for a surprise engagement — and Neil Lane promotion — in the past (hello, Ashley and Jared!). So, if the timing is right, the couple could make an appearance on this summer's season of Bachelor in Paradise.

It's unclear whether or not the ring presented to the couple on Jimmy Kimmel Live! is actually theirs. However, Jimmy Kimmel did hint that Neil Lane would gift them a different ring if they want. "If you don't want that one you can pick out a different one," Jimmy Kimmel told Colton and Cassie. "It doesn't have to be that ring," he added.

Do 'Bachelor' contestants get to keep the ring?

Even if Colton and Cassie do receive a Neil Lane engagement ring, they don't technically own the ring until their two-year anniversary. According to former Bachelor contestant, Jesse Csinsak (who was engaged to DeAnna Pappas), the contract says "if you are not together for two years after the final day of the show airing, you have to give them the ring back."

Check out The Cheat Sheet on Facebook!