We're Convinced Colton Underwood Doesn't Lose His Virginity in the Fantasy Suite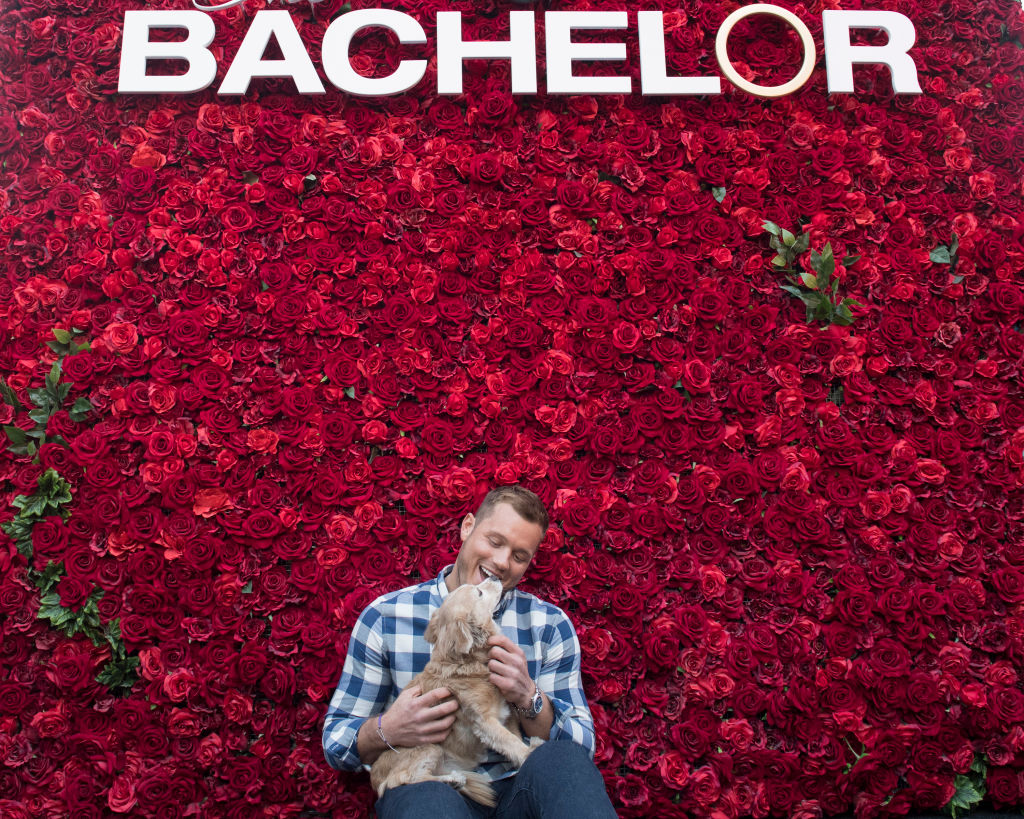 The fantasy suites episode is coming up on The Bachelor and, as everyone knows, this episode is a big deal for Colton Underwood. The matter of Underwood's virginity has been a hot topic for both members on the show and audiences watching at home.

"I think there's a lot of people that are interested in and invested in my virginity," Underwood told ET. "Which is sort of weird, but I get it."

So will our bachelor partake in the consummation ritual that his bachelor forefathers did before him? We don't think so.

We've heard the soundbite over and over again: Underwood wants to be in love with the person he first has sex with. At this point in the show, he hasn't dropped the 'L bomb' to any of the contestants. Could he be saving it for the fantasy suite? Maybe. But our bachelor isn't one to rush things.

When Colton appeared on Jimmy Kimmel Live! earlier this year, Kimmel asked him about the fantasy suites  

A suave PR man, Underwood answered: "I will say the fantasy suite was the most pivotal week of my journey." Doesn't sound like sparks flew. And based on what's going on in the season right now, 'pivotal' could just mean drama-filled.

Colton checked the suites for hidden microphones

Our quirky bachelor did reveal to Kimmel that he searched the suites high and low for hidden microphones.
"You're mic'ed up until you open up the door, and right when you get on the other side of the door, they de-mic you," he told Kimmel. "They take it off, but I checked the rooms, of course–do you know what they have at stake?!"
Colton's looking forward to the fantasy suites, but not for the reason you're thinking

Underwood told Kimmel he's looking forward to the privacy the fantasy suites provide if nothing else.
"It's the first time you get to spend with somebody off-camera and you can really get to know them and ask the weird questions you might not otherwise," he said. "I treat it like another date, an opportunity to get to know someone on an intimate level."
Again, doesn't sound very spicy.
Some people think Colton is not a virgin
Kimmel also touched on the fact that some fans of the show have called Underwood's bluff about his virginity.
"See, I don't get that," he responded. "Why would I go on national television and say that?" He has a point.
Chris Harrison on Colton's fantasy suites episode
"Everything's kind of the same [as other seasons], and that's kind of the beauty and dilemma of the Fantasy Suites: Is it moral and what does it mean to you?" Harrison told Hollywood Life of Colton Underwood's Bachelor season. "There's an extra layer for him, but that's the beauty of those situations. Intimacy does not intimidate him. He's not awkward. I think you will see he's just very much a regular man, just bigger."
Colton says his virginity is just a small part of him
The sweetie that he is, Underwood made a point to let Kimmel and the audience know that he's grateful for the support he's received since he "opened up" about his virginity. But he urges everyone to remember it's only a "small part of who I am."
Read more: 'The Bachelor': Why Some Fans Think Colton Underwood Doesn't Get Engaged After All
Check out The Cheat Sheet on Facebook!