Here's What Colton Underwood And Hannah Brown Think About Derek Peth Possibly Being The Next Bachelor
Derek Peth and Demi Burnett formed a connection on Bachelor In Paradise right away this season. But, early on, Peth and viewers could tell that Burnett's heart was elsewhere. She told Peth that she had been dating a woman back in Los Angeles prior to coming to Mexico. She even told him that she missed him. Peth, from their first conversation about Burnett's confusion, was understanding and empathetic.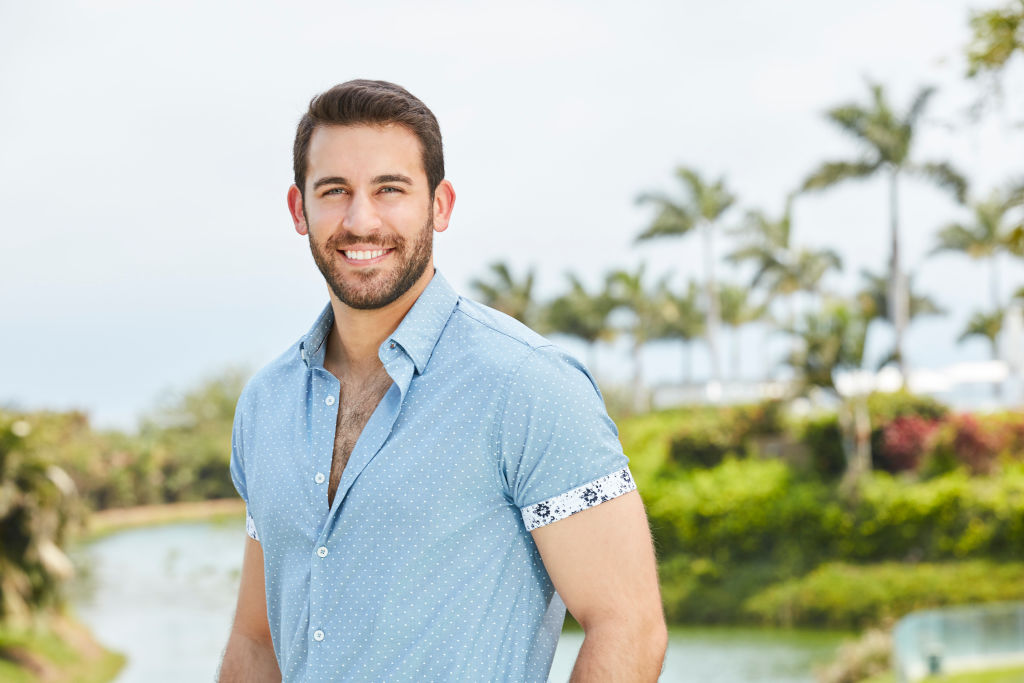 As of the most recent episode, the woman Burnett was dating, Kristian Haggerty, has joined the cast of Bachelor In Paradise.
Peth, though seemingly heartbroken, took the news like a champ. Since then, several members of Bachelor Nation, as well as viewers, have advocated for Peth to become the next Bachelor.
"#derekforbachelor Appreciation video for my roommate on the @BacheloretteABC. My bourbon drinking buddy. My bestie from the TV world and honestly the one of the best guys I've ever met. We don't deserve @pethderek," Bachelor In Paradise bartender Wells Adams tweeted after the episode aired.
How Hannah Brown feels about Derek Peth as a 'Bachelor' contender
Hannah Brown knows what it takes to be in the lead role. After her season, she says she has full trust in whomever the network chooses, whether that's Peth or someone else.
"I am so supportive of whoever the people who make that decision pick," she told Life & Style. "I think they've done a really great job and they can judge, you know, who truly wants it for the right reasons, I think. I was the dark horse and they chose me, so I just have all the confidence in them making the right decision."
Brown's been especially busy as of late, preparing for her next gig: competing on this season of Dancing With The Stars. So we're not even sure if she's had the chance to sit down and watch Peth on Bachelor In Paradise. But it's a safe bet that her best bud Burnett probably filled her in on everything she needs to know.
Colton Underwood thinks Derek Peth would make a good Bachelor
Colton Underwood has always said that he thinks Peter Weber, from Brown's season of The Bachelorette, should be the next Bachelor.
"I'm putting my weight behind Peter Weber. I think he would do an awesome job as Bachelor," he said. "I think he has a lot of qualities that it takes to be a good Bachelor and I'm really hoping it's Peter. I really am," he told E! News not too long ago.
But after watching the most recent episode of Bachelor In Paradise, Underwood thinks Peth could be another good choice.
"I'm going with Peter. If I was a betting man, which I am, I like Peter. The only other person that I can maybe see is Derek, too, after last night's episode."
Read more: Chris Harrison Explains Why Normal 'BIP' Protocol Was Broken For Demi Burnett–'We Have No Rules'