Why Colton Underwood Thinks Peter Weber Would Make A Great Bachelor
Colton Underwood knows what it takes to be The Bachelor after his dramatic season. He and his season winner, Cassie Randolph, enjoyed watching Hannah Brown's season of The Bachelorette and were especially impressed at the crop of contestants featured.
Underwood was recently asked by E! News who he thinks should be the next Bachelor.
"I'm putting my weight behind Peter Weber. I think he would do an awesome job as Bachelor," he said. "I think he has a lot of qualities that it takes to be a good Bachelor and I'm really hoping it's Peter. I really am."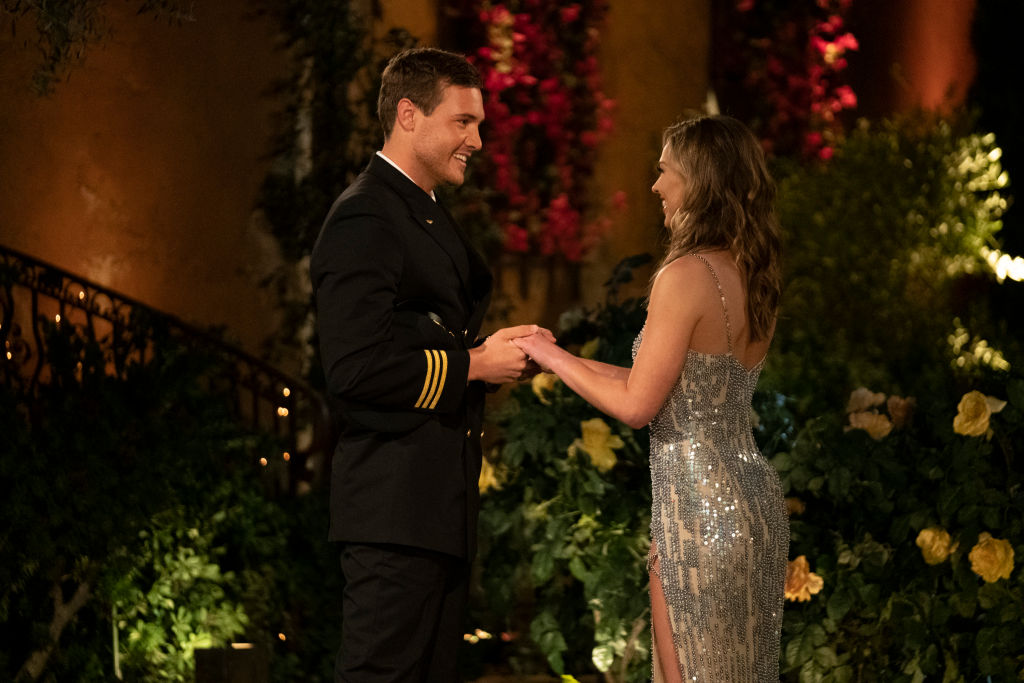 Underwood says Weber already displayed Bachelor qualities during Brown's season of The Bachelorette.
"I think he displayed a lot of those qualities this season and continuing to get to know yourself and continuing to push and fight for a relationship and just being open and vulnerable. He's done that so far and I believe he's really ready," he explained. "He's at a point in his life where he really wants to share his life with somebody. I'm rooting for him and hopefully he finds love."
Cassie Randolph thinks Peter Weber should be The Bachelor, too
Underwood and Randolph are in agreement over who they think would make the best Bachelor. ET asked the couple mid-Bachelorette season who they think would make a good Bachelor and their answer was unanimous: Peter the Pilot.
"I think Peter is super cute. I think he would be a good Bachelor," said Randolph.
"I got my eyes on you, Peter. Let's go with Peter because Cass thinks he's really cute, so let's get him off the market. […] I think Peter has to work on his moves. Did you see him try to pick [Hannah] up for that pool table thing? That wasn't that smooth, but he can get there," replied Underwood, a little defensively.
He was referring to the moment Weber attempted to pick Brown up and lay her down on a pool table for a steamy makeout sesh. A great instinct, but his takeoff was a little turbulent.
If Weber is indeed named the next Bachelor, he'd be the second pilot to star in the role. Former Bachelor Jake Pavelka was also a pilot. Weber would be the first Peter to ever star in the role, though, since Peter Kraus turned down the offer after Rachel Lindsay's season of The Bachelorette.
Mike Johnson and Tyler Cameron are also popular choices for 'The Bachelor'
Mike Johnson and Tyler Cameron have also been brought up as potentials for The Bachelor. Although, Cameron just hinted that he may definitely be out of the running. And Johnson is currently looking for love on Paradise. But that didn't stop Underwood from starring in the leading role, so Johnson is still undoubtedly being considered. 
Read more: 'Bachelor In Paradise': Dylan Is Standing Up For Hannah G. On Twitter