Colton Underwood Gets 'in Trouble' With Cassie Randolph for This
Fans of 'The Bachelor' might think that Colton Underwood and Cassie Randolph have a perfect relationship, but the couple has ups and downs like anyone else.
It's been far too long since Bachelor Nation had a traditional season of The Bachelor. Colton Underwood surprised fans and producers alike when he chose to end his relationships with Hannah Godwin and Tayshia Adams in order to exclusively pursue Cassie Randolph. Taking in the consideration of her father, Randolph opted to break up with Underwood ahead of their fantasy suite date. Citing that she was eager to get back to her life, she left Underwood so brokenhearted that he famously jumped a fence over her.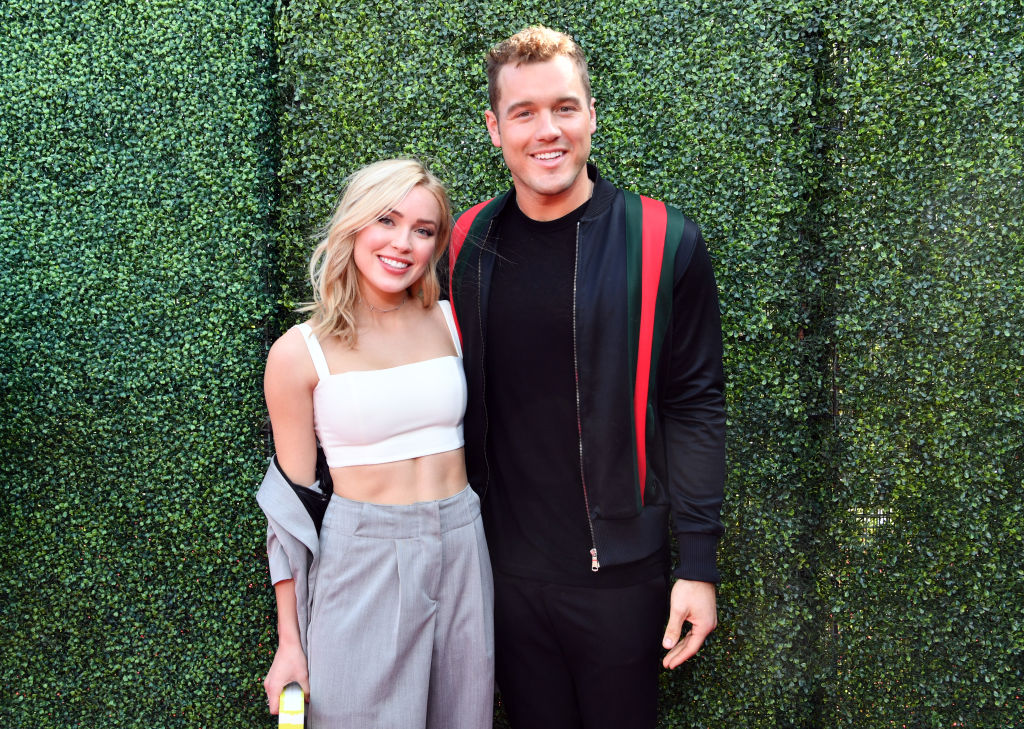 An unusual love story
Of course, we now know that Underwood wasn't brokenhearted for too long. After breaking off his remaining connections, Underwood decided he wouldn't give up on pursuing Randolph. He went to her and let her know that he was in love with her and wanted to be with her. Despite Randolph's initial hesitation and reservations, she decided to give Underwood another chance. Though the pair elected not to get engaged during their tenure on The Bachelor, they are still together and happily taking their relationship at their own speed.
Cassie Randolph gets candid about her relationship with Colton Underwood
Randolph recently opened up about her unique relationship with Underwood via her Instagram page. "Colton and I are very happy and our relationship is in a good place. Is our relationship perfect? No, it is very normal with its ups downs and compromises. Despite the microscope on our relationship, we are trying to stay focused on what is important and grow in the direction of getting stronger and closer every day. We know in order for us to work, we need to focus on each other and not the craziness that sometimes surrounds us and stay grounded. We are good," Randolph spoke candidly about some of the trials and tribulations of a public relationship.
Life after The Bachelor
Randolph also managed to inform fans that her family was now completely on board with her relationship. This, of course, is in stark contrast to how her father felt during her tenure on The Bachelor. "We are both very lucky to have supportive families that ultimately want our happiness above all else. Getting to know each other's family has been so fun for both of us and spending time with them, when we can, has been some of our favorite times," Randolph confessed.
Underwood shares a cute photo to Instagram
Despite having millions of eyes on their every move, both Underwood and Randolph have maintained that their relationship still has many elements of normalcy. Underwood made this clear with a recent Instagram post of the two of them, where he jokingly admitted that he often gets in trouble for taking jokes too far. In the picture, the pair are holding hands and a mischevious Underwood is receiving playful side-eye from Randolph.
Underwood gets in trouble with Randolph for this
"I always take the joke too far… I always get in trouble and get 'the look'" Underwood captioned the photo. Randolph was quick to chime in and co-sign her boyfriend's sentiments. "Hahahahaha I legit think that's what was going on in this photo too," Randolph wrote back playfully. Their exchange quickly caught the attention of fans. "Y'all are so cute! I'm happy for y'all and glad y'all are going at your own pace that's what a real relationship is about. Ups and downs, everyone has em Wishing y'all the best," one supportive fan wrote.
Despite ups and downs, the couple is still together
Despite the intense scrutiny that the couple receives, it seems that they are still happily operating within the confines of a normal relationship. Though plenty of bachelor nation finds them to be "couple goals" they seem to be just another normal couple. We're sure they sometimes fight and get under each other's skin. But as long as they are able to laugh at themselves, they maintain the possibility of a happy road ahead.