Comedian Whitney Cummings Receives Backlash After Notre Dame Tweet
Like many people, comedian Whitney Cummings commented about the Notre Dame fire that destroyed the historic structure's spire and roof. A number of people expressed sadness and a feeling of serious loss on social media as firefighters battled to get the fire under control yesterday.
Those who actually witnessed the devastation were in shock and expressed despair. "It is like losing a member of one's own family," Pierre Guillaume Bonnet, 45, a marketing director told The New York Times. "For me, there are so many memories tied up in it."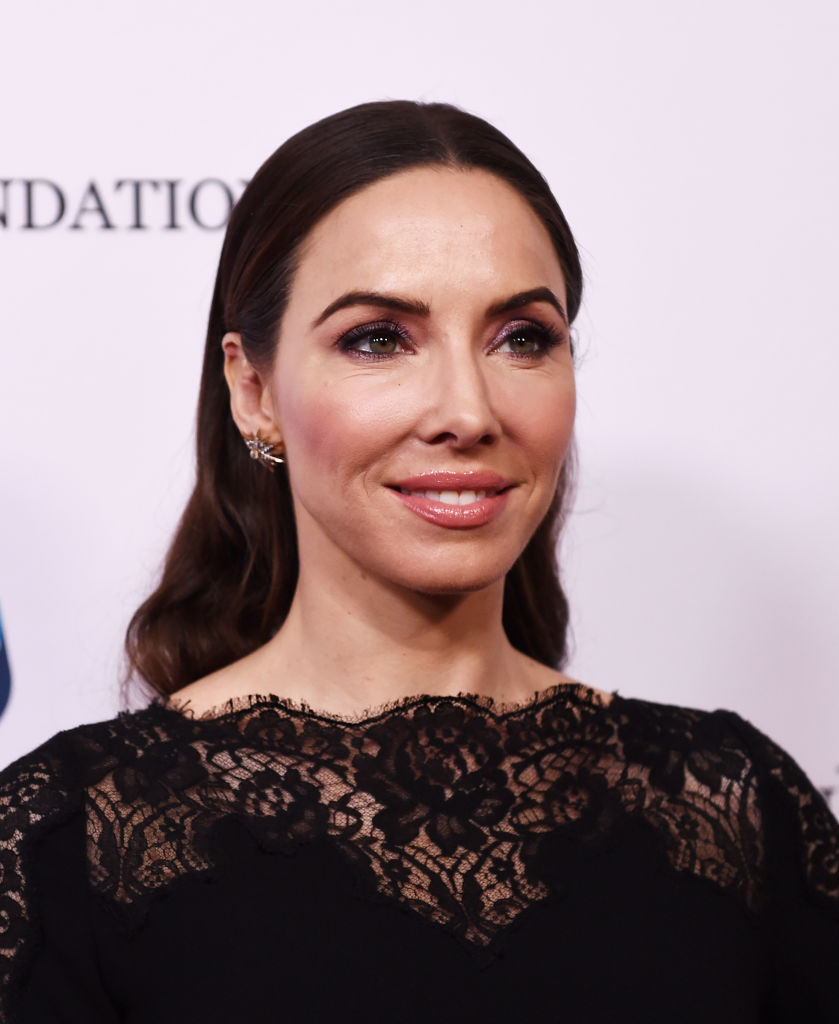 Meanwhile, officials found the structure to be intact and are initiating fundraising efforts for its repair. Comments around the world flooded social media feeds. People recalled the time they visited the 800-year-old cathedral and posted pictures of a happier time. While some comments were observational, many people took this tragedy personally and were deeply impacted.
Vacation pics?
Many social media users posted pictures visiting Notre Dame. They reminded their followers of their trip to see the historic landmark and many included a personal story.
Cummings picked up on the number of dramatic and personal posts. So she shared her thoughts on the flood of people taking this fire very personally. "This Notre Dame Fire turned into people bragging about their vacations to Paris very quickly," she tweeted Tuesday morning.
Anyone who follows Cummings' comedy knows she brings the snark and dark humor to her shows. Bravo producer Andy Cohen seemed to get the joke and responded with six laughing/crying emojis.
But people weren't laughing
The tweet produced a tsunami of angry remarks, admonishing Cummings for being insensitive. But then those who responded dove into their own experience at Notre Dame.
"I woke up every morning before work in 2010 for months and drew this table sized mural to show my kids all the places we were going to visit in Europe," one person responded. "Then we lugged it everywhere. This sweet man named Keita at Notre Dame signed the mural for us. I'll never forget him. Brag?"
Others were outraged she would joke about the tragedy so quickly. "Sharing a lovely memory of a beautiful place isn't bragging," another person wrote. "Everyone is heartbroken. Don't understand the criticism."
So Cummings responds
Later in the day, Cummings felt the need to respond to the angry comments that followed the tweet. "Guys, insane i have to say this, but I'm not talking about everyone. We can all tell the difference of when someone makes a tragedy about grieving the actual tragedy and when they make it about more themselves than the loss. Let's all refuse to let trolls destroy nuance."
Some people got it (like Cohen). "I think the point/joke is to illustrate that, perhaps making a tragedy 'about me' is narcissistic," one person pointed out. "But, isn't everything on social media? Including OP."
Another person totally got the joke too. "But I want to talk about my trip to Paris and nobody lets me because I am unbearable to be around."
Check out The Cheat Sheet on Facebook!