'Coming 2 America': Here's Everything We Know
Eddie Murphy's performance as Prince Akeem in 1988's Coming to America is considered one of his best, and the comedy has since gone down in history as a bona fide, pop culture classic. Furthermore, the movie has influenced everything from wedding themes to Halloween costumes to Sexual Chocolate mic drops. That Randy Watson was something else!
Given that we're in an age of reboots, remakes, and '80s nostalgia, it was only a matter of time before a sequel to the John Landis/Eddie Murphy hit became a reality. Sure, the idea has been floated and shot down over the years, but as you know, Coming 2 America is officially a go. Fans are beyond excited about the new movie and we're sharing the latest on what's up with the second installment.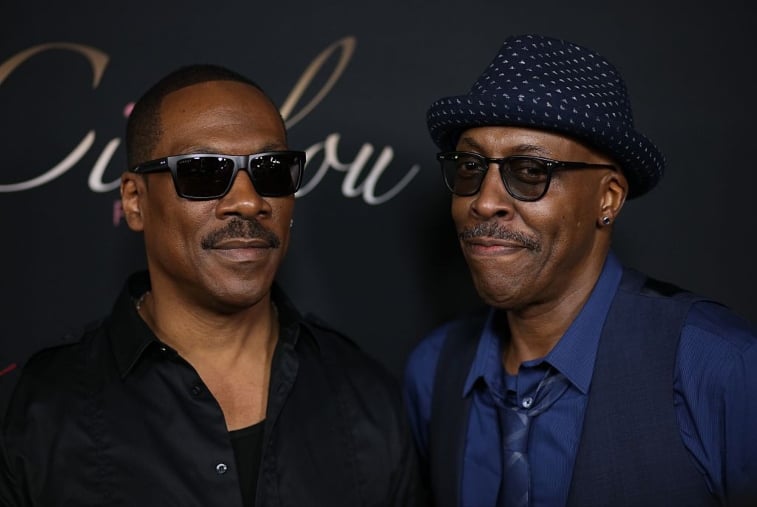 This is not a remake, but a follow-up to the original 'Coming to America'
In February, Deadline shared that Paramount greenlit the sequel with Murphy on board as a producer. Following Prince Akeem's fairytale wedding to Shari Headley's Lisa McDowell, we could guess the two lived happily ever after in Zamunda. However, the sequel picks up thirty years after the final moments in the film, and we've learned the story will focus on Prince Akeem's long lost son.
Before falling in love with Lisa, the prince had a one-night stand with a different woman from Queens, New York, resulting in the birth of son, LaVelle. Upon finding out about his male heir, Akeem (at the behest of King Jaffe) travels to NYC and works to bring LaVelle into the family fold, trying to teach him and groom him for their royal legacy in Zamunda.
In case you're wondering if Lisa and Akeem had any children of their own, it's also been revealed that their union produced a daughter, who will be played by Kiki Layne.
Eddie Murphy and Arsenio Hall will star alongside returning and new castmates
Knowing that the movie wouldn't feel right without Murphy, Hall, or some of the original characters, the casting director for Coming 2 America has been hard at work. James Earl Jones (King Jaffe), John Amos (Cleo McDowell), Shari Headley, Vanessa Bell Calloway (Imani Izzi), and Louie Anderson (Maurice) are all returning for the second go-round.
Earlier this month, Collider shared that Paul Bates will reprise his role as Oha, the king's right hand, and Leslie Jones and Wesley Snipes are also in the cast. The role of LaVelle will be played by Jermaine Fowler, and Jones has been cast as his mother. CinemaBlend's latest report confirms that Tracy Morgan has signed on to play LaVelle's scheming, hustler uncle, Reem.
To make things more interesting, fans will be introduced to Snipes's General Izzi, ruler of a neighboring kingdom to Zamunda. Also joining the team are Teyana Taylor (though we're not sure if her character's name will be Petunia), Rick Ross, Michael Blackson, comedienne Luenell, and according to the latest from Deadline, Power's Rotimi.
So far, there's no word on whether Eriq LaSalle will show up as Darryl or if Allison Dean's Patrice McDowell is coming back.
Filming details are slowly being leaked
Hall and Murphy have already been spotted in Atlanta this month where production for the film is set to begin. Rapper Rick Ross let it slip during a radio interview that some filming would take place at his Fayetteville, Georgia home, which was once owned by boxing champ Evander Holyfield. As you may have guessed, the 54,000-square foot, 100-room house will serve as the royal palace in Coming 2 America.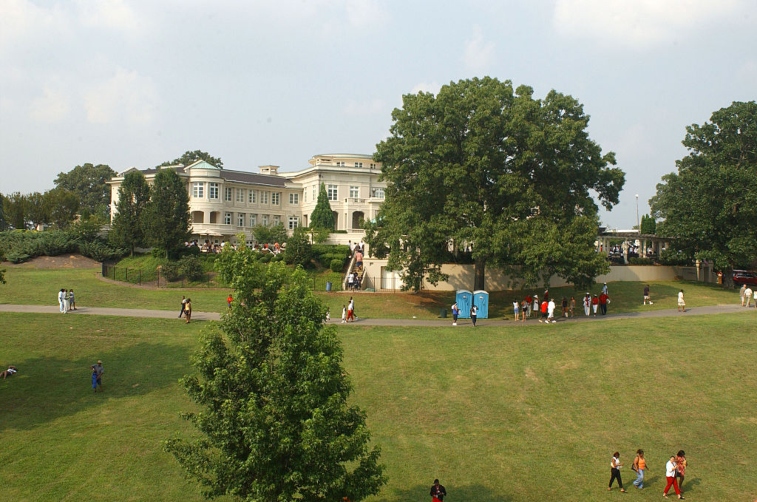 If you just so happen to live in the Atlanta area, per Backstage, producers are casting for extras into the first week of September. In the meantime, cast members continue to be added to lineup and it's been verified that Ruth E. Carter is handling costume design for the movie. The Oscar-winning designer has plans to honor and modernize the looks from Zamunda for this newer generation.
No specifics have been given about the soundtrack, but there's one track circulating right now by B.o.B called "Soul Glo" whose video homage to the movie might tide you over until the film drops on December 18, 2020. With all these heavy hitters in the cast, it sounds like Paramount will get this reboot right.