Confirmed: MTV Released a Statement Informing Fans Jenelle Evans is Officially Out!
It is official, Jenelle Evans is no longer a part of the Teen Mom 2 cast. Rumors have been swirling for days that MTV had planned to fire the troubled star. The production company initially stayed mum about Jenelle's future. Fans were starting to think the tumultuous reality TV star had been saved, but the writing was on the wall the second sponsors began dropping the show. According to Us Weekly, MTV has officially confirmed Jenelle will not appear in the next season of the beloved series.
When did MTV decide to oust Jenelle Evans?
When rumors began to swirl that Jenelle had been canned from the series, an inside source alleged MTV  had not gotten around to officially ending the relationship, but that the entire production company was aware she would no longer be filmed. According to the statement released by the network, the decision was made prior to April.
MTV started filming the Teen Mom 2 cast in April, but Jenelle was nowhere in sight. Fans surmised that the production company was looking for a way to work around David Eason, who had been previously axed from the show. Evans' husband was sent packing after a homophobic rant, but he's been making it increasingly difficult for the team to film Evans.
Did Nugget's death play into the network's decision?
While Nugget's death likely caused the franchise to address the issue, it seems like the decision was already made. While the 27-year-old brought enough drama to the show to keep things interesting, at some point, her personal life became a detriment to the production company.
Her castmates were also concerned about David Eason, and several had refused to film with Evans because they feared Eason. Kailyn Lowry has been the most outspoken opponent of Evans and Eason. Lowry took to Twitter to let fans know she had no intention of filming with the couple. She noted that MTV couldn't guarantee her safety while she was not on set, and declined to put herself in danger.
MTV seems to be leaving the door open for Jenelle
While the network did issue a statement regarding Jenelle's involvement in the next installment of Teen Mom 2, they stopped short at suggesting she was completely out. In fact, they only noted they have no plans on filming her at this time. Some fans think the network is leaving the door open if something happens to change in her life – like a separation from Eason. While Evans has had her own dramatics, the most recent slew of problems seems to be almost exclusive Eason-centric.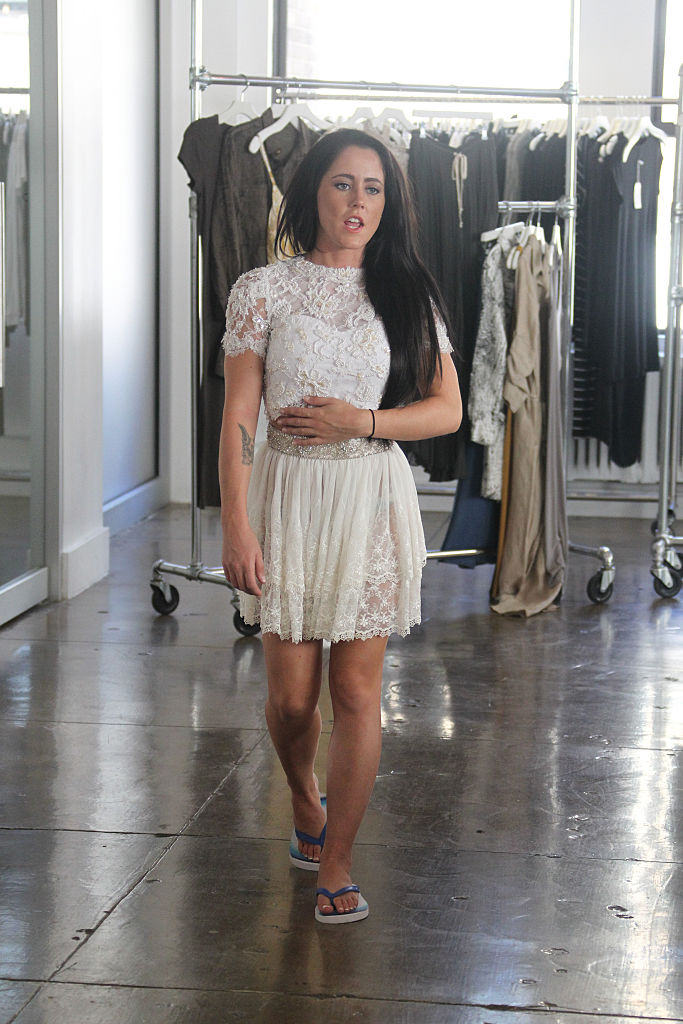 Teen Mom 2 is still currently airing its 9th season on MTV. Jenelle will still be featured in the remaining episodes. MTV has not noted how they will deal with Jenelle's departure, nor have they announced a replacement.