What Is Constance Wu's Net Worth And What Did She Say About 'Fresh Off the Boat's Renewal?
While celebrities know that their every tweet, comment, photo, or anything else they put out there will be dissected by fans and the press, they occasionally slip up. Constance Wu, star of the ABC sitcom Fresh Off the Boat, had a recent tweetastrophe in that vein, and reactions to her subsequent responses have been mixed. Here's what you need to know about the actress, the incident, and her net worth.

Who is Constance Wu?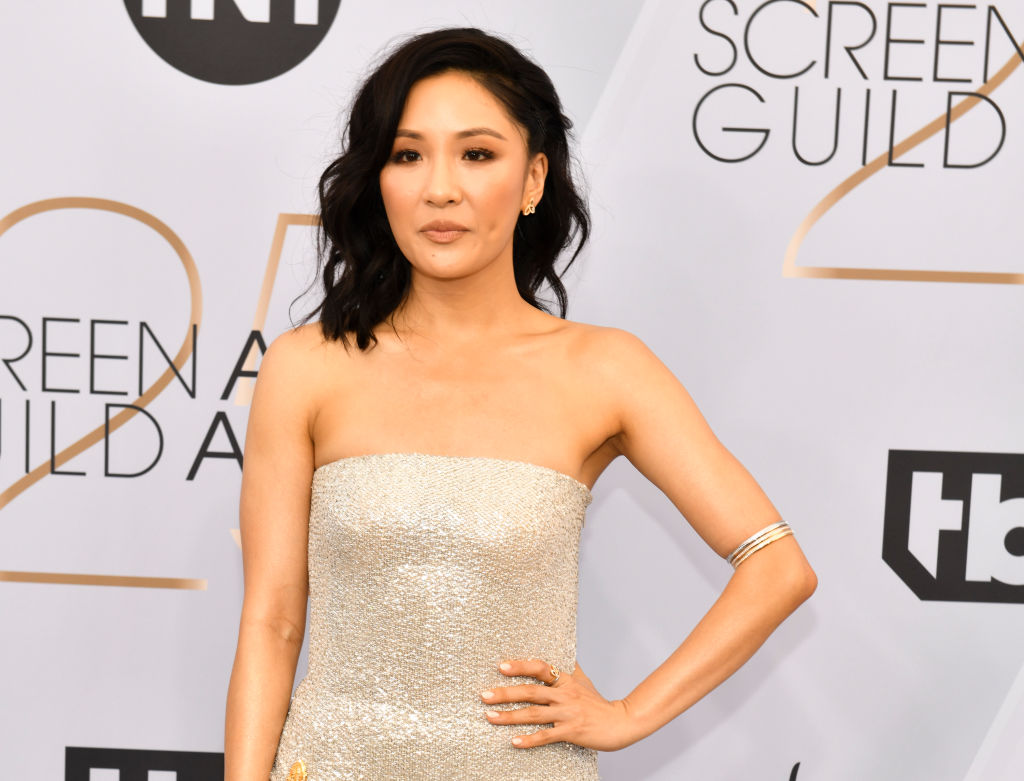 Though she's been acting for over a decade, Wu has only recently entered the day-to-day Hollywood conversation. After appearing in several films and making one-off appearances on series such as Torchwood and Franklin & Bash, Wu landed a lead role in Fresh Off the Boat, which is the first successful U.S. comedy series to feature an Asian-American family.

Since she began starring as Jessica Huang on Fresh Off the Boat, Wu's career has begun to take off. In 2018, she starred in the acclaimed romantic comedy Crazy Rich Asians as Rachel Chu, who discovers her boyfriend's family is one of the wealthiest in the world. Wu will also appear in the upcoming crime comedy Hustlers opposite Jennifer Lopez, Cardi B, and many more.

Here's what happened on social media

Each spring, the networks behind your favorite TV shows put them on the chopping block, delivering renewals and cancellations in abundance. On May 10, 2019, it was announced that Fresh Off the Boat would be returning for a sixth season on ABC.
While this wasn't much of a surprise to anyone, given that the series is one of the network's most beloved, it did seem to strike a chord with Wu who, around the time of the announcement, took to Twitter to share the above following NSFW tweets. These tweets remain, but a comment made on the Fresh Off the Boat Instagram account's celebratory post and a reply to a fan (see below) have since been deleted.
Wu's responses
Fans and critics alike were, understandably, surprised by Wu's comments. Shortly after her initial tweets, Wu responded with the above clarifying comment, in which she acknowledged her language but disagreed that she went on "a rampage." She also said that, despite the way it appeared, the comments were not about Fresh Off the Boat's renewal.

After giving it a little bit of time, Wu came back with another tweet, this one a bit less argumentative. She said that she was having a "rough day" overall, and added that she is, "so grateful" that the show was renewed. Wu also took the time to thank the fans, cast, and crew of Fresh Off the Boat.
A day later, we got a more official statement from the actress. Wu connected the dots — yes, her anger did have to do with renewal news, because it required her to pass on another acting job. She elaborated by saying that as much as she loved Fresh Off the Boat, it's "fun and easy and pleasant," and she was excited by an opportunity that would have been more of an "artistic challenge."
Her net worth

Given that she's still at an early stage in her career, there isn't a lot of information out there about Wu's net worth. We do know that she was "tens of thousands of dollars in debt" by her own admittance prior to landing her role on Fresh Off the Boat.
ArticleBio, along with a few other sources, put Wu's estimated net worth around $2 million. Perhaps the project she had to pass on would have brought a big boost to that number, but it looks like we'll never know now.