'Contagion' Director Promises the Film Industry Will 'Go Back to Work' Safely After COVID-19 Pandemic
Gavin Newsom recently shared that Steven Soderbergh, the filmmaker behind several award-winning movies, is heading up a committee for the Directors Guild of America. Soderbergh, the director of 2011's pandemic thriller Contagion, and the rest of the team will work on getting the film industry back to production. The ongoing COVID-19 pandemic has shut down several Hollywood sets.
'Contagion' director leads DGA committee post-COVID-19 outbreak
RELATED: 'Contagion' Suddenly Became One of the Most-Watched Films of 2020 — Here's Why
The Los Angeles Times recently reported on Governor Newsom of California's plan to "return to filming."
At the helm of the committee to enact that plan is Steven Soderbergh. He directed movies like Erin Brokovich, Ocean's Eleven, Magic Mike — and of course, the pandemic movie, Contagion. Soderbergh explained at the governor's press event:
"The good news is there's absolutely going to be a way to go back to work and to keep people safe." The Contagion filmmaker continued on the committee's plan:
I think what's happening at the moment is a series of very detailed conversations amongst the guilds and the producers about how to really refine the approach. But I feel very confident in how this is going, that this will be solved and that we will be able to get people back to work safely.
The screenwriter of Contagion, Scott Z. Burns, told Slate earlier this year how many people have been noting the similarities between the COVID-19 outbreak and the 2011 movie. But the Contagion writer is not shocked:
… It has been very strange to me, whether on social media or in conversations with friends, that people will say to me, 'This is uncanny how similar it is.' And I don't find it to be that surprising, because the scientists I spoke to, and there were a lot of them, all said that this was a matter of when, not if.
Why Soderbergh promises the movie industry can come back after the coronavirus pandemic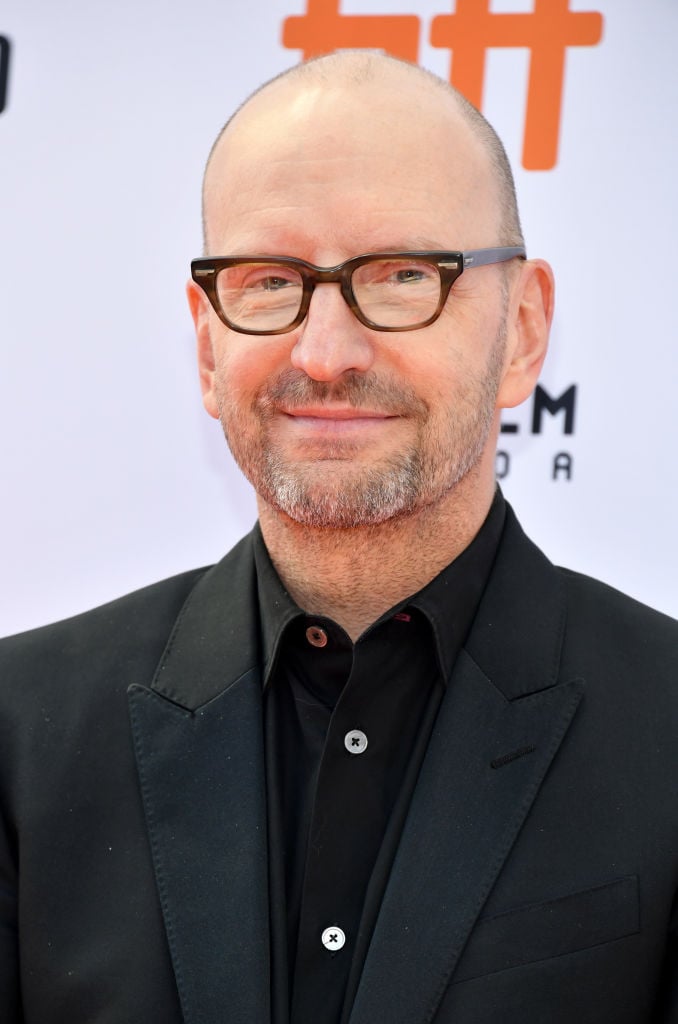 Soderbergh told press this month: "I think the question everybody's asking is whatever the series of guidelines or protocols is, how quickly can it scale?" The director acknowledged it's "still an open question" due to "resource issues."
"… can we get back to the period just before COVID took everything over — 250 TV shows, 50 movies, 50 variety-reality specials, that's a lot of activity," the Sex, Lies, and Videotape director said. But Soderbergh didn't appear all that worried.
"I think the coming up with a plan to keep people safe actually turns out to be not that difficult," the Contagion director offered. "When you talk to an epidemiologist, it's pretty clear what you have to do."
RELATED: 'Contagion' Scientific Adviser Says We Should Have Taken the 2011 Film More Seriously