'Contagion' Screenwriter Reacts to the Movie's Surge in Popularity Amid Coronavirus Pandemic
Steven Soderbergh's 2011 thriller Contagion is once again infecting the cultural conversation. Even though the movie is almost ten years old, Contagion is making charts on multiple streaming platforms. More people are watching Contagion than some recent releases, like Knives Out. Certainly, the ongoing coronavirus pandemic has something to do with the film's uptick in popularity. The screenwriter of Contagion, Scott Z. Burns recently gave his take on the sudden renewed interest in his movie–as well as his advice regarding the current global panic about COVID-19.
Why is the 2011 movie 'Contagion' so popular now?
Starring Matt Damon, Kate Winslet, Jude Law, Marion Cottilard, and Laurence Fishburne, Contagion tells the story of an infectious disease that travels the world–and kills many in its path. We see small moments in the lives of CDC scientists, rogue journalists, and government officials doing their best in an impossible situation.
Many of the scenes hit too close to home. The CDC's advice in Contagion–social distancing, washing your hands, and avoiding touching your face– feels eerily familiar.
Screenwriter Scott Z. Burns says many Contagion viewers are pointing out the similarities between the movie and the currently-emerging coronavirus situation. However, it doesn't shock Burns that we're here. He told Slate:
… It has been very strange to me, whether on social media or in conversations with friends, that people will say to me, 'This is uncanny how similar it is.' And I don't find it to be that surprising, because the scientists I spoke to, and there were a lot of them, all said that this was a matter of when, not if.
What does the pandemic movie screenwriter think about coronavirus?
Luckily for the real world, there is one glaring difference between the Contagion virus and COVID-19: the mortality rate. In the movie, the disease kills around 20% of those it infects; the coronavirus rate is estimated to be around 3%. Still, any percentage above 0% is something we want to pay attention to. Burns' advice?
"I guess my feeling as someone who believes in science is that when scientists tell us those things we would do well to listen," he told Slate.
Burns said that while his movie was a dystopian-level situation, he didn't think the U.S. government would be this unprepared for a pandemic.
It is incredible to me that we are not letting the really amazing public health people in this country lead the response—that we are finding out that we don't have enough test kits and have for some reason disbanded our pandemic-preparedness teams … When people tell me that the movie seems to be coming true, I say to them that I never contemplated that we would have leadership in this country that would gut our defense.
'Contagion' writer says this is what we can do to stop COVID-19
The Contagion scribe put the months of pandemic and public health research he did to write the film to use in the Slate interview. Burns gave some great advice on how we as a country should handle the coronavirus scare.
"…this is actually a moment to build bridges and to say, regardless of your differences with your neighbor, we can keep each other safe if we do the right things," he argued. And what are those right things?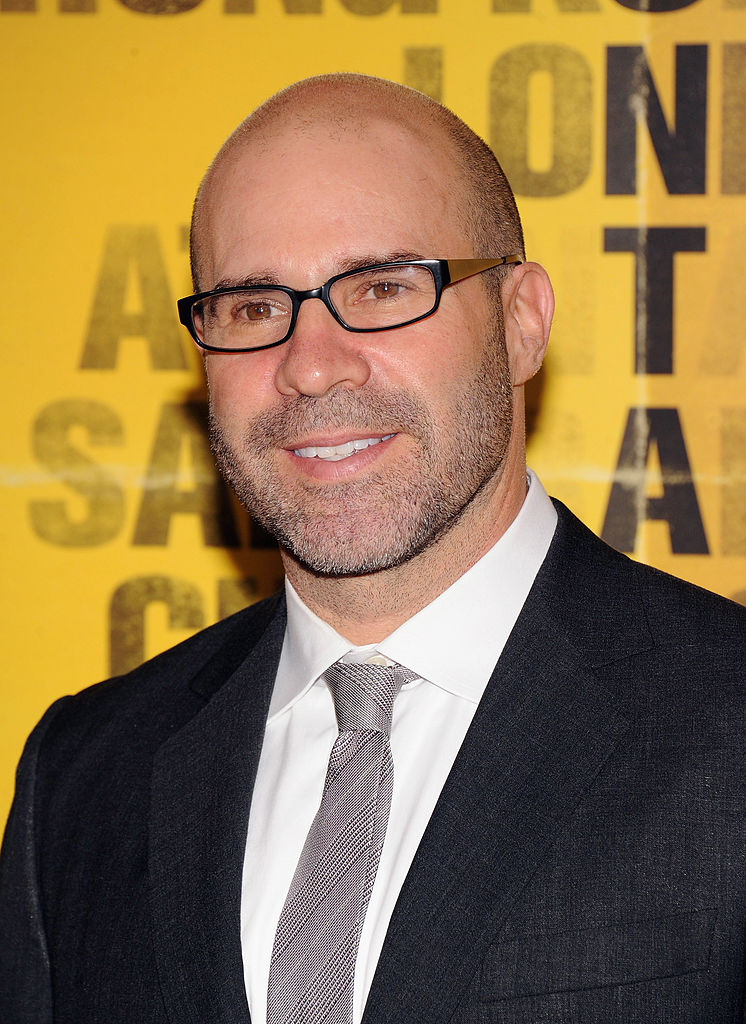 Burns cited: "social distancing … washing your hands a lot," and "staying home if you are sick." While there is no vaccine for the virus, the screenwriter says we the people have to fill that need.
"If you talk about it with people in public health, until we have a pharmaceutically generated or a scientifically generated cure, we are the cure," Burns said. "We can be the cure."
The screenwriter ended on a positive note.
"I am encouraged by the ability of scientists to sort these things out, and I am grateful that the mortality rate of this virus is not like the one in the movie," Burns told Slate. "I do believe that we will sort this out."