Controversial 'Southern Charm' Star Ashley Jacobs Kicked Out of Patricia Altschul's Cocktail Party
Southern Charm fans might have thought they'd seen the last of Ashley Jacobs during Eliza Limehouse's fox hunt. If so, they were very mistaken. She came back!
And from the looks of it, Patricia Altschul was prepared. She hired a security guard for her cocktail party, and as soon as Ashley Jacobs walked in and started talking to her, Altschul called the guard, Mr. Kale, over.
From there, things got hairy. Altschul and Jacobs have some history together and never was it more apparent than at that party.
Ashley and Patricia have a history
Patricia Altschul and Ashley Jacobs' feelings about one another are well-documented on Southern Charm. It's become clear that, while the Altschul seemed to take Jacobs under her wing at first, the two have since become dire enemies.
Altschul has claimed that Jacobs harassed one of her friends, who many fans believe to be Luzanne Otte. Altschul set up Otte and Thomas Ravenel in the past, and while the two didn't end up dating exclusively, they did see each other several times. Altschul seems to be suggesting that Jacobs attacked Otte online due to Otte's relationship with Ravenel.
On Twitter, Altschul wrote of her relationship with Jacobs, "Why people ask? Because of his and Ashley's smear campaign, character assassination, lies and purposeful defamation."
"And let's add to that list an innocent friend of mine who was viciously cyberbullied by Ashley because of her obsessiveness and insecurity," tweeted Altschul.
Jacobs, however, has a different take on the situation.
Ashley claims Patricia manipulated her
When Jacobs made her big return to Southern Charm on Season 6, she surprised both fans and cast members alike. During her return to the show, she reached out to several cast members in various ways, seemingly trying to make amends for past behavior.
However, she simultaneously reinforced claims that Patricia Altschul has been manipulating her this entire time. During one skeet shooting outing, Ashley Jacobs and Cameran Eubanks had a brief chat.
Jacobs told Eubanks, "I took the bait. I was a pawn in this whole thing. Everyone says it's Thomas, it's Thomas. You want to know who is the one talking s*** about Kathryn constantly? Patricia."
Jacobs went on to add, "She got me worked up. And she'd be like, 'Don't tell anyone I told you.' I believed Patricia. I mean, I respect her, she can't be lying to me. The reason Kathryn's my enemy is because Patricia made her my enemy. She wanted to destroy her. The best way she could think of to do that was befriending me."
Patricia had Ashley kicked out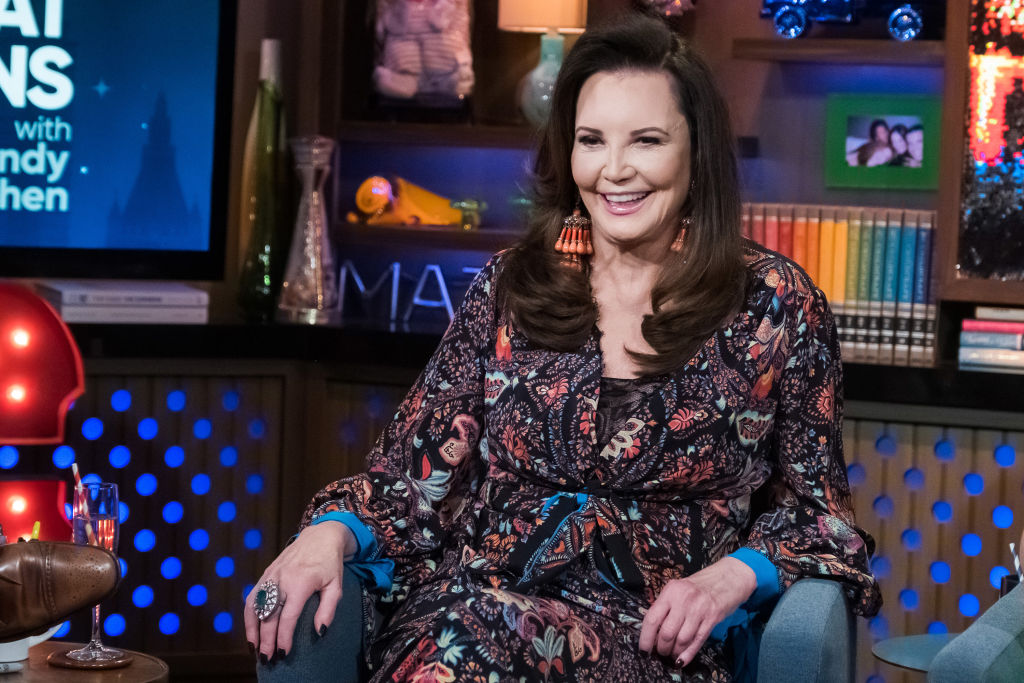 It seems Patricia Altschul had a feeling Ashley Jacobs might show up at her cocktail party. She hired a bodyguard she referred to as Mr. Kale for the night — seemingly specifically for Jacobs.
When Jacobs arrive, people noticed — and the shock was apparent on the Southern Charm cast members' faces. Jacobs had barely a moment to address Altschul before Altschul had the bodyguard guide Jacobs out.
As the bodyguard tried to steer her away from Altschul, Jacobs said, "Patricia, I know what you did. And the truth will come out!"
"She was not going to bring her cat on a hot trailer roof drama to this event," Altschul said, as members of the cast raced to the outdoor balcony to witness the fiasco.
Jacobs was seen calling Thomas Ravenel, telling him, "The second I walked up to her, the security guard rushed me out of there. Thomas, they embarrassed me! The guy is like pushing me down the stairs Thomas, I'm in high heels. It was so aggressive."