Controversy Surrounds Tamra Judge from 'RHOC' After Son's Damaging Comments Surface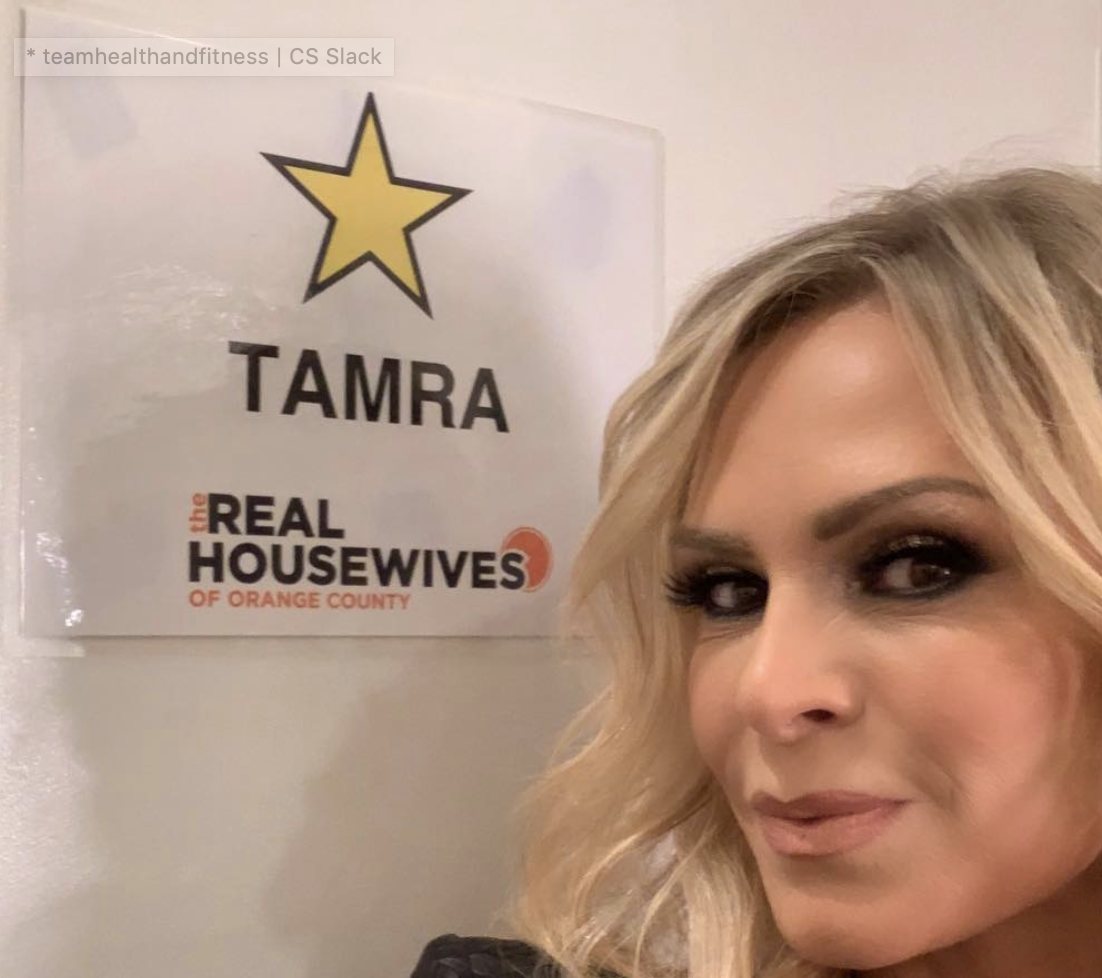 Life was on an upswing for Tamra Judge from The Real Housewives of Orange County. The fitness professional was launching a CBD oil company and finally, her husband Eddie's heart condition seemed to be resolved.
But fans were outraged after Judge's son Ryan Vieth's transphobic and homophobic social media comments were released. Two separate stories were shared on social media after Vieth deleted his account. One story surrounded comments Vieth shared about someone who sued a baker refusing to bake a celebratory gender transition cake. The other story included comments about a five-year-old who discussed transitioning.
Like most explosive stories on social media, both stories took off like wildfire, marring this happy time in Judge's life. Fans seem to be angry with Judge in addition to Vieth. With some calling for her to be fired from the Bravo show. Judge took to Twitter to explain her comments. But did fans support her?
Vieth's comments were aggressive
According to the number of sources reporting on the stories, Vieth's comments incited violence. He seemed genuinely upset about both stories that recounted stories about transgender people. After he posted the story about the baker, Vieth allegedly wrote, "Hopefully this guy goes on a rampage and kills whatever transgendered f**k head took him to court. Ooops did I just say that."
And the story about the transitioning child, Vieth wrote, "LETS BE F—KING REAL, THE WORLD IS F—KED. COMPLETELY F—KED."
He tried to backtrack after he was busted
Vieth must have realized that posting about killing someone was seriously misguided and tried to backtrack. But clearly, he stood by his position. "Repost, deleted the entire post when i tried to delete someone comment for calling me a vile person hahahaha. You want to be transgender cool thats your life but dont push your transgender bullsh*t on me or America,"  Also, "My 1st Amendment has officially been attacked."
Why are fans upset with Judge?
Fans know Judge's son is a 33-year-old is long grown and flown. And she shouldn't be held responsible for her son's views. However, they were upset when Judge chimed in on the post about the child. Judge wrote, "Wow that's sad. 5 year old can not make a decision like that." Plus she "liked" the post too.
A source close to Judge told US Weekly that her comment was not meant to be offensive. "She was commenting on the story itself and felt a 5-year-old might be too young to make those decisions."
But the damage is done
Social media followers reacted swiftly to the news. One fan called for Judge to be fired over the controversy. "We the fans demand that @Andy and @BravoTV fire both @TamraBarney and her racist, transphobic, homophobic son from our tv screens immediately. Signed: Everyone."
Comments that followed included, "And let's not ignore the fact @TamraBarney chimed in too. Be gone with your transphobic self and son. #TamraJudgeIsCancelled #TamraIsOverParty."
Judge (and supporters) tries to defend herself
In an effort to explain her comments, Judge responded to the post. "This is Not true! My point is a five-year-old is not cable of making that decision. That's it!" she wrote.
But then the social media follower took a jab at Judge's relationship with her daughter. And clearly, Judge had enough of the conversation. "I'm sorry,  I do believe that people should be who they want to be. I read it as a 5-year-old going through medical treatment. I thought that was too young."
A number of Judge's supporters rushed to her defense too. "Let the children be children if he still wants to transition when hes older then talk about it but 5 is too young!" one person posted.
Another fan wrote, "Omg a 5 year old doesn't have the mental capacity to make that decision!! That's why they are considered "minors" until the age of 18. Leave my @TamraBarney out of your trolling uneducated one track mind and Tams don't even give her comment a second thought, smart people get it."
Check out The Cheat Sheet on Facebook!