Cote de Pablo Gives 'NCIS' Fans Hope For A Reunion Between Ziva and Tony
After Cote de Pablo's exit from NCIS in season 11, most fans gave up on Ziva David ever reappearing on the show, let alone reuniting with Tony (Michael Weatherly). But that all changed in the season 16 finale when Ziva returned to Washington to warn Gibbs (Mark Harmon) about a life-threatening situation. Ziva has already made a big splash this season, and de Pablo recently teased that the character might be reuniting with her lost love very soon.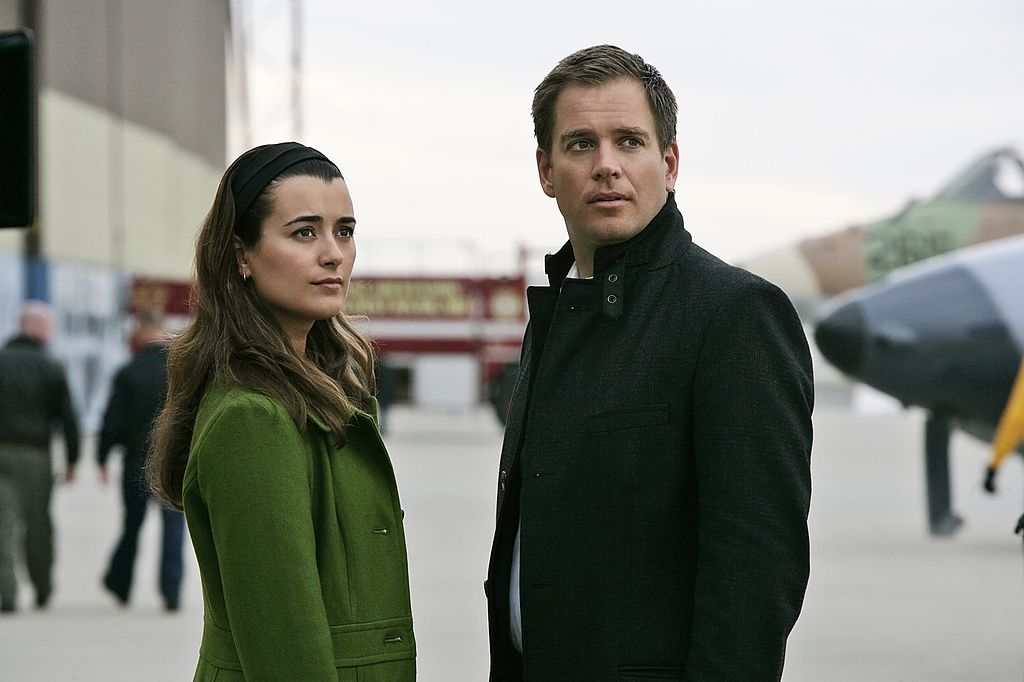 De Pablo dishes on her 'NCIS' return
In the season 17 premiere, "Out of Darkness," the rest of the NCIS team discovered that Ziva is still alive. While Ziva and Gibbs were constantly on the run, there was little time for her to explain why she faked her death and has been living in the shadows.
The only thing we know is that the person behind the threat is named Sahara and that Ziva went into hiding to keep her daughter, Tali, safe. A fact Ziva brought up when she mentioned Tony and Tali during a conversation with Gibbs (which made NCIS fans go crazy).
Ziva is set to appear in a handful of episodes this season, so we should learn a lot more about what she's been doing these past few years as the season progresses.
In a recent interview with ET Online, De Pablo opened up about her return to the hit crime procedural. The actress revealed that she worked with writer Gina Monreal to craft Ziva's story and immediately fell in love with her character's new journey.
"Gina is very easy to talk to, and she is very invested in the character," de Pablo shared. "She did a terrific introductory episode and I was really excited to read it and I was really excited to shoot it."
De Pablo added that none of the other characters on the show knew that Ziva faked her death. She also explained how there are only three people who would bring Ziva out of hiding: Gibbs, Tali, and Tony.
We already know that Ziva broke her cover to save Gibbs, but what does that mean for the rest of Ziva's family?
Inside Ziva's season 17 reunions
With Ziva being gone for five years, her appearance will naturally include several reunions this season. The majority of the premiere saw Gibbs and Ziva working together, and de Pablo confirmed that her character will be reuniting with some of her old team members along with a few new faces.
This includes McGee, who was not happy about being kept out of the loop (though we're sure he'll get over it quickly). We can't wait to see McGee and Ziva share a scene on NCIS, but it's also going to be interesting to see her teaming up with Bishop (Emily Wickersham) and Torres (Wilmer Valderrama), both of whom came after her time.
Exactly when Ziva reunites with McGee and joins the rest of the team is unclear, though the trailer seems to indicate that it will happen in this week's installment. After all, Gibbs and Ziva have already enlisted the team's help in tracking down Sahara, whom they cornered at the end of the premiere.
But Ziva's time with the team will be short-lived, as the character is expected to leave Washington after the next episode. Producers have already promised that Ziva will return before the year is out, which definitely leaves room for more reunions to come.
What about Tony?
NCIS fans, of course, are waiting in earnest for Ziva and Tony to share some screen time this season. Nothing official has been confirmed, but de Pablo did open up about the highly anticipated reunion.
In her recent interview, de Pablo admitted that she has remained in contact with Weatherly over the years and that they often talk about returning to NCIS together. The actress assured fans that they both want to reunite on the show, the only issue is getting their schedules to align.
"When Michael and I talk, and we talk very often, we laugh and we say, "Oh my god, do you think these characters will ever see each other again?" And the answer is always, yes, we're just wondering where and when," de Pablo shared.
Weatherly left the series in season 13, the same year we learned that Ziva had died in a mortar attack. His character moved away from Washington after discovering that he is the father of Ziva's daughter.
We do not know what Tony and Tali have been doing the past five years, but hopefully we will find out before season 17 calls it a wrap.
New episodes of NCIS air Tuesday nights on CBS.