Could an 'Edge of Tomorrow' Sequel Measure Up to the Original?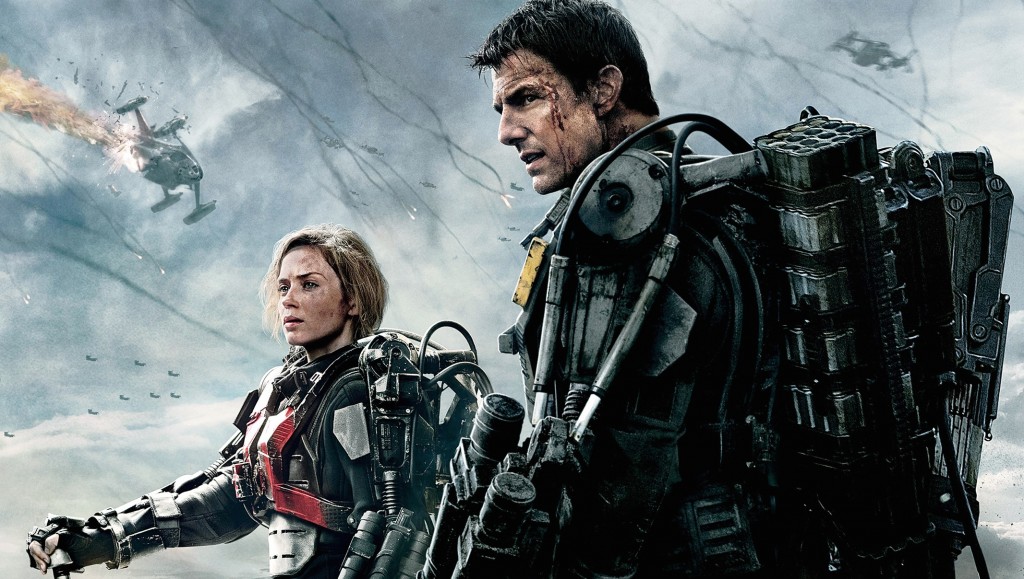 More and more today, it's difficult to find an intriguing new idea in the realm of sci-fi movies. Most of Hollywood's collective efforts are currently devoted toward the realm of superheroes and Star Wars, leaving little room for anything else. In 2014 though, Edge of Tomorrow arrived on the scene as an instant classic in the modern age of the genre. The film itself was an anomaly, right down to the marketing strategy employed by Warner Bros that resulted in the odd last second alternate title, Live. Die. Repeat. Thematically, the movie was one-of-a-kind.
The original story was pulled from the pages of the Japanese novel, All You Need Is Kill, adapted for the silver screen by Christopher McQuarrie and company. In a Hollywood landscape where a majority of adaptations are taken from well-known international properties (your Harry Potter and Lord of the Rings-type books), choosing a decade-old Japanese novel was an intriguing choice. It's hard not to see the cross-cultural sensibilities in the finished product, blended seamlessly with more American elements throughout.
In the end, Edge of Tomorrow was rewarded for its unique story elements to the tune of a 90% Rotten Tomatoes score and a $369 million box office haul. Everyone involved with the movie knows exactly how great it was, and with Hollywood being what it is, the next step is simple: A sequel. There's not much in the way of development with nothing officially announced by the studio. Even that hasn't stopped the speculation though. On the red carpet for Mission Impossible: Rogue Nation, Tom Cruise intimated that an idea had been pitched, and that all they needed was Emily Blunt to jump on board.
The latest from Blunt came during press for her upcoming movie, Sicario, during which she acknowledged "a semblance of an idea," noting that Cruise had emailed her to ask if she would be "in." Any other details are anyone's guess, leaving us to wonder when and what the end result would be. Even the discussion of a sequel is important here though. Modern sci-fi is bogged down in franchises that have been around for decades. The characters in both Marvel and DC's respective universes have existed since as early as the 1940s. Star Wars is one of the most storied movie franchises of the last century. An Edge of Tomorrow sequel offers us something entirely different in the face of a whole lot of sameness.
There's of course nothing wrong with the established franchises in and of themselves. Most of them are successful and entertaining enough to last for years to come, and they give us consistency. But the realm of science fiction is one that thrives on innovation. Star Wars became the phenomenon it did back in 1977 because it the first blockbuster movie of its kind. Similarly, Edge of Tomorrow provides us with quirky, unique sci-fi that no one else in cinema is even trying to put out right now. In order for the genre to survive well into the future, we need someone to push the boundaries into new territory.
All this is moot if the planned sequel never actually comes to fruition, but given Hollywood's propensity for franchises, it seems like a good bet for the near future. The buzz following its release was largely positive, the movie itself was incredibly well-made, and there's really nothing else out quite like it. For a movie that was equal parts Groundhog Day and Independence Day, a sequel would serve to expand an already fascinating universe. Now it's up to Warner to follow through.
Follow Nick on Twitter @NickNorthwest
More From Entertainment Cheat Sheet:
Want more great content like this? Sign up here to receive the best of Cheat Sheet delivered daily. No spam; just tailored content straight to your inbox.