Could Anne Rice Adaptations Make for an Adult 'Twilight' Franchise?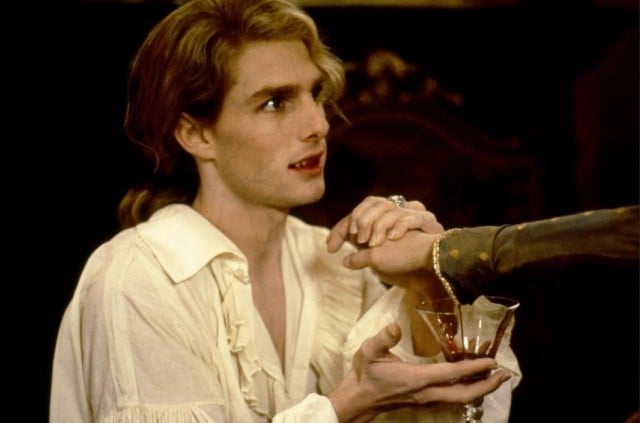 Universal and Imagine Entertainment have acquired the rights to Anne Rice's entire series of vampire novels that have not yet been adapted into movies, guessing that perhaps it's been long enough since the uber-successful Twilight series wrapped and viewers are ready for more vampire movies. The Hollywood Reporter reports that the acquisition includes all of the existing and future novels in Rice's Vampire Chronicles series, including the existing screenplay written by Rice's son Christopher Rice for Tale of the Body Thief which was optioned by Imagine two years ago.
There are currently a total of thirteen books in the series, which focus on the 18th century French nobleman-turned-vampire named Lestat de Lioncourt. Rice has plans to release the fourteenth book, Prince Lestat, this October. Two of the Vampire Chronicles books have already been made into movies, Interview with the Vampire in 1994 and Queen of the Damned in 2002. The latter film was not much more than a campy B-movie and is most notable for starring the late R&B singer Aaliyah. Interview with the Vampire was actually a successful film, with Tom Cruise as the series' central vampire, Brad Pitt co-starring, and a big role for the young Kirsten Dunst.
Fans of Rice's work had some issues with that adaptation, especially after the author herself objected to Cruise's casting as Lestat, but the movie proved popular with audiences, with an 86 percent approval rating from viewers on Rotten Tomatoes. Critics weren't quite so kind, giving it a 61 percent Fresh rating among reviews aggregated by Rotten Tomatoes, saying that the film fails to capture some of the novel's subtleties and the casting  was a bit sloppy. Regardless, Interview made $105 million domestically during its run in theaters on a $60 million budget, according to Box Office Mojo. Universal will have made a great investment if it can make a few more movies from the series that reach a similar level of success.
The Twilight series of course became a huge phenomenon after the first book in Stephanie Meyers's incredibly popular young adult series was made into a movie starring then little known actors Kristen Stewart and Robert Pattinson as the central lovelorn couple back in 2008.
Four films were squeezed out of that series, each more popular than the last and fueled by fan obsession with the real life couple Stewart and Pattinson. The final movie, The Twilight Saga: Breaking Dawn Part 2, made $292 million domestically after its release in November 2012, according to Box Office Mojo.
The franchise was a veritable cash cow, and one that Universal would probably like to emulate, if targeting a slightly more adult audience. Rice's novels stick more to traditional vampire lore than Meyers's take on sexy, sparkling immortals. Rice puts her own twist on the usual vampire myths — her vampires aren't threatened by garlic, they do sleep in coffins — but overall her interpretation of the vampire is more serious, mature, and grounded in history. Screaming tweens won't pack into theaters to see these films, but they still could prove popular among an adult audience interested in fantasy.
[mediagraph-partner content_url="8486264a437fe65e7f9c63ac"][/mediagraph]
More from Entertainment Cheat Sheet:
Follow Jacqueline on Twitter @Jacqui_WSCS
Want more great content like this? Sign up here to receive the best of Cheat Sheet delivered daily. No spam; just tailored content straight to your inbox.