Could Bobby Flay's 'Iron Chef Showdown' Drama and 'Bad Decision' Hurt His Career?
A brand-new series is hitting the Food Network and bringing the biggest Iron Chefs back to the Kitchen Stadium for another battle. But one longtime on-air personality caused some waves recently — and many are questioning his reasons for it.
Chef Bobby Flay stunned everyone after it was leaked that he walked out in the middle of filming the new program, Iron Chef Showdown. Speculation then began swirling that Flay no longer wants to be a part of the network. The celebrity cook has since addressed that.
Here's what we know about Flay's future and the drama surrounding the new series.
Flay wears T-shirt declaring last battle, seemingly quitting the show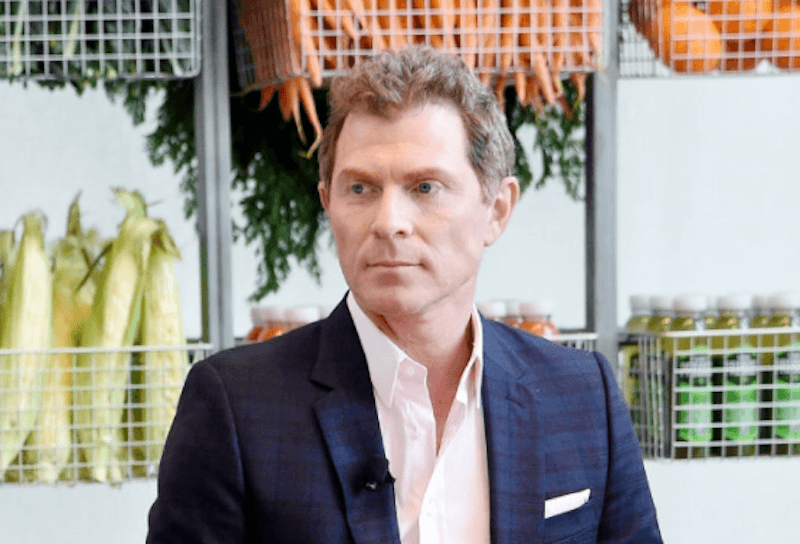 Vanity Fair reported that during a taping of Iron Chef Showdown the celebrity chef ripped off his apron mid-battle to reveal a shirt with the words "THIS IS MY LAST IRON CHEF BATTLE EVER" printed on it.
The crew rushed onto the set to confront Flay and told him that they wouldn't be able to cut around that footage. "I know," he reportedly responded. "That's the point."
Flay says the T-shirt incident was a joke
Re @bflay statement on #ironchefshowdown "last battle" shirt. He'll gladly appear again "whenever my schedule allows" Uh huh. Will it allow?

— Allen Salkin (@allensalkin) October 26, 2017
With so many reports swirling about his Iron Chef future, Flay released a statement to People in order to set the record straight and claimed that his T-shirt stunt wasn't a good decision.
"This past summer when I was in production on Iron Chef Showdown, I wore a T-shirt to have a little fun during my last battle this season. In hindsight, it was probably not the best decision because it's just creating confusion," he said of the incident. "Food Network has been part of my family for over 20 years and will absolutely continue to be, and though there is a talented bench of Iron Chefs to tap, if I were asked, I'd be excited to return to Kitchen Stadium, whenever my schedule allows."
He skipped the annual festival with Food Network
https://www.instagram.com/p/BaQG71nF6AM/
Although Flay said he was joking about the whole incident, there have been plenty of questions about his relationship and interest with the Food Network going forward. The rumors that he no longer wants to be heavily involved with the network picked up after he skipped the annual New York City Wine and Food Festival and the rooftop Iron Chef Showdown event in October 2017.
The culinary master was in town at the time, but instead of attending the affair, he was spotted out having dinner with actress Scarlett Johansson.
Iron Chef too big of a commitment?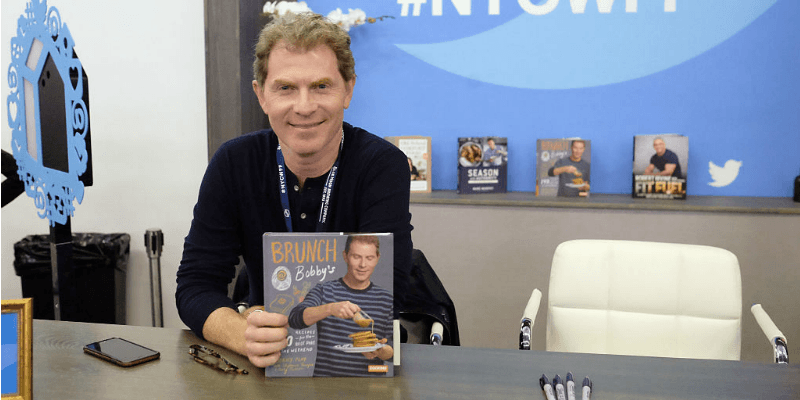 Perhaps Flay had a moment in which he didn't think he wanted to invest more time into Iron Chef and all that goes with it. Former Food Network executive Bruce Seidel talked about what a huge commitment it is.
"Iron Chef is a lot of work. It's a lot of thinking," he said. "It's taking time away from your restaurants. You've got to put your team together. You have to organize your ingredients."
Flay's reputation won't be affected
The Vanity Fair report did mention there has been some tension between Flay and the Food Network for some time now, but whether or not he chooses to continue appearing on the channel won't affect his reputation. He is already an accomplished chef with several different restaurants located throughout the U.S. What he would lose is the continued exposure and what the network would lose is one of its stars.
Despite the T-shirt drama though, it doesn't seem like Flay is planning on leaving the network for good as he just wrapped filming the Food Network Star and the 13th season of Beat Bobby Flay is currently running.
Iron Chef Showdown premiere won't be delayed
November 8. Be there (@FoodNetwork). #IronChefShowdown pic.twitter.com/BaO6xCaJU0

— Alton Brown (@altonbrown) October 9, 2017
Iron Chef Showdown will air on Nov. 8, 2017 as planned. There were reports that the show's premiere could be delayed because chef John Besh, who is facing sexual harassment allegations, is featured as a guest judge in one of the episodes.
As for Flay, he is set to appear on the 10-episode season to face off against an up-and-coming chef in a Thanksgiving-themed battle. It will be very interesting to see how producers handle Flay's on-camera prank and if they decide to blur the words on his T-shirt or let viewers see it all play out.
Sneak peek at the new show
Show host Alton Brown recently gave fans a behind-the-scenes look at the new series with all your favorite Iron Chefs including Jose Garces, Michael Symon, Alex Guarnaschelli, and Stephanie Izard in addition to Flay. The clip also revealed that Jaymee Sire is the new floor reporter and Mark Dacascos will be returning as the Chairman.
Now, we'll just have to wait and see whose cuisine will reign supreme on Iron Chef Showdown.
Follow Michelle Kapusta on Twitter @philamichelle.
Check out The Cheat Sheet on Facebook!