Could Caitlyn Jenner Be Sued for Sharing Too Much Information About the Kardashians?
Caitlyn Jenner might want to reconsider sharing personal details about the Kardashian family on I'm A Celebrity…Get Me Out Of Here.
For the past few weeks, the former Olympian has been talking extensively about her famous relatives while competing on the UK reality show, but it seems like she's might have shared a little bit too much.
According to recent reports, Jenner could soon face a hefty lawsuit for spilling Kardashian family secrets on the show and might have to face the wrath of Kris Jenner if she's not careful.
Jenner could face a hefty fine for her controversial reveals
For the past 12 years, the Kardashians have shared much of their personal lives on their hit reality series, Keeping Up with the Kardashians.
While they don't have a problem being raw and honest with fans every now and again, there are some things they'd rather keep to themselves and Caitlyn Jenner has been shining a light on those private details.
Since she began competing on the UK reality series, I'm A Celebrity…Get Me Out Of Here, Jenner has been spilling some very interesting facts about her famous relatives.
From revealing that she hasn't spoken to Khloé Kardashian in 5 years to telling fellow campers that Kylie Jenner spends $300,000 to $400,000 a month on security, the former Olympian hasn't a problem speaking openly about the Kardashians.
While she's been keeping the campers and viewers pretty entertained with this ongoing information, Jenner is now in direct violation of her NDA (non-disclosure agreement) contract.
According to Radar Online, Jenner could have a possible lawsuit on her hands if she continues to share personal details about the Kardashian family while competing on the UK reality series.
Apparently, the reality star signed a contract agreeing not to reveal any family secrets before jetting off to Australia to shoot I'm A Celeb, which was reportedly confirmed by Daily Star Sunday.
Going in depth about about the Kardashians was in direct violation of the "gag" order she signed during the early day of KUWTK, which means she could be coming face to face with Kris Jenner in court pretty soon.
The Kardashians are known for their non-disclosure agreements
If you've been keeping up with the Kardashians over the years, you know that they're all about their NDAs.
With this family being some of the biggest reality stars in the world, they are quick to take legal action against those who try to tarnish their reputation.
While we're pretty sure Jenner isn't out to undermine the Kardashian name, speaking openly about the inner secrets of the family is a big no-no in their eyes.
Anyone who is close to the Kardashian family has to sign an NDA and if they violate their contract, Kris Jenner doesn't hesitate to file a lawsuit against them.
Earlier this year, Kylie Jenner's former BFF Jordyn Woods almost found herself in some hot water after announcing she was going on Red Table Talk to reveal what really happened between her and Tristan Thompson.
According to TMZ, the Kardashian-Jenners made her sign an NDA contract, which prohibited her from disclosing details about the reality stars' personal lives.
While Woods didn't reveal any information about the KarJenners that wasn't already known, Caitlyn Jenner did, which wasn't the best thing to do.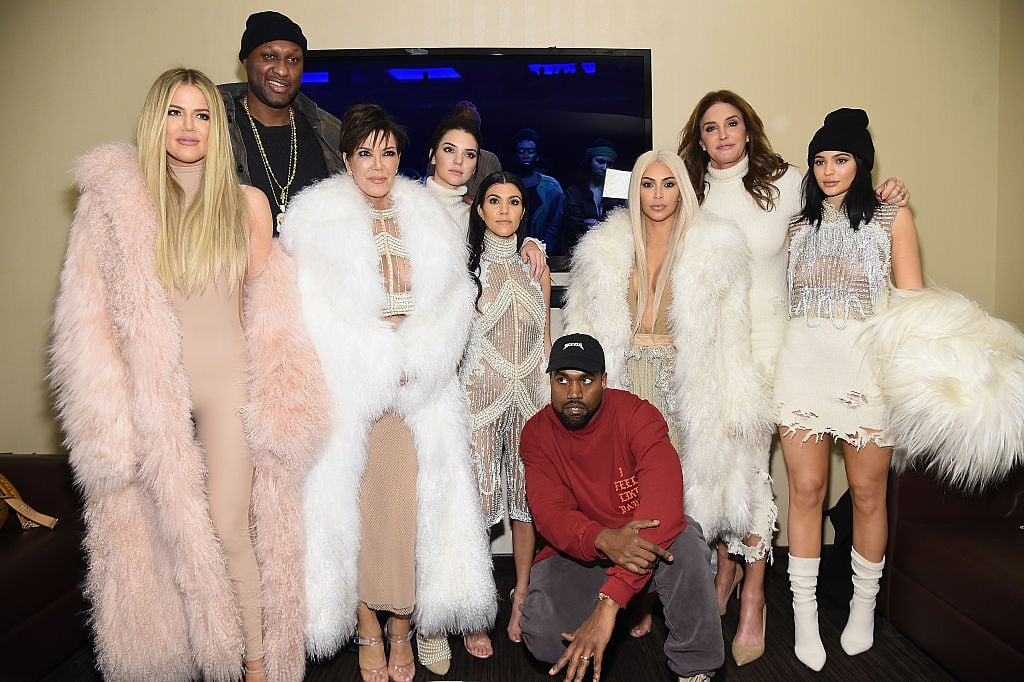 "This contract was handed to all participants in the show and means that Caitlyn could be in hot water," a source told Daily Star Sunday.
"Kris and Khloe are tight and the contracts that she signed were designed to keep inner secrets about the family a secret and protect the show, the source continued. "Technically this could pose legal dramas for Caitlyn. Talking about the family, connected to the show, is a grey area."