Could 'Hardcore Henry' Actually Become a Hit?
While some moviegoers may harp on the overabundance of sequels, reboots, remakes and other less-than-original theatrical releases, some emerging filmmakers still aim to push the medium to new creative heights. Take, for instance, upcoming action film Hardcore Henry. The film centers on a man resurrected as a cybernetic super-soldier who sets out on a mission to rescue his wife, and while its story may not break any new ground, writer/director Ilya Naishuller is bringing the story to the screen with a first-person technique that literally allows moviegoers to see the world through the eyes of Hardcore Henry's main character.
In a cinematic landscape that so often relies on found footage filmmaking to breathe new life into tired genres, Naishuller's film has the potential to do the same for man-against-the-world action thrillers. The film's 90 minutes of POV storytelling seems like a particularly fitting evolution of found footage, considering the popularity of video games that employ a similar vantage point to high-octane action. However, with the latest Paranormal Activity film under-performing and current hit 10 Cloverfield Lane setting aside the found footage approach altogether, the question remains if audiences are still interested in a story presented in a style as distinctive as Hardcore Henry.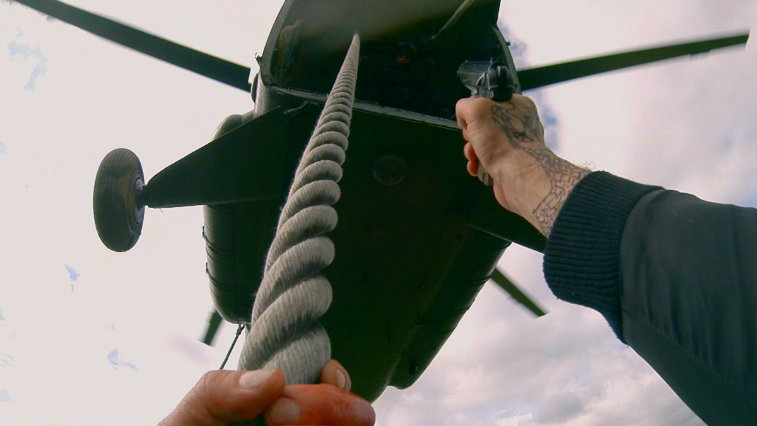 Considering that the film rarely (if ever) gives viewers a glimpse at the hero's face, there's little sense in getting a big-name star to play Henry, and in that respect, it's a smart move that Hardcore Henry doesn't even try to appeal to moviegoers with a high-profile cast. In fact,  Tim Roth (Reservoir Dogs) and Sharlto Copley (District 9) — both of whom have supporting roles in the film — are the biggest names to appear. So, with its modest cast, it's likely that the film's budget is equally as subdued, a positive omen for its hopes to turn a tidy profit during its theatrical run.
Hardcore Henry — which marks Naishuller's feature directorial debut — is the kind of niche film that many moviegoers will discard but that a certain demographic will absolutely adore. Moreover, Hardcore Henry doesn't face any significant competition at the box office during its opening weekend, as it opens two weeks after Batman v Superman: Dawn of Justice and two weeks before The Huntsman: Winter's War. In fact, Hardcore Henry could prove to be strong counter-programming to Melissa McCarthy comedy The Boss. Still, with no marquee names and an unproven director at the helm, the film's success or failure rides almost exclusively on its first-person perspective.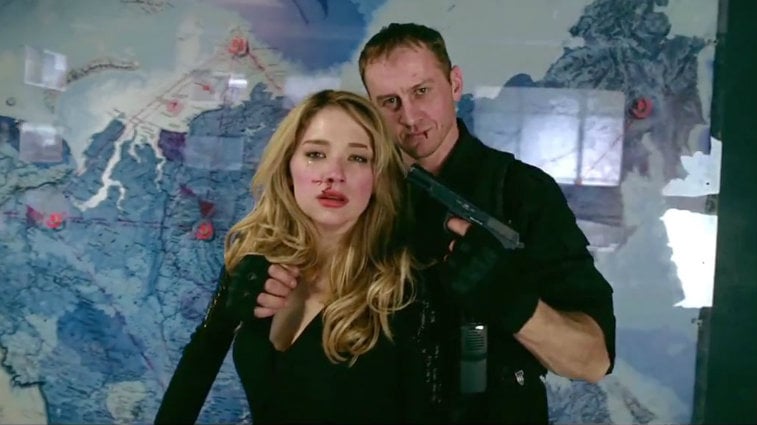 During its premiere at the Toronto International Film Festival, the film spurred a bidding war between three studios, with STX Entertainment ultimately making its first festival acquisition to secure worldwide distribution rights. Hardcore Henry even won the Grolsch People's Choice Midnight Madness Award, leading credence to the belief that the film's appeal lies in the novelty of the experience itself. By the looks of the film's trailer, Hardcore Henry may live up to the frenetic, non-stop action the target audience expects, but it has to maintain that adrenaline rush without allowing its many action scenes to become too convoluted or choppy. After all, if there's one thing action aficionados hate, it's poorly edited action.
Most likely, Hardcore Henry will become a modest hit at the box office, but its reach will not extend to mainstream moviegoers. Of course, in a way, this offbeat interpretation of action cinema was probably never meant for them anyway.
Follow Robert Yaniz Jr. on Twitter @CrookedTable
Check out Entertainment Cheat Sheet on Facebook!       
More from Entertainment Cheat Sheet: