Could 'Jersey Shore' Star Ronnie Ortiz-Magro Lose Custody of Ariana After His Arrest for Kidnapping
If you don't know already, Jersey Shore star Ronnie Ortiz-Magro is in trouble with the law, yet again. Only this time, Ortiz-Magro is facing charges of kidnapping after an explosive fight with his girlfriend, Jen Harley, turned violent. Ortiz-Magro has been on a downward trajectory for a long time now, but his latest misstep could change his life forever.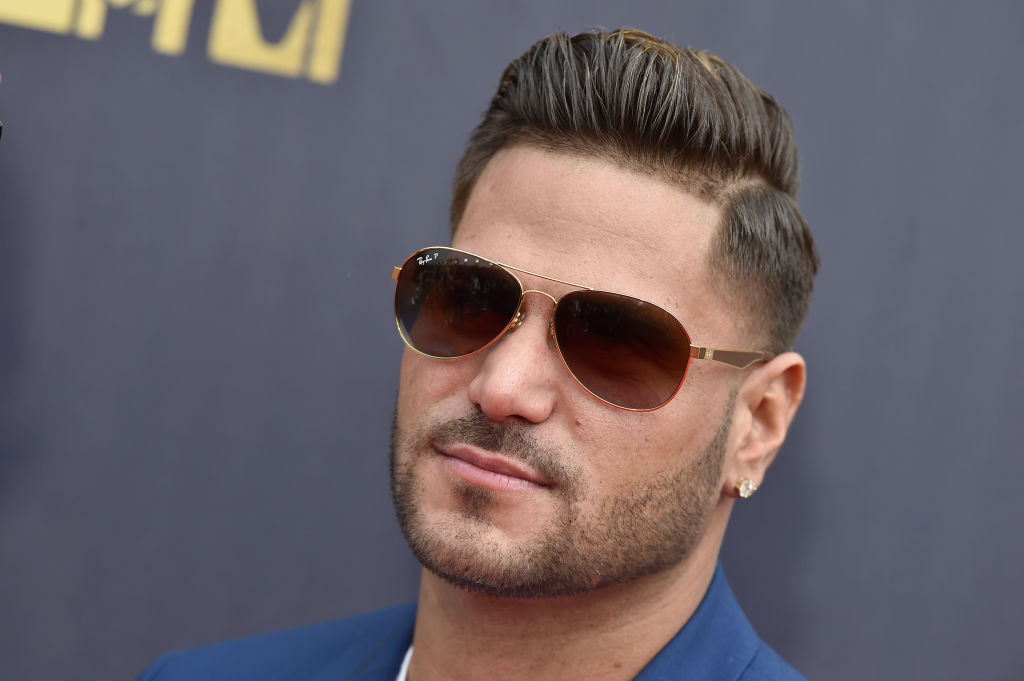 Ronnie Ortiz-Magro finds himself in jail for kidnapping
For Jersey Shore fans, Ortiz-Magro landing himself in jail is not that big of a surprise. But the reality star's behavior over the weekend is shocking even for him.
Things started to go downhill on Thursday night when Ortiz-Magro and Harley were staying at an Airbnb with their 18-month-old daughter, Ariana. The evening was going smoothly until the two got into a heated argument.
The spat quickly got out of control when Ortiz-Magro lashed out and reportedly punched Harley in the face.
At the point, Harley ran outside to protect herself and began yelling for help. Neighbors heard the ruckus and called the police. Before the officers arrived, Ronnie Ortiz-Magro emerged from the house wielding a knife while carrying Ariana.
The Jersey Shore star ordered Harley to get back inside, which she refused. He eventually dropped the knife and took Ariana back inside, locking the door behind him.
Police officers arrived on the scene and attempted to get Ortiz-Magro to come outside. He refused so they kicked down the door. Once inside, the officers were forced to taser Ortiz-Magro to get him to cooperate.
Ortiz-Magro was arrested and taken to the local station, where the cops placed him in jail and charged him with kidnapping. Talk about a wild ride.
Will Ortiz-Magro lose custody of Ariana?
Harley told the police that Ortiz-Magro went crazy after consuming cocaine. While this does not excuse his behavior, it explains a lot about what went down.
Ortiz-Magro, of course, has a history of violence with Harley, who isn't always on the receiving end. For example, Harley once dragged Ortiz-Magro from her car, leaving him with some pretty significant injuries.
That said, Ronnie Ortiz-Magro's behavior over the weekend definitely takes the cake. But was it enough for him to lose custody of Ariana?
According to The Hollywood Gossip, attorney David T. Pisarra, who specializes in family law, believes Ortiz-Magro might be in jeopardy of losing Ariana for good.
In addition to the kidnapping charges, Pisarra says that Ortiz-Magro could be slapped with child endangerment as well. If that happens, there is a strong chance that the courts will want Ortiz-Magro and Harley to remain separated for Ariana's sake.
Ortiz-Magro and Harley have broken up and reconciled more than we can count, but being charged with child endangerment is a whole different ballgame. In fact, it is possible that a judge rules that Harley could also lose custody if she gets back with Ortiz-Magro.
"[Department of Child and Family Services] could threaten to take the baby from them if she gets back together with Ron because she's putting the baby in a dangerous situation," Pisarra shared. "They could charge Jen with negligent parenting."
On the other hand, Harley could retain full custody of her daughter if she boots Ortiz-Magro from her life.
Ronnie Ortiz-Magro responds to the charges
In light of all the craziness that went down, Ortiz-Magro has officially released a statement regarding his arrest for kidnapping.
The Jersey Shore star claims that he was protecting his daughter that night and did not wield a knife at any point in time. He says that he did not threaten Harley in any way.
Instead, Ortiz-Magro stated that he confronted Harley because she was trying to take Ariana away from him. Footage from the house does show Harley holding Ariana outside of the Airbnb, which could confirm that he is telling the truth.
That said, a neighbor also says that Ortiz-Magro showed up and wrestled Ariana away from Harley. He then turned and struck his girlfriend before returning to the house.
It's also damning that police had to use a taser to subdue Ortiz-Magro, who refused to cooperate with officers. Unfortunately, it might be a while before we uncover the truth on this one, but it is clear that Ronnie Ortiz-Magro and Jen Harley need to part ways – if nothing else for their daughter's safety.