Could Kate Chastain From 'Below Deck' Be Coming to Thanksgiving Dinner at Colin Macy-O'Toole's House?
Known for his kind generosity, Colin Macy-O'Toole from Below Deck Mediterranean wanted to make sure no fellow yachtie would spend Thanksgiving without all the fixings.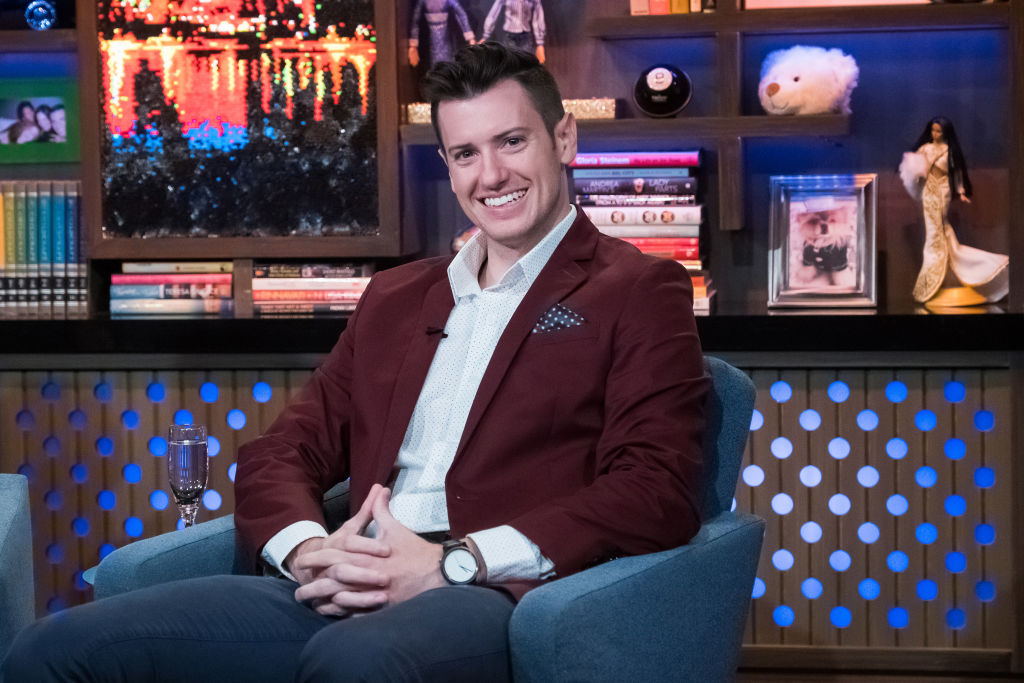 The deckhand put out a Thanksgiving invite on Twitter to all cast members. "If any #belowdeck yachties need a place to have Thanksgiving, the Macy-O'Toole family would love to have you! Inquire within! #Thanksgiving." Macy-O'Toole knows that yachties are a nomadic bunch and while quite a few of his Below Deck brothers and sisters are from other countries, he wanted to open his family's home to all.
There's a good chance he may end up getting a few last-minute guests as the response to his tweet was overwhelming. He told Showbiz Cheat Sheet that so far no one has yet to confirm, although a slew of fans are in. However, he shouldn't be surprised if one cast member ends up at his family's dinner table.
'Don't tempt me, Robin'
Although Macy-O'Toole said no one has (yet) confirmed, chief stew Kate Chastain from Below Deck is certainly tempted. She responded to Macy-O'Toole's tweet, "Don't tempt me Robin!" Macy-O'Toole's mother Robin responded, "Oh Kate, what fun we would have!"

Robin was her son's second guest on his new podcast, Radio Check. The mother and son chatted about BravoCon and Robin shared how she and Chastain became fast friends. "And I got to meet Kate," Robin gushed. "Face to face! I love Kate Chastain. Oh, I was so happy! She took a picture with me, we yakked the whole weekend, I just loved her. It was great." 
Macy-O'Toole joked about how Chastain may have been extra sweet to him because now she's best friends with his mother. "Well, we're Twitter best friends," Robin said. "We always have been." But now the chief stew and Macy-O'Toole's mom are real-life besties, he said. Also, Chastain recently moved away from her home state of Florida to New York City. So she'd be pretty close if she planned to spend Thanksgiving with Macy-O'Toole and family.
Other 'Below Deck' cast members respond
Captain Sandy Yawn's girlfriend, singer Leah Shafer commented, "Awe I love that." Plus, when a fan made a snarky comment about another cast member, Macy-O'Toole shut it down. "Even Rylee?? You're a saint," one person responded. But Macy-O'Toole wrote, "@rhylee_gerber is great!"
Ever since Below Deck announced that Gerber would return to the show, social media has been aflutter. Fans are divided but certainly have strong opinions about the deckhand with some people absolutely loving her. And others … not so much. Gerber is typically one to address haters head-on too.
She saw the comment and had some fun with it. When the person shot back that Gerber isn't great, she wrote, "Patrick, yes i am." But when he suggested she look up the definition of great, she came with the exact definition. "Amazing…it's uncanny how [definitive] it comes to defining me!!" she wrote.
However, as Macy-O'Toole indicated, most of the responses were from fans. One response made him chuckle. "Sweet! I'll send my 26 year-old, college educated with law degree AND EMPLOYED, credit score of 780, single, no-kids, never been married, home-owning daughter over ASAP," one mom wrote. "Ope. Not a yachtie, but could add a snorkel kit to her Jeep. Have a good holiday!" Macy-O'Toole has remarked on a number of occasions he receives a regular flow of DMs from mothers hoping to make a match with him.