Could Mady and Cara Gosselin From 'Jon & Kate Plus 8' Get Their Own Show?
Jon & Kate Plus 8 may have ended years ago, but fans are still totally obsessed with knowing what Jon and Kate Gosselin are getting into next. We remember when the couple first attained fame for having a set of twins and sextuplets, and viewers loved watching them navigate life with so many little children. Now, the kids are growing up fast — and the household is completely divided after the divorce. While many of the kids are still living under Kate's roof, Hannah and Collin are with Jon, and the ex-couple are still totally at odds.
More recently, Kate announced she's making a great return to TV — and the twins, Mady and Cara, were with her to show their support. Could the two older Gosselin girls get their own show someday? Here's why we think it's possible.
Mady and Cara made a splash years ago when they announced they were no longer talking to Jon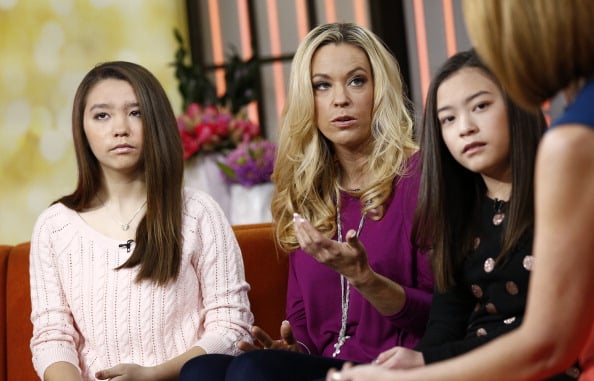 We don't hear much from the Gosselin sextuplets, as they're just 14 years old and attempting to live as normal of a life as possible now that they're more or less out of the public eye. Mady and Cara, however, have made their presence known. The 18-year-old twins have appeared on talk shows in the past, and they haven't been afraid to get on camera and share their opinions.
Back in 2016, People spoke with the twins about their estrangement from Jon and why they no longer communicate with their famous dad. Cara shyly said that she "wouldn't even know what to say about him" when asked about Jon, but Mady was more upfront. "He makes it seem like we're being kept from him, which is insane. He should maybe spend some time thinking about why we don't want to see him, and maybe realize that if he ever does want a relationship with us, talking about us on TV is not the way to make that happen," Mady said. Even years later, it seems the twins and Jon rarely speak, though Jon does give them a birthday shoutout on Instagram still.
They're ultra-supportive of Kate going back on television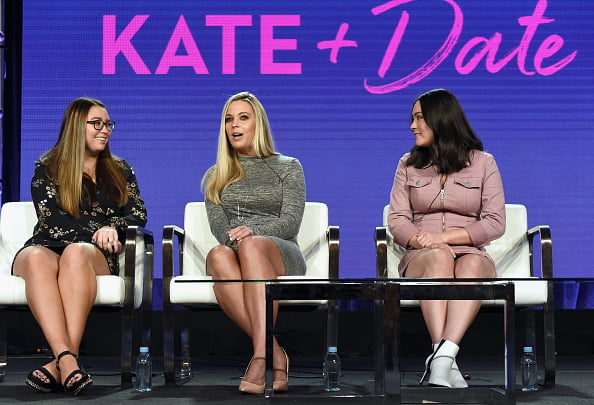 They may not be close to their father, but there's no doubt Mady and Cara are ultra close with Kate. And they also seem totally supportive of Kate going back on TV to find love on her new reality series, Kate Plus Date. Kate told People back in April 2018 that it was clear her twins really wanted someone special for her, especially since they were looking at going away to college and didn't want her to feel lonely.
More recently, Kate, Mady, and Cara resurfaced to discuss Kate Plus Date once again, and the twins returned with the same sentiments. "We've been nudging her to date for years, I think, and we're all, all eight of us are so glad that she finally is. She deserves to be happy. Everyone deserves to be happy," People reports Mady said at the Television Critics Winter Press Tour.
Kate says the twins have discussed being on camera again as well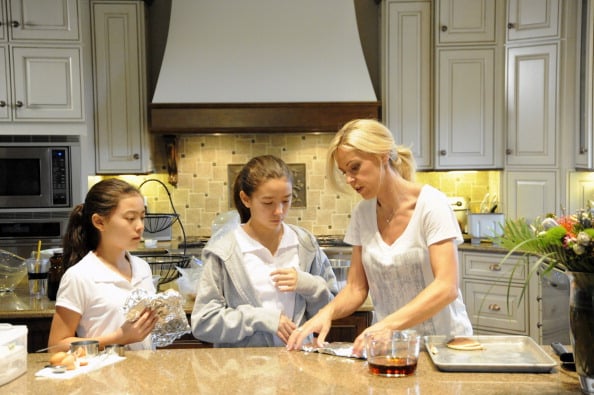 We're not sure if all of Kate's kids will appear on her new series, but Mady and Cara assuredly will. Kate also talked highly of the twins and their decision-making skills while on the press tour with them, too, People reports. The mom said, "I think that they're such good girls that I don't have to keep after them. They're self-driven. They have goals and dreams, and they're just good kids."
Not only that, but the publication notes Mady and Cara have also considered the possibility of allowing cameras to follow them around at school and through college. As Kate said, "I mean, that's absolutely up to them. I think it's something that Mady and Cara have discussed potentially. And that's up to them." Does this mean their own reality series or special could be happening in the future? That's definitely what it sounds like, but we'll just have to wait and see what really happens.
Check out The Cheat Sheet on Facebook!