Could Meghan and Harry Ever Forgive the Markle Family?
Meghan Markle and Prince Harry are currently experiencing one of the most special times of their lives, as they just became parents to a son, Archie Harrison Mountbatten-Windsor.
Royal fans couldn't be happier for the couple, and Harry's family, as well as Meghan's mother, Doria Ragland, are said to be over the moon about the arrival of the new baby.
In addition, Doria was present for the birth of her new grandson, giving her a chance to bond with him from the moment he entered the world. The rest of Meghan's family, however, have expressed their disappointment at the fact they haven't been invited to meet baby Archie.
Meghan and her family members have been estranged for quite some time, causing fans to wonder she and Harry could ever forgive the Markle family.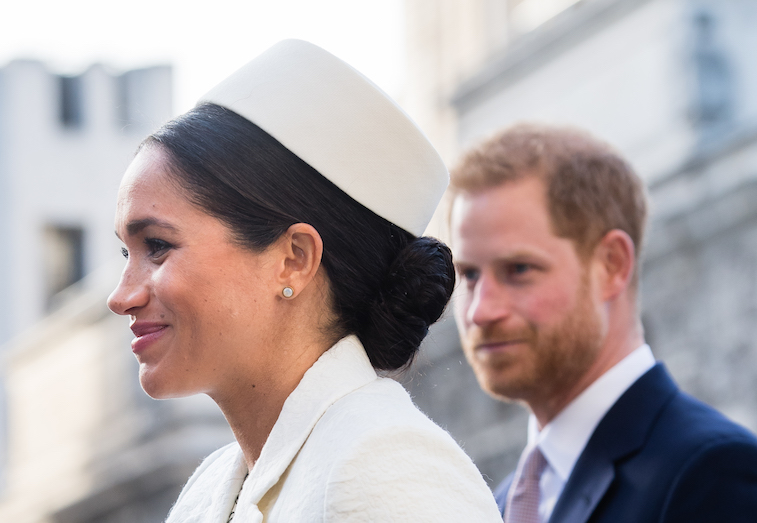 Meghan hasn't spoken to her sister in years
The last time Meghan spoke with her half-sister, Samantha Grant, was all the way back in 2008. That hasn't stopped Samantha from being quite vocal ever since Meghan and Harry announced their engagement. She has been posting hurtful comments on social media for well over a year, has done countless interviews, and is writing a tell-all book.
Now that Archie has arrived, Samantha has spoken to interviewers and said that she feels that Meghan should allow the members of the Markle family to be part of his life.
Thomas Markle wants to meet his new grandson
Meghan has been estranged from her father, Thomas Markle Sr., for just about a year. She was on good terms with him, however, there was an incident soon before her wedding in which he staged paparazzi photographs, and then was not able to attend the wedding at all due to serious health issues.
Unfortunately, he and Meghan haven't seen or spoken to each other since then. Just like Samantha, Thomas has expressed his desire to meet little Archie and wishes to have a relationship with his grandson.
Is Meghan's mother encouraging her to repair her family relationships?
While there is no way to know for sure what Meghan, Harry, and Doria have discussed privately, Samantha Grant feels that Doria should encourage the royal couple to reach out to the Markle family.
She recently shared these feelings in an interview, saying that she feels that it is time for everyone to repair the relationship and move forward as a family.
Samantha has said some hurtful things about Meghan and Harry
While Meghan has kept her thoughts and feelings about her family drama to herself, Samantha has done quite the opposite. Her social media comments about Meghan and Harry are extremely hurtful, not to mention disrespectful, considering how she has never even met her sister's husband.
There are some fans who feel that Samantha says these things out of pure jealousy, and others who feel that she is doing nothing more than looking for attention.
Could Meghan and Harry ever forgive the Markle family?
That is completely up to them. If they decide that they feel the Markle family should meet Archie, then chances are, they can find it in their hearts to be forgiving.
It is more than likely that Meghan is extremely hurt by the things her sister has said and done, and it may take some time for her to be able to forgive Samantha. Earlier this month, a royal expert said Meghan is reportedly done with her family and ready to "move on" and focus on motherhood.
However, we know that Meghan is a very realistic, deep-thinking, and kind-hearted person who wants what is best for her son and that she will make the decision that is best for Archie.