Could 'Psychopath' Movie Finally Get Johansson an Oscar?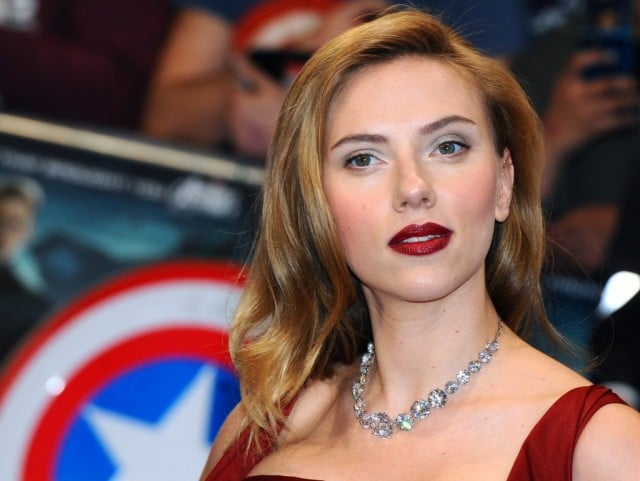 Jon Ronson's best-selling critique of the mental health industry, The Psychopath Test, is being adapted to the big screen with Scarlett Johansson loosely attached to star, Deadline reports. The book focuses on the concept of psychopathy as defined by psychologist Robert D. Hare and his 20 questions developed to detect whether or not a person is a psychopath. Ronson questions the fine line between eccentricity and madness, and whether an ideology can be used to conceal mental health issues.
Deadline says that Universal Pictures has hired writer Kristin Gore to adapt the book into a psychological thriller. Jay Roach has been tapped to direct. Deadline pointed out that the Johansson action vehicle Lucy made $640 million for Universal last summer, so it makes sense that the studio is looking for more thriller vehicles for the actress.
It can be difficult to wrap your head around how these popular nonfiction books can be adapted into a narrative film. While the genre typically employs telling stories to engage readers, the writers will often tell several very different stories as they move through examples to illustrate their greater point. This works in a book, less so in a film. Ronson also wrote the book The Men Who Stare At Goats, which was adapted into a movie starring George Clooney.
That movie used the discoveries in the work of investigative journalism about bizarre techniques of training and torture used by the U.S. military in the Iraq War to create a narrative about a journalist who meets a man claiming to be a U.S. soldier trained in using psychic methods for warfare. The Psychopath Test adaptation will likely use a similar technique in focusing on one narrative to tell the broader story.
The book was praised by reviewers for its writing style and satirical elements. Ronson is known for beginning his books with funny and self-deprecating anecdotes, and then moving toward a more serious tone as he progresses into the story. It was heavily criticized, however, by the mental health community, which accused Ronson of oversimplifying the concept of psychopathy and Hare's 20-question test.
"In short, we think that Ronson's book trivializes a serious personality disorder and its measurement, which is not helpful to those who have the disorder or to their unfortunate victims," reads a statement from the Society for the Scientific Study of Psychopathy on the book.
Should Johansson play one of the psychopaths in the film, this could be her chance to finally take home some of the awards she deserves. Johansson has been one of the more acclaimed actresses working in Hollywood for years, but she hasn't been recognized for her many great performances with an Oscar or even an Oscar nomination, nor a Golden Globe despite three nominations, according to IMDb.
Beautiful, talented actresses playing mentally unstable characters seems like a surefire way to win over Oscar voters. It worked for Angelina Jolie with Girl, Interrupted, Penélope Cruz with Vicky Cristina Barcelona, and Natalie Portman with Black Swan, to name a few. If Johansson perhaps plays one of the characters that Ronson tries to classify as a psychopath (or not) during his research, she could finally gain the attention from Oscar voters that she has long deserved.
Follow Jacqueline on Twitter @Jacqui_WSCS
More from Entertainment Cheat Sheet:
Want more great content like this? Sign up here to receive the best of Cheat Sheet delivered daily. No spam; just tailored content straight to your inbox.