Could 'Skull Island' Lead to a Modern 'Godzilla vs. King Kong'?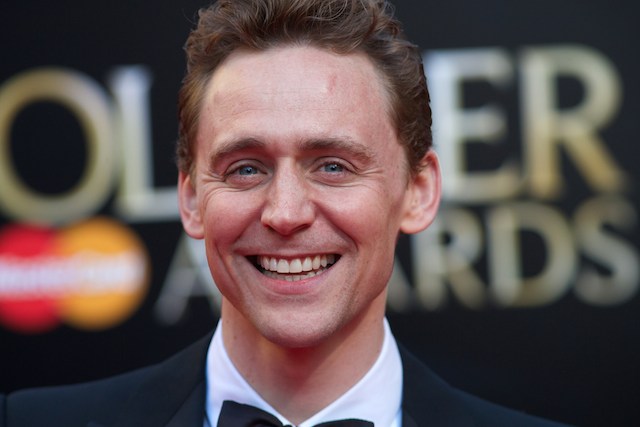 Legendary Entertainment, in partnership with Universal, dropped an ape-sized bomb on Comic-Con this year when its film panel included King Kong in the litany of monsters unveiled in a teaser at the event. Now, some more details are coming out about Skull Island, the King Kong prequel that's due for release in November 2016. According to Deadline, Tom Hiddleston is set to star in the film. Max Borenstein, who wrote this year's successful Godzilla reboot, is set to write the script, and the relatively inexperienced director Jordan Vogt-Roberts will helm.
Hiddleston is best known for his role as the villainous Loki in the Marvel universe, which The A.V. Club pointed out has resulted in him going toe-to-toe with oversized monsters. He also starred in the well-received Jim Jarmusch film Only Lovers Left Alive and has an upcoming biopic about country music legend Hank Williams on his plate, showing he's capable of more serious material than what Marvel has to offer, though Skull Island might just end up being good, monstrous fun.
Legendary's reboot of the Godzilla franchise earlier this spring was very successful, and the company is likely hoping to repeat similar success by bringing back King Kong. Godzilla retold the story of the classic movie monster and performed admirably, both with critics and at the box office. Godzilla made $200 million domestically during its run in theaters, according to Box Office Mojo, a respectable figure for this summer's poor box office season, and scored a 73 percent Fresh rating among critics on Rotten Tomatoes.
Like Godzilla, King Kong is a monster-movie classic that saw a remake semi-recently. Peter Jackson's sweeping and epic 2005 version was criticized for being a bit too sweeping and epic, clocking in at over three hours, but received favorable reviews otherwise. There was an awful Godzilla made in 1998, starring Matthew Broderick, that the franchise would probably rather forget about — viewers were willing enough to overlook it and go see the 2014 film. That's evidence enough that audiences will likely go and see another King Kong movie more than 10 years after Jackson's attempt.
While it is certainly exciting to think about the prospects of a King Kong origins story, monster fans can take the news a step further to wonder if this means a new King Kong vs. Godzilla could be in the works at Legendary. Both the monsters were featured in the Comic-Con teaser, after all, but King Kong's infamously complicated intellectual property rights could complicate that matter.
In 1962 Godzilla owner Japan's Toho Studios licensed King Kong to make the original King Kong vs. Godzilla. There was considerable legal fallout after that and 1967's King Kong Escapes from Toho, and in 1991, when the studio wanted to license the rights to King Kong in order to remake King Kong vs. Godzilla in honor of the film's 30th anniversary, the request was denied.
Now that Legendary Entertainment seems to have access to both characters, Godzilla and King Kong could face off on the big screen again and in a big-budget blockbuster fashion. Yes, Skull Island means we're going to learn about the forces that created King Kong on the spooky tropical island that seems to exist outside time, but it's also exciting to know that there's a chance Godzilla and King Kong will make for the ultimate monster mash in the not-so-distant future.
Follow Jacqueline on Twitter @Jacqui_WSCS
More from Entertainment Cheat Sheet:
Want more great content like this? Sign up here to receive the best of Cheat Sheet delivered daily. No spam; just tailored content straight to your inbox.